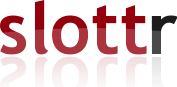 Call DC Council Chair Phil Mendelson on Tuesday, July 13
Each week of budget season we're calling councilmembers and asking them to act on our priorities. When we can't visit the Council in person, a personal phone call is the next best thing!
This week we're calling DC Council Chair Phil Mendelson, who has pushed back against calls to allocate more money in DC's budget to childcare subsidies. For some background on this issue and more info on why we're making this specific ask of Chairman Mendelson, scroll down to the bottom of this page.
Use the script below as a guide, but feel free to share any personal reasons for why you are making this phone call.
Dial: 202-724-8032 (If you get voicemail instead of a staffer, please hang up and try back in a few minutes if you can. If you try back a few times and still keep getting voicemail, feel free to leave a message using the script below.)
Script:
"Hi, my name is _________. I'm calling to ask Chairman Mendelson to invest in quality affordable childcare in the DC budget. I urge him to allocate $60 million in local money to childcare subsidies in order to increase compensation for early educators. I really care about these issues because: [Your reason goes here. It can be as simple as "I care about my neighbors" or "A strong childcare sector is critical to recovering from the pandemic," but if you have a personal story about needing quality affordable child care or about being a childcare provider, please share that.] Thank you for taking my call!"
Remember to thank the staff you talk to - they work hard and are fielding a lot of our calls!
If you have any questions, email margo@jufj.org.
THANK YOU FOR TAKING ACTION!
And please sign up for a slot to call a Councilmember at the same time on Mondays for the next 4 weeks until the budget has been passed.
---
Context for this call:
The Under 3 DC coalition, which JUFJ is a part of, is asking for $60 million in DC's budget - this year and in future years - to fully fund early childhood education programs. A DC law called Birth-to-Three, which was passed by the DC Council in 2018 but never fully funded, lays out an ambitious vision: affordable and high quality childcare for every family in the District of Columbia. The first step to achieve this vision is to stabilize the childcare sector and raise the wages of early childhood educators - mostly immigrant women and women of color who struggle to make ends meet, despite doing such valuable and difficult work. DC Council Chair Phil Mendelson allocated far less in the budget than the $60 million the childcare sector needs to emerge successfully from the pandemic and to ensure fair wages for early childhood educators. And the money he did allocate comes from one-time federal money, rather than local funding sources. This means there's no guarantee that the investment in the childcare subsidy program that the city makes this year can be sustained in following years when the federal money runs out. The childcare sector needs more funding AND local, recurring dollars so we can continue to fund these programs in the years ahead. For more information or to get involved in JUFJ's childcare campaign, email hannah@jufj.org
---
The sheet does not take any results after Tuesday, July 13, 2021, 5:00 PM.
Call the Council
Tue, Jul 13 @ 9:00 AM
Call the Council
Tue, Jul 13 @ 9:15 AM
Call the Council
Tue, Jul 13 @ 9:30 AM
Call the Council
Tue, Jul 13 @ 9:45 AM
Call the Council
Tue, Jul 13 @ 10:00 AM
Call the Council
Tue, Jul 13 @ 10:15 AM
Call the Council
Tue, Jul 13 @ 10:30 AM
Call the Council
Tue, Jul 13 @ 10:45 AM
Call the Council
Tue, Jul 13 @ 11:00 AM
Call the Council
Tue, Jul 13 @ 11:30 AM
Call the Council
Tue, Jul 13 @ 11:45 AM
Call the Council
Tue, Jul 13 @ 12:00 PM
Call the Council
Tue, Jul 13 @ 12:15 PM
Call the Council
Tue, Jul 13 @ 12:30 PM
Call the Council
Tue, Jul 13 @ 12:45 PM
Call the Council
Tue, Jul 13 @ 1:00 PM
Call the Council
Tue, Jul 13 @ 1:15 PM
Call the Council
Tue, Jul 13 @ 1:30 PM
Call the Council
Tue, Jul 13 @ 1:45 PM
Call the Council
Tue, Jul 13 @ 2:00 PM
Call the Council
Tue, Jul 13 @ 2:15 PM
Call the Council
Tue, Jul 13 @ 2:30 PM
Call the Council
Tue, Jul 13 @ 2:45 PM
Call the Council
Tue, Jul 13 @ 3:00 PM
Call the Council
Tue, Jul 13 @ 3:15 PM
Call the Council
Tue, Jul 13 @ 3:30 PM
Call the Council
Tue, Jul 13 @ 3:45 PM
Call the Council
Tue, Jul 13 @ 4:00 PM
Call the Council
Tue, Jul 13 @ 4:15 PM
Call the Council
Tue, Jul 13 @ 4:30 PM
Call the Council
Tue, Jul 13 @ 4:45 PM
Call the Council
Tue, Jul 13 @ 5:00 PM