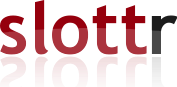 SolarWinds Individual Briefings at Microsoft Ignite (Monday - May 4, 2015)
We are pleased to offer you the opportunity to meet with Michael Thompson, Director of Systems Management Strategy.
Please RSVP for a 30-minute time slot below. The room is located at Expo Hall, Hall A in the Partner Meeting Center (room PM15). Each meeting time can accommodate up to three people.
---
The sheet does not take any results after Monday, May 4, 2015, 4:30 PM.
Individual Meeting
12:00 PM
Individual Meeting
12:30 PM
Individual Meeting
1:00 PM
Individual Meeting
1:30 PM
Individual Meeting
2:00 PM
Individual Meeting
2:30 PM
Individual Meeting
3:00 PM
Individual Meeting
3:30 PM
Individual Meeting
4:00 PM
Individual Meeting
4:30 PM