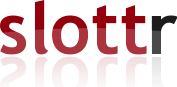 The Mix OFFSITE Prayer Watch
This year we are believing God for amazing things at The Mix. The Bible says that God faithfully answers our prayer with awesome deeds (Psalm 65:5a - NLT). So, we are smothering The Mix with prayer, much prayer and united prayer. Besides having an onsite prayer watch operating simultaneously while The Mix is happening at Athens Church, we are praying offsite as well. From Friday, February 23 at noon till Saturday at midnight, we will be focusing prayer on the 2500+ middle school and high school students coming together from 30+ Athens churches.
This is the sign ups for the OFFSITE Prayer Watch. Go ahead and grab a ONE HOUR slot during The Mix, then join us in prayer from wherever you are, from the comfort of your home in Georgia, or California or even the other side of the world. We are crying out for God to shake our city! There is no limit to the number of people who can sign up for a specific slot.
A prayer guide will be emailed to you. When you sign up, please mention in the 'notes' section, the church you are a part of. Thank you so much for joining us in this mighty work of God for our city!!!
For more info on The Mix please go to http://www.themixathens.com/
---
---
The sheet does not take any results after Monday, February 26, 2018, 1:00 PM.
The Mix Prayer Slot 1
Fri, Feb 23 @ 12:00 PM
Closed
Ellie Ficken, Bethany Ross
The Mix Prayer Slot 2
Fri, Feb 23 @ 1:00 PM
The Mix Prayer Slot 3
Fri, Feb 23 @ 2:00 PM
Closed
Jan Rhodes, Haley Pollard
The Mix Prayer Slot 4
Fri, Feb 23 @ 3:00 PM
The Mix Prayer Slot 5
Fri, Feb 23 @ 4:00 PM
The Mix Prayer Slot 6
Fri, Feb 23 @ 5:00 PM
The Mix Prayer Slot 7
Fri, Feb 23 @ 6:00 PM
The Mix Prayer Slot 8
Fri, Feb 23 @ 7:00 PM
The Mix Prayer Slot 9
Fri, Feb 23 @ 8:00 PM
Closed
Brett,Laray, Emma Mask
The Mix Prayer Slot 10
Fri, Feb 23 @ 9:00 PM
The Mix Prayer Slot 11
Fri, Feb 23 @ 10:00 PM
Closed
Genie Bernstein, Susan Cook
The Mix Prayer Slot 12
Fri, Feb 23 @ 11:00 PM
The Mix Prayer Slot 13
Sat, Feb 24 @ 12:00 AM
The Mix Prayer Slot 14
Sat, Feb 24 @ 1:00 AM
The Mix Prayer Slot 15
Sat, Feb 24 @ 2:00 AM
The Mix Prayer Slot 16
Sat, Feb 24 @ 3:00 AM
The Mix Prayer Slot 17
Sat, Feb 24 @ 4:00 AM
Closed
Steve Middlebrooks, Steven Fuller, Dana Adams
The Mix Prayer Slot 18
Sat, Feb 24 @ 5:00 AM
The Mix Prayer Slot 19
Sat, Feb 24 @ 6:00 AM
The Mix Prayer Slot 20
Sat, Feb 24 @ 7:00 AM
Closed
Cathy Kirkham, Amy Hill, Amy Hill
The Mix Prayer Slot 21
Sat, Feb 24 @ 8:00 AM
The Mix Prayer Slot 22
Sat, Feb 24 @ 9:00 AM
The Mix Prayer Slot 23
Sat, Feb 24 @ 10:00 AM
The Mix Prayer Slot 24
Sat, Feb 24 @ 11:00 AM
The Mix Prayer Slot 25
Sat, Feb 24 @ 12:00 PM
The Mix Prayer Slot 26
Sat, Feb 24 @ 1:00 PM
The Mix Prayer Slot 27
Sat, Feb 24 @ 2:00 PM
The Mix Prayer Slot 28
Sat, Feb 24 @ 3:00 PM
The Mix Prayer Slot 29
Sat, Feb 24 @ 4:00 PM
The Mix Prayer Slot 30
Sat, Feb 24 @ 5:00 PM
The Mix Prayer Slot 31
Sat, Feb 24 @ 6:00 PM
The Mix Prayer Slot 32
Sat, Feb 24 @ 7:00 PM
The Mix Prayer Slot 33
Sat, Feb 24 @ 8:00 PM
The Mix Prayer Slot 34
Sat, Feb 24 @ 9:00 PM
Closed
Kasie Brown, Ami Rivera
The Mix Prayer Slot 35
Sat, Feb 24 @ 10:00 PM
The Mix Prayer Slot 36
Sat, Feb 24 @ 11:00 PM
The Mix Prayer Slot 37
Sun, Feb 25 @ 12:00 PM