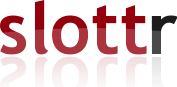 Haunted Patten and Laser Tag Registration
Sign up for the Horror Hotel tour, Laser Tag, or both. The contact information you share will not appear publicly. Up to 20 people can sign up per round of laser tag; up to 6 people can sign up for Haunted House tour. Please only put ONE name per slot, even if the contact information is the same for your whole group!
Laser tag sessions are 30 minutes; Haunted Hotel tours last about 15 minutes. Please allow for a 15-minute gap between the end of your first event and the start of your second. For example, if your laser tag session ends at 6:30, you would request a 6:45 start time for your haunted hotel tour. Online reservations close at 5 p.m. on October 21. We will do our best to accommodate walk-ins, but priority will be given to those with reservations.
Requested donation is $5 for one event; $7 for both. Pay at the door.
---
The sheet does not take any results after Saturday, October 21, 2017, 5:00 PM.
Laser Tag Group 1
6:00 PM
Closed
Henry Kerr, Sam Cusano, Lisa Swinburne (for Christopher), Rylie Harper, Calla Ruff, Tristan Beveridge, Tadd Nelson, Nathan Goodman, Drew Walden, Karrington Moore, Cody Emerson, bruce merryman, karen merryman, adriana merryman, jena merryman, becky castonguay, Isaac Ensel
Horror Hotel Tour 1
6:15 PM
Closed
Paula price, Steve Apollonio, Michaela Pettersen, Michaela Pettersen Guest, Michaela Pettersen Guest, Michaela Pettersen Guest
Horror Hotel Tour 2
6:30 PM
Closed
Corey, Whitney durgin, Ben Willertz, Matthew Rice, Alicia Rice, Caleb Rice
Laser Tag Group 2
6:30 PM
Closed
Fritz bertlesman, Maxwell Irish Deane, Dylan Philbrick, Jonah Ricker, Silas Green, Sirus Allen, Cayden Green, Finn Thelen, Caroline Thelen - 6, Tanner Munsey, Aidan Wyman, levi, Nadia Panetski, Nadia Panetski, Kennedy St. Pierre, Rebekah St. Pierre , Elijah Torrey, Grace torrey, Shealyn Brochu
Horror Hotel Tour 3
6:45 PM
Closed
Henry Kerr, Sam Cusano, Lisa Swinburne, Christopher Swinburne, Rylie Harper , Lacy Collins
Horror Hotel Tour 4
7:00 PM
Closed
Daneem Kim, Roger Smith, Lynne Smith, Ashley B. Smith, Dori Brillard, constance panetski
Laser Tag Group 3
7:00 PM
Closed
Amy Footer, Kaylee creamer, Gage Creamer, Amanda Orff , Gillian Orff, Jacob Orff Zachary Orff, Michaela Pettersen, Michaela Pettersen Guest, Michaela Pettersen Guest, Michaela Pettersen Guest, Ethan Rice, Elijah Slocum, Ben Doughty, Jeramy koenig, Taylor Rumery , Madysin rittall, Scott rice , Sarah Rumery
Horror Hotel Tour 5
7:15 PM
Closed
Dylan Philbrick, Jonah Ricker, Samantha Ricker, Seamus Philbrick, Finn Thelen, Carolyn Thelen
Horror Hotel Tour 6
7:30 PM
Closed
Fritz bertlesman, Maxwell Irish Deane, Silas green, Cayden Green, Chase Nicolino, Caroline Skroski
Laser Tag Group 4
7:30 PM
Closed
Madeline Werner , Taylor Mario, Natalie Styles, Alexis Kiffer, Sarah Grover, Tanner Munsey, Aidan Wyman, Seamus Bowdish, Gideon Walden, ivy gonzalez, kenyah allen, juliana martin, Elijah Torrey, Grace torrey
Horror Hotel Tour 7
7:45 PM
Closed
Ihsan myers, Karl, Nina Roth-Wells, Chase Roth-Wells, Mara , Colleen Hudson
Horror Hotel Tour 8
8:00 PM
Closed
Lily clifford, Mary Parker, Pamela Erickson, Pamela Erickson Guest, Pamela Erickson Guest, Pamela Erickson Guest
Laser Tag Group 5
8:00 PM
Closed
Taber gale, Riley gale, Vicky Hughes, Lacey Gale, Isaiah Kilton, Jackson Fuller, Cj kilton, Micah Longbottom, Caleb Longbottom, Owen perry, Chase Roth-Wells, Mara , Nicholas Pesce , Lizza fuller
Horror Hotel Tour 9
8:15 PM
Closed
Alexis Kiffer, Natalie Styles, Madeline Werner, Taylor Mario, Sarah Grover, Elijah Torrey
Horror Hotel Tour 10
8:30 PM
Closed
Natalie Emmerson, Jane Ouellette, Carrie Emmerson, Kelly Brochu , Shealyn Brochu , Grace Torrey
Laser Tag Group 6
8:30 PM
Closed
Supreme God, Juliette , Elli , Mason , Ihsan, Karl, Pamela Erickson, Pamela Erickson Guest, Pamela Erickson Guest, Pamela Erickson Guest, Aidan Sinclair , Isabel Strelneck, Mary parker, Elijah Torrey
Horror Hotel Tour 11
8:45 PM
Closed
Jackson fuller, Isaiah Kilton, Cj kilton, Lizza fuller, Deb Keller
Horror Hotel Tour 12
9:00 PM
Closed
Austin, Juliette , Mason 🏳️‍🌈, Elli, Chelsea Boyd, Stephen Foster