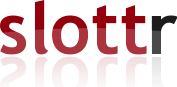 Praying for Men / July 3 - September 1, 2017
This summer we are having a prayer focus on men! As part of this prayer initiative, we are asking praying people to sign up for one or more 30 minute slot each week and then pray during that same time slot each week throughout the summer. While there is really no limit as to how many can fill a specific slot, it's our hope to fill every slot during the weekday times. Our prayer will cover all men in Athens (or wherever you live), specifically the men who are close to you AND we will be praying for a men's recovery ministry going on during those eight weeks. The primary time slots are during the daytime hours, but if you would like to sign up for an after hour slot please type the day and time you are signing up for next to your name* (i.e. Jerry Smith - Saturday 11:30pm). A prayer guide will be provided to help you focus your prayers! Bless you heaps!!!
---
The sheet does not take any results after Saturday, September 2, 2017.
(88) Tuesday AFTER HOURS*
(89) Wednesday AFTER HOURS*
(90) Thursday AFTER HOURS*