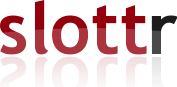 Call Mayor Bowser: No Veto for Paid Leave!
<C>Tell Mayor Muriel Bowser: "Do NOT veto the Universal Paid Leave Act."</C>
<C>Call-In Days are Monday, Feb 6, Wednesday, Feb 8, and Friday, Feb 10 (we may add more as needed).
Feel free to sign up for slots on each day! Our Mayor NEEDS to hear from all of us that standing in the way of #PaidLeave4DC would be a moral and political mistake. </C>
<c>The number is (202) 727-2643</c>
Here is a sample script:
Hello! My name is ______ and I am from Ward _____ / in the _________ neighborhood. I am calling to let Mayor Bowser know that my family needs her to allow the Universal Paid Leave Act to become law - vetoing paid leave would be a huge mistake! Paid family and medical leave insurance is a necessary lifeline in these uncertain times and I want to see the local government show bold leadership on this crucial front. Please allow the Universal Paid Leave Act to advance. (Optional: Paid leave is important to me because ________.)
---
The sheet does not take any results after Friday, February 10, 2017, 5:00 PM.
Sign Up For This Time
Mon, Feb 6 @ 9:00 AM
Sign Up For This Time
Mon, Feb 6 @ 9:15 AM
Sign Up For This Time
Mon, Feb 6 @ 9:30 AM
Sign Up For This Time
Mon, Feb 6 @ 9:45 AM
Sign Up For This Time
Mon, Feb 6 @ 10:00 AM
Sign Up For This Time
Mon, Feb 6 @ 10:15 AM
Sign Up For This Time
Mon, Feb 6 @ 10:30 AM
Sign Up For This Time
Mon, Feb 6 @ 10:45 AM
SSign Up For This Time
Mon, Feb 6 @ 11:00 AM
Sign Up For This Time
Mon, Feb 6 @ 11:15 AM
Sign Up For This Time
Mon, Feb 6 @ 11:30 AM
Sign Up For This Time
Mon, Feb 6 @ 11:45 AM
Sign Up For This Time
Mon, Feb 6 @ 12:00 PM
Closed
Rebecca AbuRakia-Einhorn
Sign Up For This Time
Mon, Feb 6 @ 12:15 PM
Sign Up For This Time
Mon, Feb 6 @ 12:30 PM
Sign Up For This Time
Mon, Feb 6 @ 12:45 PM
Closed
Suzy Miller-McFeeley
Sign Up For This Time
Mon, Feb 6 @ 1:00 PM
Sign Up For This Time
Mon, Feb 6 @ 1:30 PM
Sign Up For This Time
Mon, Feb 6 @ 1:45 PM
Sign Up For This Time
Mon, Feb 6 @ 2:00 PM
Sign Up For This Time
Mon, Feb 6 @ 2:15 PM
Sign Up For This Time
Mon, Feb 6 @ 2:30 PM
Sign Up For This Time
Mon, Feb 6 @ 2:45 PM
Sign Up For This Time
Mon, Feb 6 @ 3:00 PM
Sign Up For This Time
Mon, Feb 6 @ 3:15 PM
Sign Up For This Time
Mon, Feb 6 @ 3:30 PM
Sign Up For This Time
Mon, Feb 6 @ 4:00 PM
Sign Up For This Time
Mon, Feb 6 @ 4:15 PM
Sign Up For This Time
Mon, Feb 6 @ 4:30 PM
Sign Up For This Time
Mon, Feb 6 @ 4:45 PM
Sign Up For This Time
Mon, Feb 6 @ 5:00 PM
Sign Up For This Time
Wed, Feb 8 @ 9:00 AM
Sign Up For This Time
Wed, Feb 8 @ 9:15 AM
Sign Up For This Time
Wed, Feb 8 @ 9:30 AM
Sign Up For This Time
Wed, Feb 8 @ 9:45 AM
Sign Up For This Time
Wed, Feb 8 @ 10:00 AM
Sign Up For This Time
Wed, Feb 8 @ 10:15 AM
Closed
Hannah Zoe Weilbacher
Sign Up For This Time
Wed, Feb 8 @ 10:30 AM
Sign Up For This Time
Wed, Feb 8 @ 10:45 AM
Sign Up For This Time
Wed, Feb 8 @ 11:00 AM
Sign Up For This Time
Wed, Feb 8 @ 11:15 AM
Sign Up For This Time
Wed, Feb 8 @ 11:30 AM
Closed
Leilah Mooney Joseph
Sign Up For This Time
Wed, Feb 8 @ 11:45 AM
Sign Up For This Time
Wed, Feb 8 @ 12:00 PM
Sign Up For This Time
Wed, Feb 8 @ 12:15 PM
Closed
Rebecca AbuRakia-Einhorn
Sign Up For This Time
Wed, Feb 8 @ 12:30 PM
Sign Up For This Time
Wed, Feb 8 @ 12:45 PM
Sign Up For This Time
Wed, Feb 8 @ 1:00 PM
Sign Up For This Time
Wed, Feb 8 @ 1:15 PM
Sign Up For This Time
Wed, Feb 8 @ 1:30 PM
Sign Up For This Time
Wed, Feb 8 @ 1:45 PM
Sign Up For This Time
Wed, Feb 8 @ 2:00 PM
Sign Up For This Time
Wed, Feb 8 @ 2:15 PM
Sign Up For This Time
Wed, Feb 8 @ 2:30 PM
Sign Up For This Time
Wed, Feb 8 @ 2:45 PM
Sign Up For This Time
Wed, Feb 8 @ 3:00 PM
Closed
Rose Sarah Espinola
Sign Up For This Time
Wed, Feb 8 @ 3:15 PM
Sign Up For This Time
Wed, Feb 8 @ 3:30 PM
Sign Up For This Time
Wed, Feb 8 @ 3:45 PM
Sign Up For This Time
Wed, Feb 8 @ 4:00 PM
Sign Up For This Time
Wed, Feb 8 @ 4:15 PM
Sign Up For This Time
Wed, Feb 8 @ 4:30 PM
Sign Up For This Time
Wed, Feb 8 @ 5:00 PM
Sign Up For This Time
Fri, Feb 10 @ 9:00 AM
Sign Up For This Time
Fri, Feb 10 @ 9:15 AM
Sign Up For This Time
Fri, Feb 10 @ 9:30 AM
Sign Up For This Time
Fri, Feb 10 @ 9:45 AM
Sign Up For This Time
Fri, Feb 10 @ 10:00 AM
Sign Up For This Time
Fri, Feb 10 @ 10:15 AM
Sign Up For This Time
Fri, Feb 10 @ 10:30 AM
Sign Up For This Time
Fri, Feb 10 @ 10:45 AM
Sign Up For This Time
Fri, Feb 10 @ 11:00 AM
Sign Up For This Time
Fri, Feb 10 @ 11:15 AM
Sign Up For This Time
Fri, Feb 10 @ 11:30 AM
Sign Up For This Time
Fri, Feb 10 @ 11:45 AM
Sign Up For This Time
Fri, Feb 10 @ 12:00 PM
Closed
Rebecca AbuRakia-Einhorn
Sign Up For This Time
Fri, Feb 10 @ 12:15 PM
Sign Up For This Time
Fri, Feb 10 @ 12:30 PM
Sign Up For This Time
Fri, Feb 10 @ 12:45 PM
Sign Up For This Time
Fri, Feb 10 @ 1:00 PM
Sign Up For This Time
Fri, Feb 10 @ 1:15 PM
Sign Up For This Time
Fri, Feb 10 @ 1:30 PM
Sign Up For This Time
Fri, Feb 10 @ 1:45 PM
Sign Up For This Time
Fri, Feb 10 @ 2:00 PM
Sign Up For This Time
Fri, Feb 10 @ 2:15 PM
Sign Up For This Time
Fri, Feb 10 @ 2:30 PM
Sign Up For This Time
Fri, Feb 10 @ 2:45 PM
Sign Up For This Time
Fri, Feb 10 @ 3:00 PM
Sign Up For This Time
Fri, Feb 10 @ 3:15 PM
Sign Up For This Time
Fri, Feb 10 @ 3:30 PM
Sign Up For This Time
Fri, Feb 10 @ 3:45 PM
Sign Up For This Time
Fri, Feb 10 @ 4:00 PM
Sign Up For This Time
Fri, Feb 10 @ 4:15 PM
Sign Up For This Time
Fri, Feb 10 @ 4:30 PM
Sign Up For This Time
Fri, Feb 10 @ 4:45 PM
Sign Up For This Time
Fri, Feb 10 @ 5:00 PM