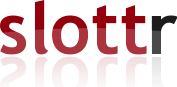 The Mix Prayer Watch / Feb 24-26, 2017
This Watch is all about providing a prayer covering for The Mix (a gathering of over 2000 students and leaders from 30 youth groups across Athens). We will be starting Friday at 9am and concluding on Sunday at 9pm - that's 60 hours of prayer for the students of our city. How this works is, folks sign up for one or more 30 minute slot over the weekend and then during those times pray for the students and the things happening at The Mix. A prayer guide will be provided to help assist and focus the prayers. This is a great time for parents to cry out to God for their own kids at The Mix, for churches to pray for the young people they sent, and for praying people to tap into whatever the Holy Spirit has in mind for them to pray for the Middle School and High Schoolers in Athens. The bottom line, your every prayer matters! And this could be the most awesome Mix yet because of the intense prayer covering! Thanks for being a part of it!!!
---
The sheet does not take any results after Saturday, February 25, 2017, 1:01 PM.
The MIX Prayer Slot 1
Fri, Feb 24 @ 9:00 AM
Closed
Angel , Sheila Barrow, Janet Nix, Steve Smith
The MIX Prayer Slot 2
Fri, Feb 24 @ 9:30 AM
The MIX Prayer Slot 3
Fri, Feb 24 @ 10:00 AM
Closed
Anne McKelvy, David Yeom
The MIX Prayer Slot 4
Fri, Feb 24 @ 10:30 AM
The MIX Prayer Slot 5
Fri, Feb 24 @ 11:00 AM
The MIX Prayer Slot 6
Fri, Feb 24 @ 11:30 AM
The MIX Prayer Slot 7
Fri, Feb 24 @ 12:00 PM
The MIX Prayer Slot 8
Fri, Feb 24 @ 12:30 PM
The MIX Prayer Slot 9
Fri, Feb 24 @ 1:00 PM
Closed
Joshua Garner, Allison DeMars
The MIX Prayer Slot 10
Fri, Feb 24 @ 1:30 PM
The MIX Prayer Slot 11
Fri, Feb 24 @ 2:00 PM
The MIX Prayer Slot 12
Fri, Feb 24 @ 2:30 PM
The MIX Prayer Slot 13
Fri, Feb 24 @ 3:00 PM
The MIX Prayer Slot 14
Fri, Feb 24 @ 3:30 PM
The MIX Prayer Slot 15
Fri, Feb 24 @ 4:00 PM
The MIX Prayer Slot 16
Fri, Feb 24 @ 4:30 PM
The MIX Prayer Slot 17
Fri, Feb 24 @ 5:00 PM
The MIX Prayer Slot 18
Fri, Feb 24 @ 5:30 PM
The MIX Prayer Slot 19
Fri, Feb 24 @ 6:00 PM
The MIX Prayer Slot 20
Fri, Feb 24 @ 6:30 PM
The MIX Prayer Slot 21
Fri, Feb 24 @ 7:00 PM
The MIX Prayer Slot 22
Fri, Feb 24 @ 7:30 PM
The MIX Prayer Slot 23
Fri, Feb 24 @ 8:00 PM
The MIX Prayer Slot 24
Fri, Feb 24 @ 8:30 PM
The MIX Prayer Slot 25
Fri, Feb 24 @ 9:00 PM
Closed
Heather Fountain, Jenny Payne
The MIX Prayer Slot 26
Fri, Feb 24 @ 9:30 PM
Closed
Van Shepherd, Pat Parks
The MIX Prayer Slot 27
Fri, Feb 24 @ 10:00 PM
Closed
Dee Pesaresi, Sharla Eley, Georgette B
The MIX Prayer Slot 28
Fri, Feb 24 @ 10:30 PM
The MIX Prayer Slot 29
Fri, Feb 24 @ 11:00 PM
The MIX Prayer Slot 30
Fri, Feb 24 @ 11:30 PM
The MIX Prayer Slot 31
Sat, Feb 25 @ 12:00 AM
The MIX Prayer Slot 32
Sat, Feb 25 @ 12:30 AM
The MIX Prayer Slot 33
Sat, Feb 25 @ 1:00 AM
The MIX Prayer Slot 34
Sat, Feb 25 @ 1:30 AM
The MIX Prayer Slot 35
Sat, Feb 25 @ 2:00 AM
The MIX Prayer Slot 36
Sat, Feb 25 @ 2:30 AM
The MIX Prayer Slot 37
Sat, Feb 25 @ 3:00 AM
Closed
Laura Merriem McCalvin
The MIX Prayer Slot 38
Sat, Feb 25 @ 3:30 AM
The MIX Prayer Slot 39
Sat, Feb 25 @ 4:00 AM
The MIX Prayer Slot 40
Sat, Feb 25 @ 4:30 AM
The MIX Prayer Slot 41
Sat, Feb 25 @ 5:00 AM
The MIX Prayer Slot 42
Sat, Feb 25 @ 5:30 AM
The MIX Prayer Slot 43
Sat, Feb 25 @ 6:00 AM
The MIX Prayer Slot 44
Sat, Feb 25 @ 6:30 AM
The MIX Prayer Slot 45
Sat, Feb 25 @ 7:00 AM
Closed
Dee Pesaresi, Sherry Helwig
The MIX Prayer Slot 46
Sat, Feb 25 @ 7:30 AM
Closed
Joshua Garner, Susan Clark
The MIX Prayer Slot 47
Sat, Feb 25 @ 8:00 AM
Closed
Heather Bowersox, Claire Frost
The MIX Prayer Slot 48
Sat, Feb 25 @ 8:30 AM
The MIX Prayer Slot 49
Sat, Feb 25 @ 9:00 AM
Closed
Joan Gould, Alicia Caldwell
The MIX Prayer Slot 50
Sat, Feb 25 @ 9:30 AM
Closed
Suzanne and Paul Chambers
The MIX Prayer Slot 51
Sat, Feb 25 @ 10:00 AM
Closed
Denise Troutman, Susanne Carter
The MIX Prayer Slot 52
Sat, Feb 25 @ 10:30 AM
The MIX Prayer Slot 53
Sat, Feb 25 @ 11:00 AM
The MIX Prayer Slot 54
Sat, Feb 25 @ 11:30 AM
Closed
Jared Armstrong , Patsy Forester
The MIX Prayer Slot 55
Sat, Feb 25 @ 12:00 PM
Closed
Patsy Forester, Amye Donahoo
The MIX Prayer Slot 56
Sat, Feb 25 @ 12:30 PM
The MIX Prayer Slot 57
Sat, Feb 25 @ 1:00 PM
The MIX Prayer Slot 58
Sat, Feb 25 @ 1:30 PM
The MIX Prayer Slot 59
Sat, Feb 25 @ 2:00 PM
The MIX Prayer Slot 60
Sat, Feb 25 @ 2:30 PM
The MIX Prayer Slot 61
Sat, Feb 25 @ 3:00 PM
The MIX Prayer Slot 62
Sat, Feb 25 @ 3:30 PM
The MIX Prayer Slot 63
Sat, Feb 25 @ 4:00 PM
The MIX Prayer Slot 64
Sat, Feb 25 @ 4:30 PM
The MIX Prayer Slot 65
Sat, Feb 25 @ 5:00 PM
The MIX Prayer Slot 66
Sat, Feb 25 @ 5:30 PM
The MIX Prayer Slot 67
Sat, Feb 25 @ 6:00 PM
The MIX Prayer Slot 68
Sat, Feb 25 @ 6:30 PM
The MIX Prayer Slot 69
Sat, Feb 25 @ 7:00 PM
The MIX Prayer Slot 70
Sat, Feb 25 @ 7:30 PM
The MIX Prayer Slot 71
Sat, Feb 25 @ 8:00 PM
The MIX Prayer Slot 72
Sat, Feb 25 @ 8:30 PM
The MIX Prayer Slot 73
Sat, Feb 25 @ 9:00 PM
The MIX Prayer Slot 74
Sat, Feb 25 @ 9:30 PM
The MIX Prayer Slot 75
Sat, Feb 25 @ 10:00 PM
The MIX Prayer Slot 76
Sat, Feb 25 @ 10:30 PM
The MIX Prayer Slot 77
Sat, Feb 25 @ 11:00 PM
The MIX Prayer Slot 78
Sat, Feb 25 @ 11:30 PM
Closed
Carol and Bill Ropp
The MIX Prayer Slot 79
Sun, Feb 26 @ 12:00 AM
The MIX Prayer Slot 80
Sun, Feb 26 @ 12:30 AM
The MIX Prayer Slot 81
Sun, Feb 26 @ 1:00 AM
Closed
Joe and Lynn Campbell
The MIX Prayer Slot 82
Sun, Feb 26 @ 1:30 AM
The MIX Prayer Slot 83
Sun, Feb 26 @ 2:00 AM
The MIX Prayer Slot 84
Sun, Feb 26 @ 2:30 AM
The MIX Prayer Slot 85
Sun, Feb 26 @ 3:00 AM
The MIX Prayer Slot 86
Sun, Feb 26 @ 3:30 AM
The MIX Prayer Slot 87
Sun, Feb 26 @ 4:00 AM
The MIX Prayer Slot 88
Sun, Feb 26 @ 4:30 AM
The MIX Prayer Slot 89
Sun, Feb 26 @ 5:00 AM
The MIX Prayer Slot 90
Sun, Feb 26 @ 5:30 AM
The MIX Prayer Slot 91
Sun, Feb 26 @ 6:00 AM
The MIX Prayer Slot 92
Sun, Feb 26 @ 6:30 AM
The MIX Prayer Slot 93
Sun, Feb 26 @ 7:00 AM
The MIX Prayer Slot 94
Sun, Feb 26 @ 7:30 AM
The MIX Prayer Slot 95
Sun, Feb 26 @ 8:00 AM
The MIX Prayer Slot 96
Sun, Feb 26 @ 8:30 AM
The MIX Prayer Slot 97
Sun, Feb 26 @ 9:00 AM
The MIX Prayer Slot 98
Sun, Feb 26 @ 9:30 AM
The MIX Prayer Slot 99
Sun, Feb 26 @ 10:00 AM
The MIX Prayer Slot 100
Sun, Feb 26 @ 10:30 AM
The MIX Prayer Slot 101
Sun, Feb 26 @ 11:00 AM
The MIX Prayer Slot 102
Sun, Feb 26 @ 11:30 AM
The MIX Prayer Slot 103
Sun, Feb 26 @ 12:00 PM
The MIX Prayer Slot 104
Sun, Feb 26 @ 12:30 PM
The MIX Prayer Slot 105
Sun, Feb 26 @ 1:00 PM
The MIX Prayer Slot 106
Sun, Feb 26 @ 1:30 PM
The MIX Prayer Slot 107
Sun, Feb 26 @ 2:00 PM
The MIX Prayer Slot 108
Sun, Feb 26 @ 2:30 PM
The MIX Prayer Slot 109
Sun, Feb 26 @ 3:00 PM
The MIX Prayer Slot 110
Sun, Feb 26 @ 3:30 PM
The MIX Prayer Slot 111
Sun, Feb 26 @ 4:00 PM
The MIX Prayer Slot 112
Sun, Feb 26 @ 4:30 PM
The MIX Prayer Slot 113
Sun, Feb 26 @ 5:00 PM
The MIX Prayer Slot 114
Sun, Feb 26 @ 5:30 PM
The MIX Prayer Slot 115
Sun, Feb 26 @ 6:00 PM
The MIX Prayer Slot 116
Sun, Feb 26 @ 6:30 PM
The MIX Prayer Slot 117
Sun, Feb 26 @ 7:00 PM
The MIX Prayer Slot 118
Sun, Feb 26 @ 7:30 PM
The MIX Prayer Slot 119
Sun, Feb 26 @ 8:00 PM
The MIX Prayer Slot 120
Sun, Feb 26 @ 8:30 PM