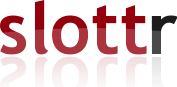 ZAPP Q & A - One on One Sign-Up
Show admins, do you have questions about the ZAPP system? Would you like a refresher on how to run a report, create a coupon, or set up your jury? Sign up for a one-on-one session with ZAPP at the Arts Festival Conference. Please choose one time that works for you on either Thursday, September 24 or Friday, September 25.
---
The sheet does not take any results after Friday, September 25, 2015, 4:30 AM.
ZAPP One on One
Thu, Sep 24 @ 9:00 AM
ZAPP One on One
Thu, Sep 24 @ 9:30 AM
ZAPP One on One
Thu, Sep 24 @ 10:00 AM
ZAPP One on One
Thu, Sep 24 @ 10:30 AM
ZAPP One on One
Thu, Sep 24 @ 11:00 AM
ZAPP One on One
Thu, Sep 24 @ 11:30 AM
ZAPP One on One
Thu, Sep 24 @ 1:30 PM
ZAPP One on One
Thu, Sep 24 @ 2:00 PM
ZAPP One on One
Thu, Sep 24 @ 2:30 PM
ZAPP One on One
Thu, Sep 24 @ 3:00 PM
ZAPP One on One
Thu, Sep 24 @ 3:30 PM
ZAPP One on One
Thu, Sep 24 @ 4:00 PM
ZAPP One on One
Fri, Sep 25 @ 9:00 AM
ZAPP One on One
Fri, Sep 25 @ 9:30 AM
ZAPP One on One
Fri, Sep 25 @ 10:00 AM
ZAPP One on One
Fri, Sep 25 @ 10:30 AM
ZAPP One on One
Fri, Sep 25 @ 11:00 AM
ZAPP One on One
Fri, Sep 25 @ 11:30 AM
ZAPP One on One
Fri, Sep 25 @ 1:30 PM
ZAPP One on One
Fri, Sep 25 @ 2:00 PM
ZAPP One on One
Fri, Sep 25 @ 2:30 PM