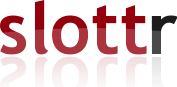 Summer 2023 Certificates - Collection Appointments
Please book an appointment time to collect your Summer 2023 certificates.
To ensure the smooth running of the certificate collection period, please arrive on time for your appointment. All certificates should be collected from the main reception. Ex-students are required to bring valid photo ID when collecting. You may nominate someone to collect your certificates on your behalf, but must advise the Exams Office in advance (in writing using the form available on the exams page of the website). The nominated individual must also bring photo ID.
You will be asked to check and sign for your certificates.
Please note that this system will not generate a confirmation message.
THIS BOOKING SYSTEM MAY CONTAIN ADVERTISEMENTS. THERE IS NO NEED TO CREATE A REGISTRATION OR SIGN-UP. FULLBROOK DO NOT ASK FOR ANY KIND OF REGISTRATION OR PAYMENT DETAILS FOR CERTIFICATE COLLECTION. TO BOOK AN APPOINTMENT YOU WILL ONLY BE ASKED TO ENTER AN EMAIL ADDRESS AND PHONE NUMBER.
---