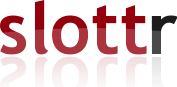 Home Visiting Call-In Day Monday 4/25
On Monday, April 25th, we're calling Chairman Phil Mendelson. Each call should take about a minute or two.
Use the script below as a guide, but feel free to share any personal reasons for why you are making this phone call.
If you need help figuring out your Ward, go to https://planning.dc.gov/whatsmyward.
Call the Chairman's office at this number: (202) 724-8032
(If you get voicemail instead of a staffer, please hang up and try back in a few minutes if you can. If you call a few times and still keep getting voicemail, feel free to leave a message using the script below.)
Script:
"Hi, my name is ______, I live in Ward _, and I'm calling as a ____ [home visitor, partner with the Home Visiting team, advocate] in DC and member of Under3 DC. I'm calling to ask Chairperson Mendelson to find the necessary funds for a 15% increase to DC Health home visiting program grants in FY23
We did not receive the $369,150 enhancement we sought out for DC Health home visiting programs. This is a modest investment that would enable programs to adapt to the increased demands on their workforce and resources in the pandemic. These increased grant amounts will also adjust for the rise in inflation over time. The additional funding will allow programs to address rising turnover rates of home visitors, who are leaving the workforce due to low pay, increased stress, and higher costs of living.
I urge the chairman to devote the necessary funds to maintain and increase the investments in home visiting that would benefit home visitor retention rates and positively impact participant engagement."
If you are a Home Visitor, you could also include:
"The cost of living and the inflation has made the situation difficult not just for the families that we work with but for our own families as well."
"What keeps me in this position as a Home Visitor is _____. Increasing grants by 15% would also help me stay in this position longer and continue to support and provide material resources to families."
Remember to thank the staff you talk to - they work hard and are fielding a lot of our calls!
If you have any questions, reach out to Nisa at nhussain@dckids.org or Hannah at hfrancis@dckids.org
---
The sheet does not take any results after Monday, April 25, 2022, 5:00 PM.
Call Chairperson Mendelson
Mon, Apr 25 @ 9:00 AM
Call Chairperson Mendelson
Mon, Apr 25 @ 9:15 AM
Call Chairperson Mendelson
Mon, Apr 25 @ 9:30 AM
Call Chairperson Mendelson
Mon, Apr 25 @ 9:45 AM
Call Chairperson Mendelson
Mon, Apr 25 @ 10:00 AM
Call Chairperson Mendelson
Mon, Apr 25 @ 10:15 AM
Call Chairperson Mendelson
Mon, Apr 25 @ 10:30 AM
Call Chairperson Mendelson
Mon, Apr 25 @ 10:45 AM
Call Chairperson Mendelson
Mon, Apr 25 @ 11:00 AM
Call Chairperson Mendelson
Mon, Apr 25 @ 11:15 AM
Call Chairperson Mendelson
Mon, Apr 25 @ 11:30 AM
Call Chairperson Mendelson
Mon, Apr 25 @ 11:45 AM
Call Chairperson Mendelson
Mon, Apr 25 @ 12:00 PM
Closed
Natasha Riddle Romero
Call Chairperson Mendelson
Mon, Apr 25 @ 12:15 PM
Call Chairperson Mendelson
Mon, Apr 25 @ 12:30 PM
Call Chairperson Mendelson
Mon, Apr 25 @ 12:45 PM
Call Chairperson Mendelson
Mon, Apr 25 @ 1:00 PM
Call Chairperson Mendelson
Mon, Apr 25 @ 1:15 PM
Call Chairperson Mendelson
Mon, Apr 25 @ 1:30 PM
Call Chairperson Mendelson
Mon, Apr 25 @ 1:45 PM
Call Chairperson Mendelson
Mon, Apr 25 @ 2:00 PM
Call Chairperson Mendelson
Mon, Apr 25 @ 2:15 PM
Call Chairperson Mendelson
Mon, Apr 25 @ 2:30 PM
Call Chairperson Mendelson
Mon, Apr 25 @ 2:45 PM
Call Chairperson Mendelson
Mon, Apr 25 @ 3:00 PM
Call Chairperson Mendelson
Mon, Apr 25 @ 3:15 PM
Call Chairperson Mendelson
Mon, Apr 25 @ 3:30 PM
Call Chairperson Mendelson
Mon, Apr 25 @ 3:45 PM
Call Chairperson Mendelson
Mon, Apr 25 @ 4:00 PM
Call Chairperson Mendelson
Mon, Apr 25 @ 4:15 PM
Call Chairperson Mendelson
Mon, Apr 25 @ 4:30 PM
Call Chairperson Mendelson
Mon, Apr 25 @ 4:45 PM