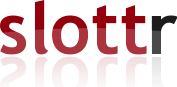 Tell Councilmembers to help DC residents stay in their homes! - Thursday 4/14
In Jewish tradition, a truly just society is one in which all people — regardless of race, income, or zip code — have what the Torah calls dei machsoro, resources sufficient for their needs. We are called to be partners in the creation of that world by advocating for budgets that move the places we live closer to the Torah's vision. To do that, we're adding a new Jewish holiday to our calendar: the Festival of Phones. The Festival of Phones is a way to tell our legislators that we expect them to put people first and enact a fair and just budget — and we have a clear vision for how they should do it. When we can't visit the Council in person, a personal phone call is the next best thing!
Today, Thursday April 14, we're calling Chairman Phil Mendelson and Councilmember Nadeau. Please call both Councilmembers if you are able - each call should take less than a minute. The script is the same for both.
Use the script below as a guide, but feel free to share any personal reasons for why you are making this phone call. If you need help figuring out your Ward, go to https://planning.dc.gov/whatsmyward.
To call the Chairman: (202) 724-8032
To call Councilmember Nadeau: (202) 724-8181
(If you get voicemail instead of a staffer, please hang up and try back in a few minutes if you can. If you call a few times and still keep getting voicemail, feel free to leave a message using the script below.)
Script:
"Hi, my name is _________, I live in Ward #, and I'm calling as part of Jews United for Justice and the Fair Budget Coalition. I'm calling to ask the Councilmember to support the follow asks for the FY23 budget season. I would like the Council to:
- Demand that the Mayor immediately withdraw all time-limit termination notices that have been issued by the Department of Human Services (DHS) to families in the rapid rehousing program
- Devote surplus funds to maintain rapid rehousing rental support until every participant has the resources they need to afford housing
- Increase permanent affordable housing vouchers in next year's budget so that rapid rehousing participants can transition into a program that better maintains housing stability, including Targeted Affordable Housing for families and Local Rent Supplement Program tenant vouchers
- Reform rapid rehousing legislatively so that DC residents cannot be terminated for a time limit until they can afford rent without further assistance.
I really care about these issues because: [Your reason goes here. It can be as simple as "I think housing provided by the District should be stable, not just a temporary roof over people's heads" or "This program is failing the families it serves, and I want to live in a District that does right by its residents" but if you would be affected personally or you have a personal story about needing housing, please share that!] Thank you for taking my call!"
Remember to thank the staff you talk to - they work hard and are fielding a lot of our calls!
THANK YOU FOR TAKING ACTION!
Email jenna.israel@jufj.org if you have any questions.
---
The sheet does not take any results after Friday, April 15, 2022, 1:20 PM.
Call Chmn Mendelson and CM Nadeau
Thu, Apr 14 @ 9:00 AM
Call Chmn Mendelson and CM Nadeau
Thu, Apr 14 @ 9:15 AM
Call Chmn Mendelson and CM Nadeau
Thu, Apr 14 @ 9:30 AM
Call Chmn Mendelson and CM Nadeau
Thu, Apr 14 @ 9:45 AM
Call Chmn Mendelson and CM Nadeau
Thu, Apr 14 @ 10:00 AM
Call Chmn Mendelson and CM Nadeau
Thu, Apr 14 @ 10:15 AM
Call Chmn Mendelson and CM Nadeau
Thu, Apr 14 @ 10:30 AM
Call Chmn Mendelson and CM Nadeau
Thu, Apr 14 @ 10:45 AM
Call Chmn Mendelson and CM Nadeau
Thu, Apr 14 @ 11:00 AM
Call Chmn Mendelson and CM Nadeau
Thu, Apr 14 @ 11:15 AM
Call Chmn Mendelson and CM Nadeau
Thu, Apr 14 @ 11:30 AM
Call Chmn Mendelson and CM Nadeau
Thu, Apr 14 @ 11:45 AM
Call Chmn Mendelson and CM Nadeau
Thu, Apr 14 @ 12:00 PM
Call Chmn Mendelson and CM Nadeau
Thu, Apr 14 @ 12:15 PM
Call Chmn Mendelson and CM Nadeau
Thu, Apr 14 @ 12:30 PM
Call Chmn Mendelson and CM Nadeau
Thu, Apr 14 @ 12:45 PM
Call Chmn Mendelson and CM Nadeau
Thu, Apr 14 @ 1:00 PM
Call Chmn Mendelson and CM Nadeau
Thu, Apr 14 @ 1:15 PM
Call Chmn Mendelson and CM Nadeau
Thu, Apr 14 @ 1:30 PM
Call Chmn Mendelson and CM Nadeau
Thu, Apr 14 @ 1:45 PM
Call Chmn Mendelson and CM Nadeau
Thu, Apr 14 @ 2:00 PM
Call Chmn Mendelson and CM Nadeau
Thu, Apr 14 @ 2:15 PM
Call Chmn Mendelson and CM Nadeau
Thu, Apr 14 @ 2:30 PM
Call Chmn Mendelson and CM Nadeau
Thu, Apr 14 @ 2:45 PM
Call Chmn Mendelson and CM Nadeau
Thu, Apr 14 @ 3:00 PM
Call Chmn Mendelson and CM Nadeau
Thu, Apr 14 @ 3:15 PM
Call Chmn Mendelson and CM Nadeau
Thu, Apr 14 @ 3:30 PM
Call Chmn Mendelson and CM Nadeau
Thu, Apr 14 @ 3:45 PM
Call Chmn Mendelson and CM Nadeau
Thu, Apr 14 @ 4:00 PM
Call Chmn Mendelson and CM Nadeau
Thu, Apr 14 @ 4:15 PM
Call Chmn Mendelson and CM Nadeau
Thu, Apr 14 @ 4:30 PM
Call Chmn Mendelson and CM Nadeau
Thu, Apr 14 @ 4:45 PM