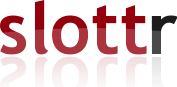 2021 ILCA 6 Women's & Men's Worlds – Equipment Inspection
Please sign up for ONE time in which to have your boat and sail inspected for the 2021 ILCA 6 Women's & Men's World Championships in Mussanah, Oman.
Click on "Slot me in" for the time you would like, and enter your name and contact information on the form
Please do NOT sign up for MORE than one time. There are a limited number of time slots and it is important to sign up for only one so that we can accommodate all sailors.
Online sign up for inspection times are available Monday (29/Nov) from 0900-1200 and 1300-1800. Also, Tuesday (30/Nov) from 0900-1200.
There is a practice race scheduled for 1430 hr on Tuesday (30/Nov) followed by Opening Ceremonies at 1800h.
---
The sheet does not take any results after Sunday, November 28, 2021, 12:00 PM.
Monday (29/Nov) - Morning
Mon, Nov 29 @ 9:00 AM
Closed
Audrey Foley, Rosine Baudet, Marie BARRUE, Viktorija Andrulyte, Nik Pletikos, Lin Pletikos
Monday (29/Nov) - Morning
Mon, Nov 29 @ 9:30 AM
Closed
Honoka Miura, Yumiko Tombe, Nethra Kumanan, Cristina Pujol, Louise Cervera, Chiara Benini Floriani
Monday (29/Nov) - Morning
Mon, Nov 29 @ 10:00 AM
Closed
Maura Dewey, Umut Eyriparmak, Ecem Güzel, Maud Jayet, Julia Buesselberg, Vasileia Karachaliou
Monday (29/Nov) - Morning
Mon, Nov 29 @ 10:30 AM
Closed
Clara Gravely, Coralie Vittecoq, Sandra, Klára Himmelová, Aleksandra Lukoyanova, Ebru Bolat
Monday (29/Nov) - Morning
Mon, Nov 29 @ 11:00 AM
Closed
Richard Marcus Arge, VAIMO'OI'A RIPLEY , Mia Marin Lilienthal, Tristan Šaraškin, Karel Ratnik, Romi Safin
Monday (29/Nov) - Morning
Mon, Nov 29 @ 11:30 AM
Closed
Anna Munch, Olivia Christie , Vaishnavi Veeravamsham, Christina sakellaris, Hallie Schiffman, Lillian Myers
Monday (29/Nov) - Afternoon
Mon, Nov 29 @ 1:00 PM
Monday (29/Nov) - Afternoon
Mon, Nov 29 @ 1:30 PM
Monday (29/Nov) - Afternoon
Mon, Nov 29 @ 2:00 PM
Monday (29/Nov) - Afternoon
Mon, Nov 29 @ 2:30 PM
Monday (29/Nov) - Afternoon
Mon, Nov 29 @ 3:00 PM
Monday (29/Nov) - Afternoon
Mon, Nov 29 @ 3:30 PM
Monday (29/Nov) - Afternoon
Mon, Nov 29 @ 4:00 PM
Closed
Stephanie Norton, Mirthe Akkerman , Mirthe Akkerman , Molly Sacker, Maxime Jonker
Monday (29/Nov) - Afternoon
Mon, Nov 29 @ 4:30 PM
Closed
Chiara Benini Floriani, Elena Vorobeva, Eline Verstraelen, Emma Plasschaert, Matilda Nicholls
Monday (29/Nov) - Afternoon
Mon, Nov 29 @ 5:00 PM
Closed
Paige Caldecoat, Daisy Collingridge , Hannah Snellgrove, Evie Saunders, Mara Stransky , Casey Imeneo
Monday (29/Nov) - Afternoon
Mon, Nov 29 @ 5:30 PM
Closed
Louise Cervera, Shai Kakon, Federica Cattarozzi , Alessia Palanti, Zoe Thomson, Elyse Ainsworth
Tuesday (30/Nov) - Morning
Tue, Nov 30 @ 9:00 AM
Closed
Monika Mikkola, Michala Norsell, Aoife Hopkins, Olivia Christie , Annabelle Rennie-Younger
Tuesday (30/Nov) - Morning
Tue, Nov 30 @ 9:30 AM
Closed
Matilda Talluri, Hannah Anderssohn
Tuesday (30/Nov) - Morning
Tue, Nov 30 @ 10:00 AM
Closed
Michon Pernelle, Agata Barwinska, Wiktoria Gołębiowska
Tuesday (30/Nov) - Morning
Tue, Nov 30 @ 10:30 AM
Tuesday (30/Nov) - Morning
Tue, Nov 30 @ 11:00 AM
Closed
Anne-Marie, Vaishnavi Veravamsham
Tuesday (30/Nov) - Morning
Tue, Nov 30 @ 11:30 AM