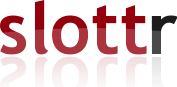 5th Annual Visit with Santa
Ho Ho Ho! It's time to see Santa! Please choose your preferred time slot. Time slots are offered in 30 minute increments. For example, if you choose 10:00 am, your family will see Santa between 10 and 10:30 am.
Please Note - you will not receive an automatic confirmation email from the sign up site (slottr). If you would like to confirm your sign-up, or if you have any questions, please email Elf Becky at culturalcompassion@gmail.com.
As a reminder, this outdoor event is being held at The Grove Presbyterian Church located at 5735 E.WT Harris BLVD; Charlotte 28215.
We can't wait to see you on December 4th!
---
Visit with Santa
Sat, Dec 4 @ 10:00 AM
Visit with Santa
Sat, Dec 4 @ 10:30 AM
Visit with Santa
Sat, Dec 4 @ 11:00 AM
Visit with Santa
Sat, Dec 4 @ 11:30 AM
Visit with Santa
Sat, Dec 4 @ 12:00 PM
Visit with Santa
Sat, Dec 4 @ 12:30 PM
Visit with Santa
Sat, Dec 4 @ 1:00 PM
Visit with Santa
Sat, Dec 4 @ 1:30 PM