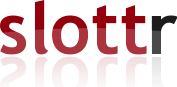 2021 ILCA Masters Worlds – Equipment Inspection
Please sign up for ONE time in which to have your boat and sail inspected for the 2021 ILCA Masters World Championship in Barcelona, Spain.
Click on "Slot me in" for the time you would like, and enter your name and contact information on the form
Please do NOT sign up for MORE than one time. There are a limited number of time slots and it is important to sign up for only one so that we can accommodate all sailors.
Online sign up for inspection times are available Thurs (11/Nov) & Fri (12/Nov) from 0900-1400 and 1530-1830. Also, Sat (13/Nov) from 0900-1200.
There is a practice race scheduled for 1430 hr on Sat 13/Nov.
---