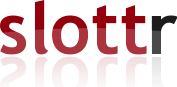 Nevermore - Open Rehearsals
Grey Lantern is offering an open rehearsal, where members of the public may register to attend an observe the rehearsal process. The rehearsals are on the 10th November (choreography) and 18 November (practice run). It is free to attend, but there are limited spots available. Attendees must be over 16. Rehearsals are held at the Bassendean Community Centre, 48 Old Perth Road, Bassendean.
---
The sheet does not take any results after Wednesday, November 17, 2021, 8:20 PM.
10 November - 7:30PM - Choreography
Wed, Nov 10
18 November - 7:30PM - Practice Run
Thu, Nov 18