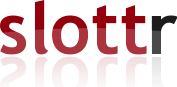 2021 ILCA U21 Worlds – Equipment Inspection
Please sign up for ONE time in which to have your boat and sail inspected at the 2021 ILCA U21 World Championships in Gdynia, Poland.
Click on "Slot me in" for the time you would like, and enter your name and contact information on the form. Up to 10 sailors can sign up for each 30 minute interval.
Do NOT sign up for MORE than one time slot. There are a limited number of slots and it is important to sign up for only one so that we can accommodate all sailors.
Online sign-up is available through 09/August at midnight (US Central Time). Sailors who do not sign up online will need to do so on-site after arrival.
Inspectors will be available the afternoon of 21/August is reserved for follow-up inspections and those who missed scheduled inspections.
Note: There is a practice race scheduled for 1400 hr on 21/August.
---
The sheet does not take any results after Tuesday, August 10, 2021.
Equipment Inspection - Friday morning
Fri, Aug 20 @ 10:00 AM
Closed
Angus Kemp, Paul Veron, Coco Barrett, Frederick Parton, Malo Wessely , Anton Guilmin, Leon Zink, Eve Kennedy, Amaya Escudero, Daniel Escudero
Equipment Inspection - Friday morning
Fri, Aug 20 @ 10:30 AM
Closed
Nick Zeltner, Morvan paul, Nicholas Welbourn, James Foster, Lydia Barber, Gaja Pelà, Charlie South, Nikola Banjac, Matilda Nicholls, Huub Kok
Equipment Inspection - Friday morning
Fri, Aug 20 @ 11:00 AM
Closed
Konstantin Kloss, Lukas Fischer, Leif Meyer, Linda Hensel, Eline verstraelen , Anton Nikolai Loeck, Tim Conradi, Carlotta Crüsemann, Justin Barth, Theresa Wierschin
Equipment Inspection - Friday morning
Fri, Aug 20 @ 11:30 AM
Closed
Hupé Louis , Pietro Giacomoni, Freddi Paolo , Attilio Borio, Ilija Markovic, Jan - Malte Stock, Leonard Stock, Valerio Palamara, Christine Wood, Krishan Bhogal
Equipment Inspection - Friday afternoon
Fri, Aug 20 @ 1:00 PM
Closed
Theodor Middelthon , Anders Lindemark, Arthur Peltier, Marino Rychlitzki , Motte Baudouin, Noah Krütze , Paul Hübner, Thibault Tabourin, Morvan leon, Martin Kowalski
Equipment Inspection - Friday afternoon
Fri, Aug 20 @ 1:30 PM
Closed
Dan, Mats Schönebeck, Gesa Papenthin , Till Wanser, Jennifer Öhrnell, Tom Higgins, Julian Hoffmann, Nico Naujock, Philip Walkenbach
Equipment Inspection - Friday afternoon
Fri, Aug 20 @ 2:00 PM
Closed
Thomas Lindström, Adam Caillaud, Theo Peyre , Alexandre Kowalski
Equipment Inspection - Friday afternoon
Fri, Aug 20 @ 2:30 PM
Closed
Evo Annus, cristina castellanos, matias rosenberg, katya castellanos
Equipment Inspection - Friday afternoon
Fri, Aug 20 @ 3:00 PM
Closed
Paulina Placzke, Vėjas Strelčiūnas, Adam Sokołowski, Igor Barcikowski, Szymon Oleksiuk , Martin Verhulst, Kai Wolgram, Gauthier Verhulst, Piotr Malinowski
Equipment Inspection - Friday afternoon
Fri, Aug 20 @ 3:30 PM
Closed
Tomasz Trajnowicz, August Hanevik, Aslak Iveland, Henrik Ørjavik
Equipment Inspection - Friday afternoon
Fri, Aug 20 @ 4:00 PM
Closed
David Grace, Juliusz Hebel, Leif Thorge Meyer, Henning Kröplin, Gunnar Kroeplin , Luca Przybyl, Philipp Rathmann, Eugen Hackbusch
Equipment Inspection - Friday afternoon
Fri, Aug 20 @ 4:30 PM
Closed
Willem Wiersema, Campbell Patton, Amelia Dziąba, Rosine Baudet, Noel Laukkanen, Carlotta Rizzardi , Paul Kronegger, Clemens Kübber, Božidar Golubić, Bruno Gaspic
Equipment Inspection - Friday afternoon
Fri, Aug 20 @ 5:00 PM
Closed
Julia Rogalska, Christoph Möhring, Estere Kumpina, Ole Kuphal, Božidar Golubić, Thomas van Ofwegen, Nika Manestar, URSULA BALAS, Carla De Carina, Pia Conradi
Equipment Inspection - Friday afternoon
Fri, Aug 20 @ 5:30 PM
Closed
Jade Gavin, Anja Von Allmen, Emilie Tschanz, Fanny de Susini, sara savelli , Cesare barabino, tommaso cometti, alessia palanti, Matteo Paulon , Giorgia Cingolani
Equipment Inspection - Saturday morning
Sat, Aug 21 @ 9:00 AM
Closed
Drew Barnes, Isabel Hernández, Ana Moncada, Pep cazador, Leopoldo Barreto, Claudia Sobral, Miquel Sitges Nicolau , margarita iess, Lara Himmes , Cicchiné Maria Giulia
Equipment Inspection - Saturday morning
Sat, Aug 21 @ 9:30 AM
Closed
GONZALO SUÁREZ PÉREZ, Pau Ramis Balaguer, Ricard Castellví Melià, James Percival-Cooke, Roberto Bermudez
Equipment Inspection - Saturday morning
Sat, Aug 21 @ 10:00 AM
Closed
Finley Dickinson, Jakub Wiedeheft, Igor Kuczys, Klara Sobczak, Laura Szulc, Luis Antonio Plata , Mateo Maldonado, Alisè Santorum , Chiara Benini Floriani
Equipment Inspection - Saturday morning
Sat, Aug 21 @ 10:30 AM
Equipment Inspection - Saturday morning
Sat, Aug 21 @ 11:00 AM
Equipment Inspection - Saturday morning
Sat, Aug 21 @ 11:30 AM
Closed
Marilena Makri , Andrew Lawson, Klára Himmelová, Mikulas Vaszi