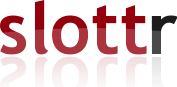 Moby-Dick Fifth Annual Read-A-Thon
Sign up for your 10 minute time slot in our annual Moby-Dick Marathon - this year in-person or virtually. You can sign up for more than one slot but please NOT consecutively. Prior to the reading date, the zoom link will be sent to you. Please add "I-P" or "Z" at the end of your name so we know if you are in-person or virtual(zoom).
---
The sheet does not take any results after Monday, August 2, 2021, 12:00 PM.
Moby-Dick Fifth Annual Read-A-Thon, Thursday, July 29, 2021
Thu, Jul 29 @ 10:20 AM
Moby-Dick Fifth Annual Read-A-Thon, Thursday, July 29, 2021
Thu, Jul 29 @ 10:30 AM
Closed
Steve Olsen-Smith (Z)
Moby-Dick Fifth Annual Read-A-Thon, Thursday, July 29, 2021
Thu, Jul 29 @ 10:40 AM
Moby-Dick Fifth Annual Read-A-Thon, Thursday, July 29, 2021
Thu, Jul 29 @ 10:50 AM
Moby-Dick Fifth Annual Read-A-Thon, Thursday, July 29, 2021
Thu, Jul 29 @ 11:00 AM
Moby-Dick Fifth Annual Read-A-Thon, Thursday, July 29, 2021
Thu, Jul 29 @ 11:10 AM
Moby-Dick Fifth Annual Read-A-Thon, Thursday, July 29, 2021
Thu, Jul 29 @ 11:20 AM
Moby-Dick Fifth Annual Read-A-Thon, Thursday, July 29, 2021
Thu, Jul 29 @ 11:30 AM
Moby-Dick Fifth Annual Read-A-Thon, Thursday, July 29, 2021
Thu, Jul 29 @ 11:40 AM
Moby-Dick Fifth Annual Read-A-Thon, Thursday, July 29, 2021
Thu, Jul 29 @ 11:50 AM
Closed
Roberta McCulloch-Dews
Moby-Dick Fifth Annual Read-A-Thon, Thursday, July 29, 2021
Thu, Jul 29 @ 12:00 PM
Closed
Catherine VanBramer
Moby-Dick Fifth Annual Read-A-Thon, Thursday, July 29, 2021
Thu, Jul 29 @ 12:10 PM
Moby-Dick Fifth Annual Read-A-Thon, Thursday, July 29, 2021
Thu, Jul 29 @ 12:20 PM
Moby-Dick Fifth Annual Read-A-Thon, Thursday, July 29, 2021
Thu, Jul 29 @ 12:30 PM
Moby-Dick Fifth Annual Read-A-Thon, Thursday, July 29, 2021
Thu, Jul 29 @ 12:40 PM
Moby-Dick Fifth Annual Read-A-Thon, Thursday, July 29, 2021
Thu, Jul 29 @ 12:50 PM
Moby-Dick Fifth Annual Read-A-Thon, Thursday, July 29, 2021
Thu, Jul 29 @ 1:00 PM
Moby-Dick Fifth Annual Read-A-Thon, Thursday, July 29, 2021
Thu, Jul 29 @ 1:10 PM
Moby-Dick Fifth Annual Read-A-Thon, Thursday, July 29, 2021
Thu, Jul 29 @ 1:20 PM
Moby-Dick Fifth Annual Read-A-Thon, Thursday, July 29, 2021
Thu, Jul 29 @ 1:30 PM
Moby-Dick Fifth Annual Read-A-Thon, Thursday, July 29, 2021
Thu, Jul 29 @ 1:40 PM
Moby-Dick Fifth Annual Read-A-Thon, Thursday, July 29, 2021
Thu, Jul 29 @ 1:50 PM
Moby-Dick Fifth Annual Read-A-Thon, Thursday, July 29, 2021
Thu, Jul 29 @ 2:00 PM
Moby-Dick Fifth Annual Read-A-Thon, Thursday, July 29, 2021
Thu, Jul 29 @ 2:10 PM
Moby-Dick Fifth Annual Read-A-Thon, Thursday, July 29, 2021
Thu, Jul 29 @ 2:20 PM
Moby-Dick Fifth Annual Read-A-Thon, Thursday, July 29, 2021
Thu, Jul 29 @ 2:30 PM
Moby-Dick Fifth Annual Read-A-Thon, Thursday, July 29, 2021
Thu, Jul 29 @ 2:40 PM
Moby-Dick Fifth Annual Read-A-Thon, Thursday, July 29, 2021
Thu, Jul 29 @ 2:50 PM
Moby-Dick Fifth Annual Read-A-Thon, Thursday, July 29, 2021
Thu, Jul 29 @ 3:00 PM
Moby-Dick Fifth Annual Read-A-Thon, Thursday, July 29, 2021
Thu, Jul 29 @ 3:10 PM
Closed
Dave and Donna Motta
Moby-Dick Fifth Annual Read-A-Thon, Thursday, July 29, 2021
Thu, Jul 29 @ 3:20 PM
Moby-Dick Fifth Annual Read-A-Thon, Thursday, July 29, 2021
Thu, Jul 29 @ 3:30 PM
Moby-Dick Fifth Annual Read-A-Thon, Thursday, July 29, 2021
Thu, Jul 29 @ 3:40 PM
Moby-Dick Fifth Annual Read-A-Thon, Thursday, July 29, 2021
Thu, Jul 29 @ 3:50 PM
Moby-Dick Fifth Annual Read-A-Thon, Thursday, July 29, 2021
Thu, Jul 29 @ 4:00 PM
Moby-Dick Fifth Annual Read-A-Thon, Thursday, July 29, 2021
Thu, Jul 29 @ 4:10 PM
Moby-Dick Fifth Annual Read-A-Thon, Thursday, July 29, 2021
Thu, Jul 29 @ 4:20 PM
Moby-Dick Fifth Annual Read-A-Thon, Thursday, July 29, 2021
Thu, Jul 29 @ 4:30 PM
Moby-Dick Fifth Annual Read-A-Thon, Thursday, July 29, 2021
Thu, Jul 29 @ 4:40 PM
Moby-Dick Fifth Annual Read-A-Thon, Thursday, July 29, 2021
Thu, Jul 29 @ 4:50 PM
Moby-Dick Fifth Annual Read-A-Thon, Friday, July 30, 2021
Fri, Jul 30 @ 10:00 AM
Moby-Dick Fifth Annual Read-A-Thon, Friday, July 30, 2021
Fri, Jul 30 @ 10:10 AM
Moby-Dick Fifth Annual Read-A-Thon, Friday, July 30, 2021
Fri, Jul 30 @ 10:20 AM
Moby-Dick Fifth Annual Read-A-Thon, Friday, July 30, 2021
Fri, Jul 30 @ 10:30 AM
Moby-Dick Fifth Annual Read-A-Thon, Friday, July 30, 2021
Fri, Jul 30 @ 10:40 AM
Moby-Dick Fifth Annual Read-A-Thon, Friday, July 30, 2021
Fri, Jul 30 @ 10:50 AM
Moby-Dick Fifth Annual Read-A-Thon, Friday, July 30, 2021
Fri, Jul 30 @ 11:00 AM
Moby-Dick Fifth Annual Read-A-Thon, Friday, July 30, 2021
Fri, Jul 30 @ 11:10 AM
Moby-Dick Fifth Annual Read-A-Thon, Friday, July 30, 2021
Fri, Jul 30 @ 11:20 AM
Moby-Dick Fifth Annual Read-A-Thon, Friday, July 30, 2021
Fri, Jul 30 @ 11:30 AM
Moby-Dick Fifth Annual Read-A-Thon, Friday, July 30, 2021
Fri, Jul 30 @ 11:40 AM
Moby-Dick Fifth Annual Read-A-Thon, Friday, July 30, 2021
Fri, Jul 30 @ 11:50 AM
Moby-Dick Fifth Annual Read-A-Thon, Friday, July 30, 2021
Fri, Jul 30 @ 12:00 PM
Moby-Dick Fifth Annual Read-A-Thon, Friday, July 30, 2021
Fri, Jul 30 @ 12:10 PM
Moby-Dick Fifth Annual Read-A-Thon, Friday, July 30, 2021
Fri, Jul 30 @ 12:20 PM
Moby-Dick Fifth Annual Read-A-Thon, Friday, July 30, 2021
Fri, Jul 30 @ 12:30 PM
Moby-Dick Fifth Annual Read-A-Thon, Friday, July 30, 2021
Fri, Jul 30 @ 12:40 PM
Moby-Dick Fifth Annual Read-A-Thon, Friday, July 30, 2021
Fri, Jul 30 @ 12:50 PM
Moby-Dick Fifth Annual Read-A-Thon, Friday, July 30, 2021
Fri, Jul 30 @ 1:00 PM
Moby-Dick Fifth Annual Read-A-Thon, Friday, July 30, 2021
Fri, Jul 30 @ 1:10 PM
Moby-Dick Fifth Annual Read-A-Thon, Friday, July 30, 2021
Fri, Jul 30 @ 1:20 PM
Moby-Dick Fifth Annual Read-A-Thon, Friday, July 30, 2021
Fri, Jul 30 @ 1:30 PM
Moby-Dick Fifth Annual Read-A-Thon, Friday, July 30, 2021
Fri, Jul 30 @ 1:40 PM
Moby-Dick Fifth Annual Read-A-Thon, Friday, July 30, 2021
Fri, Jul 30 @ 1:50 PM
Moby-Dick Fifth Annual Read-A-Thon, Friday, July 30, 2021
Fri, Jul 30 @ 2:00 PM
Moby-Dick Fifth Annual Read-A-Thon, Friday, July 30, 2021
Fri, Jul 30 @ 2:10 PM
Moby-Dick Fifth Annual Read-A-Thon, Friday, July 30, 2021
Fri, Jul 30 @ 2:20 PM
Moby-Dick Fifth Annual Read-A-Thon, Friday, July 30, 2021
Fri, Jul 30 @ 2:30 PM
Moby-Dick Fifth Annual Read-A-Thon, Friday, July 30, 2021
Fri, Jul 30 @ 2:40 PM
Moby-Dick Fifth Annual Read-A-Thon, Friday, July 30, 2021
Fri, Jul 30 @ 2:50 PM
Moby-Dick Fifth Annual Read-A-Thon, Friday, July 30, 2021
Fri, Jul 30 @ 3:00 PM
Moby-Dick Fifth Annual Read-A-Thon, Friday, July 30, 2021
Fri, Jul 30 @ 3:10 PM
Moby-Dick Fifth Annual Read-A-Thon, Friday, July 30, 2021
Fri, Jul 30 @ 3:20 PM
Moby-Dick Fifth Annual Read-A-Thon, Friday, July 30, 2021
Fri, Jul 30 @ 3:30 PM
Moby-Dick Fifth Annual Read-A-Thon, Friday, July 30, 2021
Fri, Jul 30 @ 3:40 PM
Moby-Dick Fifth Annual Read-A-Thon, Friday, July 30, 2021
Fri, Jul 30 @ 3:50 PM
Moby-Dick Fifth Annual Read-A-Thon, Friday, July 30, 2021
Fri, Jul 30 @ 4:00 PM
Moby-Dick Fifth Annual Read-A-Thon, Friday, July 30, 2021
Fri, Jul 30 @ 4:10 PM
Moby-Dick Fifth Annual Read-A-Thon, Friday, July 30, 2021
Fri, Jul 30 @ 4:20 PM
Moby-Dick Fifth Annual Read-A-Thon, Friday, July 30, 2021
Fri, Jul 30 @ 4:30 PM
Moby-Dick Fifth Annual Read-A-Thon, Friday, July 30, 2021
Fri, Jul 30 @ 4:40 PM
Moby-Dick Fifth Annual Read-A-Thon, Friday, July 30, 2021
Fri, Jul 30 @ 4:50 PM
Moby-Dick Fifth Annual Read-A-Thon, Saturday, July 31, 2021
Sat, Jul 31 @ 10:00 AM
Moby-Dick Fifth Annual Read-A-Thon, Saturday, July 31, 2021
Sat, Jul 31 @ 10:10 AM
Moby-Dick Fifth Annual Read-A-Thon, Saturday, July 31, 2021
Sat, Jul 31 @ 10:20 AM
Moby-Dick Fifth Annual Read-A-Thon, Saturday, July 31, 2021
Sat, Jul 31 @ 10:30 AM
Moby-Dick Fifth Annual Read-A-Thon, Saturday, July 31, 2021
Sat, Jul 31 @ 10:40 AM
Moby-Dick Fifth Annual Read-A-Thon, Saturday, July 31, 2021
Sat, Jul 31 @ 10:50 AM
Moby-Dick Fifth Annual Read-A-Thon, Saturday, July 31, 2021
Sat, Jul 31 @ 11:00 AM
Moby-Dick Fifth Annual Read-A-Thon, Saturday, July 31, 2021
Sat, Jul 31 @ 11:10 AM
Moby-Dick Fifth Annual Read-A-Thon, Saturday, July 31, 2021
Sat, Jul 31 @ 11:20 AM
Moby-Dick Fifth Annual Read-A-Thon, Saturday, July 31, 2021
Sat, Jul 31 @ 11:30 AM
Moby-Dick Fifth Annual Read-A-Thon, Saturday, July 31, 2021
Sat, Jul 31 @ 11:40 AM
Moby-Dick Fifth Annual Read-A-Thon, Saturday, July 31, 2021
Sat, Jul 31 @ 11:50 AM
Moby-Dick Fifth Annual Read-A-Thon, Saturday, July 31, 2021
Sat, Jul 31 @ 12:00 PM
Moby-Dick Fifth Annual Read-A-Thon, Saturday, July 31, 2021
Sat, Jul 31 @ 12:10 PM
Moby-Dick Fifth Annual Read-A-Thon, Saturday, July 31, 2021
Sat, Jul 31 @ 12:20 PM
Moby-Dick Fifth Annual Read-A-Thon, Saturday, July 31, 2021
Sat, Jul 31 @ 12:30 PM
Moby-Dick Fifth Annual Read-A-Thon, Saturday, July 31, 2021
Sat, Jul 31 @ 12:40 PM
Moby-Dick Fifth Annual Read-A-Thon, Saturday, July 31, 2021
Sat, Jul 31 @ 12:50 PM
Moby-Dick Fifth Annual Read-A-Thon, Saturday, July 31, 2021
Sat, Jul 31 @ 1:00 PM
Moby-Dick Fifth Annual Read-A-Thon, Saturday, July 31, 2021
Sat, Jul 31 @ 1:10 PM
Moby-Dick Fifth Annual Read-A-Thon, Saturday, July 31, 2021
Sat, Jul 31 @ 1:20 PM
Moby-Dick Fifth Annual Read-A-Thon, Saturday, July 31, 2021
Sat, Jul 31 @ 1:30 PM
Moby-Dick Fifth Annual Read-A-Thon, Saturday, July 31, 2021
Sat, Jul 31 @ 1:40 PM
Moby-Dick Fifth Annual Read-A-Thon, Saturday, July 31, 2021
Sat, Jul 31 @ 1:50 PM
Moby-Dick Fifth Annual Read-A-Thon, Saturday, July 31, 2021
Sat, Jul 31 @ 2:00 PM
Moby-Dick Fifth Annual Read-A-Thon, Saturday, July 31, 2021
Sat, Jul 31 @ 2:10 PM
Moby-Dick Fifth Annual Read-A-Thon, Saturday, July 31, 2021
Sat, Jul 31 @ 2:20 PM
Moby-Dick Fifth Annual Read-A-Thon, Saturday, July 31, 2021
Sat, Jul 31 @ 2:30 PM
Moby-Dick Fifth Annual Read-A-Thon, Saturday, July 31, 2021
Sat, Jul 31 @ 2:40 PM
Moby-Dick Fifth Annual Read-A-Thon, Saturday, July 31, 2021
Sat, Jul 31 @ 2:50 PM
Moby-Dick Fifth Annual Read-A-Thon, Saturday, July 31, 2021
Sat, Jul 31 @ 3:00 PM
Moby-Dick Fifth Annual Read-A-Thon, Saturday, July 31, 2021
Sat, Jul 31 @ 3:10 PM
Moby-Dick Fifth Annual Read-A-Thon, Saturday, July 31, 2021
Sat, Jul 31 @ 3:20 PM
Moby-Dick Fifth Annual Read-A-Thon, Saturday, July 31, 2021
Sat, Jul 31 @ 3:30 PM
Moby-Dick Fifth Annual Read-A-Thon, Saturday, July 31, 2021
Sat, Jul 31 @ 3:40 PM
Moby-Dick Fifth Annual Read-A-Thon, Saturday, July 31, 2021
Sat, Jul 31 @ 3:50 PM
Moby-Dick Fifth Annual Read-A-Thon, Saturday, July 31, 2021
Sat, Jul 31 @ 4:00 PM
Moby-Dick Fifth Annual Read-A-Thon, Saturday, July 31, 2021
Sat, Jul 31 @ 4:10 PM
Moby-Dick Fifth Annual Read-A-Thon, Saturday, July 31, 2021
Sat, Jul 31 @ 4:20 PM
Moby-Dick Fifth Annual Read-A-Thon, Saturday, July 31, 2021
Sat, Jul 31 @ 4:30 PM
Moby-Dick Fifth Annual Read-A-Thon, Saturday, July 31, 2021
Sat, Jul 31 @ 4:40 PM
Moby-Dick Fifth Annual Read-A-Thon, Saturday, July 31, 2021
Sat, Jul 31 @ 4:50 PM
Moby-Dick Fifth Annual Read-A-Thon, Sunday, August 1, 2021
Sun, Aug 1 @ 1:00 PM
Moby-Dick Fifth Annual Read-A-Thon, Sunday, August 1, 2021
Sun, Aug 1 @ 1:10 PM
Moby-Dick Fifth Annual Read-A-Thon, Sunday, August 1, 2021
Sun, Aug 1 @ 1:20 PM
Moby-Dick Fifth Annual Read-A-Thon, Sunday, August 1, 2021
Sun, Aug 1 @ 1:30 PM
Moby-Dick Fifth Annual Read-A-Thon, Sunday, August 1, 2021
Sun, Aug 1 @ 1:40 PM
Moby-Dick Fifth Annual Read-A-Thon, Sunday, August 1, 2021
Sun, Aug 1 @ 1:50 PM
Moby-Dick Fifth Annual Read-A-Thon, Sunday, August 1, 2021
Sun, Aug 1 @ 2:00 PM
Moby-Dick Fifth Annual Read-A-Thon, Sunday, August 1, 2021
Sun, Aug 1 @ 2:10 PM
Moby-Dick Fifth Annual Read-A-Thon, Sunday, August 1, 2021
Sun, Aug 1 @ 2:20 PM
Moby-Dick Fifth Annual Read-A-Thon, Sunday, August 1, 2021
Sun, Aug 1 @ 2:30 PM
Moby-Dick Fifth Annual Read-A-Thon, Sunday, August 1, 2021
Sun, Aug 1 @ 2:40 PM
Closed
Laurence R Williams
Moby-Dick Fifth Annual Read-A-Thon, Sunday, August 1, 2021
Sun, Aug 1 @ 2:50 PM
Moby-Dick Fifth Annual Read-A-Thon, Sunday, August 1, 2021
Sun, Aug 1 @ 3:00 PM
Moby-Dick Fifth Annual Read-A-Thon, Sunday, August 1, 2021
Sun, Aug 1 @ 3:10 PM
Moby-Dick Fifth Annual Read-A-Thon, Sunday, August 1, 2021
Sun, Aug 1 @ 3:20 PM
Moby-Dick Fifth Annual Read-A-Thon, Sunday, August 1, 2021
Sun, Aug 1 @ 3:30 PM
Moby-Dick Fifth Annual Read-A-Thon, Sunday, August 1, 2021
Sun, Aug 1 @ 3:40 PM
Moby-Dick Fifth Annual Read-A-Thon, Sunday, August 1, 2021
Sun, Aug 1 @ 3:50 PM
Moby-Dick Fifth Annual Read-A-Thon, Sunday, August 1, 2021
Sun, Aug 1 @ 4:00 PM
Moby-Dick Fifth Annual Read-A-Thon, Sunday, August 1, 2021
Sun, Aug 1 @ 4:10 PM
Closed
Lisken Van Pelt Dus
Moby-Dick Fifth Annual Read-A-Thon, Sunday, August 1, 2021
Sun, Aug 1 @ 4:20 PM
Moby-Dick Fifth Annual Read-A-Thon, Sunday, August 1, 2021
Sun, Aug 1 @ 4:30 PM
Closed
veronica fernandes IP
Moby-Dick Fifth Annual Read-A-Thon, Sunday, August 1, 2021
Sun, Aug 1 @ 4:40 PM
Moby-Dick Fifth Annual Read-A-Thon, Sunday, August 1, 2021
Sun, Aug 1 @ 4:50 PM
Moby-Dick Fifth Annual Read-A-Thon, Monday, August 2, 2021
Mon, Aug 2 @ 10:00 AM
Moby-Dick Fifth Annual Read-A-Thon, Monday, August 2, 2021
Mon, Aug 2 @ 10:10 AM
Moby-Dick Fifth Annual Read-A-Thon, Monday, August 2, 2021
Mon, Aug 2 @ 10:20 AM
Moby-Dick Fifth Annual Read-A-Thon, Monday, August 2, 2021
Mon, Aug 2 @ 10:30 AM
Moby-Dick Fifth Annual Read-A-Thon, Monday, August 2, 2021
Mon, Aug 2 @ 10:40 AM
Moby-Dick Fifth Annual Read-A-Thon, Monday, August 2, 2021
Mon, Aug 2 @ 10:50 AM
Moby-Dick Fifth Annual Read-A-Thon, Monday, August 2, 2021
Mon, Aug 2 @ 11:00 AM
Moby-Dick Fifth Annual Read-A-Thon, Monday, August 2, 2021
Mon, Aug 2 @ 11:10 AM
Moby-Dick Fifth Annual Read-A-Thon, Monday, August 2, 2021
Mon, Aug 2 @ 11:20 AM
Moby-Dick Fifth Annual Read-A-Thon, Monday, August 2, 2021
Mon, Aug 2 @ 11:30 AM
Moby-Dick Fifth Annual Read-A-Thon, Monday, August 2, 2021
Mon, Aug 2 @ 11:40 AM
Moby-Dick Fifth Annual Read-A-Thon, Monday, August 2, 2021
Mon, Aug 2 @ 11:50 AM
Moby-Dick Fifth Annual Read-A-Thon, Monday, August 2, 2021
Mon, Aug 2 @ 12:00 PM
Moby-Dick Fifth Annual Read-A-Thon, Monday, August 2, 2021
Mon, Aug 2 @ 12:10 PM
Moby-Dick Fifth Annual Read-A-Thon, Monday, August 2, 2021
Mon, Aug 2 @ 12:20 PM
Moby-Dick Fifth Annual Read-A-Thon, Monday, August 2, 2021
Mon, Aug 2 @ 12:30 PM
Moby-Dick Fifth Annual Read-A-Thon, Monday, August 2, 2021
Mon, Aug 2 @ 12:40 PM
Moby-Dick Fifth Annual Read-A-Thon, Monday, August 2, 2021
Mon, Aug 2 @ 12:50 PM