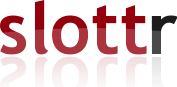 ACTION ALERT: Call Mayor Bowser on 5/20
On Thursday, May 20th, help us call Mayor Bowser every 5 to 10 minutes and ask her to end chronic homelessness.
Sign up for a time slot below! If the time slots are all taken, please call whenever you are free.
Instructions:
At your designated time on 5/20, please dial (202) 442-4755 to connect with Mayor Bowser's office. If that number does not work, try (202) 727-2643.
Use the script below as a guide, but feel free to share any personal reasons for why you are making this phone call:
"Hello, I would like to leave a message for Mayor Bowser. My name is _________, and I live in Ward ___. I am calling to urge the Mayor to invest $100 million to end chronic homelessness for 3,100 households.
COVID-19 continues to increase homelessness in DC and reminds us that our collective health necessitates safe and stable housing for all of our neighbors.
With a budget of $16.9 billion, DC can afford to end chronic homelessness. Our neighbors living without housing cannot afford to wait."
After your call, click https://ctt.ac/Wecg4 to tweet at the Mayor.
Thanks for participating! If you have any questions, please let us know at jesse.rabinowitz@miriamskitchen.org.
For more information, visit http://thewayhomedc.org
---
---
Sign me up for 9:00am
9:00 AM
Sign me up for 9:10am
9:10 AM
Sign me up for 9:15
9:15 AM
Sign me up for 9:20am
9:20 AM
Sign me up for 9:25
9:25 AM
Sign me up for 9:30am
9:30 AM
Sign me up for 9:40am
9:40 AM
Sign me up for 9:50am
9:50 AM
Sign me up for 10:00am
10:00 AM
Sign me up for 10:10am
10:10 AM
Sign me up for 10:20am
10:20 AM
Sign me up for 10:30am
10:30 AM
Sign me up for 10:40am
10:40 AM
Sign me up for 10:50am
10:50 AM
Sign me up for 10:55
10:55 AM
Sign me up for 11:00am
11:00 AM
Sign me up for 11:10am
11:10 AM
Sign me up for 11:15
11:15 AM
Sign me up for 11:20am
11:20 AM
Sign me up for 11:25
11:25 AM
Sign me up for 11:30am
11:30 AM
Sign me up for 11:35am
11:35 AM
Sign me up for 11:40am
11:40 AM
Sign me up for 11:45am
11:45 AM
Sign me up for 11:50am
11:50 AM
Sign me up for 11:55am
11:55 AM
Sign me up for 12:00pm
12:00 PM
Sign me up for 12:10pm
12:10 PM
Sign me up for 2:20pm
12:20 PM
Sign me up for 12:30pm
12:30 PM
Sign me up for 12:40pm
12:40 PM
Sign me up for 12:50pm
12:50 PM
Sign me up for 1:00pm
1:00 PM
Sign me up for 1:10pm
1:10 PM
Sign me up for 1:20pm
1:20 PM
Sign me up for 1:30pm
1:30 PM
Sign me up for 1:40pm
1:40 PM
Sign me up for 1:50pm
1:50 PM
Sign me up for 2:00pm
2:00 PM
Sign me up for 2:05pm
2:05 PM
Sign me up for 2:10pm
2:10 PM
Sign me up for 2:15pm
2:15 PM
Sign me up for 2:25pm
2:25 PM
Sign me up for 2:30pm
2:30 PM
Sign me up for 2:35pm
2:35 PM
Sign me up for 2:40pm
2:40 PM
Sign me up for 2:45pm
2:45 PM
Sign me up for 2:50pm
2:50 PM
Sign me up for 2:55pm
2:55 PM
Sign me up for 3:00pm
3:00 PM
Sign me up for 3:05 pm
3:05 PM
Sign me up for 3:10pm
3:10 PM
Sign me up for 3:15 pm
3:10 PM
Sign me up for 3:20pm
3:20 PM
Sign me up for 3:25 pm
3:25 PM
Sign me up for 3:30pm
3:30 PM
Sign me up for 3:35 pm
3:35 PM
Sign me up for 3:40pm
3:40 PM
Sign me up for 3:45 pm
3:45 PM
Sign me up for 3:50pm
3:50 PM
Sign me up for 3:55 pm
3:55 PM
Sign me up for 4:00pm
4:00 PM
Sign me up for 4:05 pm
4:05 PM
Sign me up for 4:10pm
4:10 PM
Sign me up for 4:15 pm
4:15 PM
Sign me up for 4:20pm
4:20 PM
Sign me up for 4:25 pm
4:25 PM
Sign me up for 4:30pm
4:30 PM
Sign me up for 4:35 pm
4:35 PM
Sign me up for 4:40pm
4:40 PM
Sign me up for 4:45 pm
4:45 PM
Sign me up for 4:45pm
4:45 PM
Sign me up for 4:50pm
4:50 PM
Sign me up for 4:55pm
4:55 PM
Sign me up for 5:00pm
5:00 PM