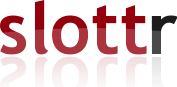 #Pray24Brum: Thy Kingdom Come
Thy Kingdom Come is an international ecumenical initiative which runs between Ascension and Pentecost, inviting Christians to pray for their families, friends and neighbours to come to know the love of Jesus. Everyone is invited to bring their own style and focus for prayer uniting with others across our city, country and world.
Here in Birmingham we are planning for 24 hours of prayer from 9am Friday 14th May to 9am Saturday 15th May and are inviting Churches, groups and individuals to commit to an hour of prayer during the 24 hours.

We invite you to sign up below to commit to praying: alone, with your household, with others (in accordance with covid restrictions): for one (or more) hours during the time. You can sign up as an individual, or as a group or church community.
Signing up is simply a commitment to pray, in whatever way works for you, knowing that in some mysterious way you will be uniting with others across the city and beyond. If you wish you can also prepare materials to invite others to join you in your hour of prayer (or part of it): perhaps offering to live-stream or sending written or video resources which we can share on the Birmingham Churches Together social media. Please let us know if you would like to do this so we can make sure we share in your prayer as effectively as possible!

You are very welcome to sign up for a slot which others have already signed up to ... the more the merrier! But also if you can, do please look out for empty slots to fill as we would love to know there are people committed to praying throughout the 24 hours, including in the early hours of the morning!
---
Pray: Thy Kingdom Come
Fri, May 14 @ 9:00 AM

Erdington Churches Together
Pray: Thy Kingdom Come
Fri, May 14 @ 10:00 AM

Suzi, Valerie Inchley, Restore staff team, Cath Horne - Sutton Coldfield Baptist Church , World Prayer Centre (Laurence Sharman)
Pray: Thy Kingdom Come
Fri, May 14 @ 11:00 AM

Sutton Park Methodist Circuit
Pray: Thy Kingdom Come
Fri, May 14 @ 12:00 PM

Jenny Cooke, Steve Bavington - ChaplaincyPlus
Pray: Thy Kingdom Come
Fri, May 14 @ 1:00 PM

Oasis Church, Birmingham, Orla Breslin, Sarah Bowen
Pray: Thy Kingdom Come
Fri, May 14 @ 2:00 PM

Birmingham Catholic Primary Partnership
Pray: Thy Kingdom Come
Fri, May 14 @ 3:00 PM

Pauline Young, Joan Rai
Pray: Thy Kingdom Come
Fri, May 14 @ 4:00 PM

Mount Zion Community- Aston, Deacon David and Catherine Fairbotham
Pray: Thy Kingdom Come
Fri, May 14 @ 5:00 PM

Scemr
Pray: Thy Kingdom Come
Fri, May 14 @ 6:00 PM

Student and Pilgrim Cross
Pray: Thy Kingdom Come
Fri, May 14 @ 7:00 PM

Connect Church UK, St John's Harborne
Pray: Thy Kingdom Come
Fri, May 14 @ 8:00 PM

HQ Cluster Church Central West, Northfield Prayer Group
Pray: Thy Kingdom Come
Fri, May 14 @ 9:00 PM

Geraldine Hughes, New Testament Church of God - Castle Vale, ChurchCentral West - Bearwood Cluster
Pray: Thy Kingdom Come
Fri, May 14 @ 10:00 PM

Chroma Church Birmingham
Pray: Thy Kingdom Come
Fri, May 14 @ 11:00 PM

Unity Prayer
Pray: Thy Kingdom Come
Sat, May 15 @ 12:00 AM

Phil Griffiths
Pray: Thy Kingdom Come
Sat, May 15 @ 1:00 AM

Mark Gannon
Pray: Thy Kingdom Come
Sat, May 15 @ 2:00 AM

Yolanda Reeves
Pray: Thy Kingdom Come
Sat, May 15 @ 3:00 AM

Maxine Kinnis
Pray: Thy Kingdom Come
Sat, May 15 @ 4:00 AM

Ruth Grant
Pray: Thy Kingdom Come
Sat, May 15 @ 5:00 AM

Kate Green
Pray: Thy Kingdom Come
Sat, May 15 @ 6:00 AM

Jackie Edmunds
Pray: Thy Kingdom Come
Sat, May 15 @ 7:00 AM

Christine Brown
Pray: Thy Kingdom Come
Sat, May 15 @ 8:00 AM

Birmingham Cathedral (St Philip's)