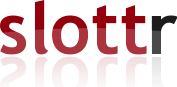 "Isabel" for GiGi's by Wellness Revolution CrossFit
Performing the workout "Isabel" [For Time: 30 Snatches @ (135#/95#)] on Saturday, April 24th during a slotted time between 11:00AM - 1:00PM.
About GiGi's Playhouse of Little Rock
--Our Mission and Purpose: To change the way the world views Down syndrome and to send a global message of acceptance for all.
--Our Vision: To see a world where individuals with Down syndrome are accepted and embraced in their families, schools and communities.
--Our Niche: We change lives through consistent delivery of free educational, therapeutic-based and career development programs for individuals with Down syndrome, their families and the community, through a replicable playhouse model.
--Our Promise: A lifetime commitment to families.
GiGi's Playhouse Little Rock opened it's doors on June 08, 2019 with an overwhelming response of over 450+ people attending the Grand Opening!
We are currently the only GiGi's Playhouse within 500 miles of Little Rock and we are proud to serve ALL of Arkansas with FREE Purposeful Programming for individuals with Down syndrome of ANY age.
Right now at GiGi's Playhouse Little Rock, we offer programming for preschoolers, school age, teenagers and adults. We're launching a 1 on 1 Literacy tutoring program for ages 4 to adulthood Fall 2020 and working toward launching GiGi's Kitchen, GiGiFIT, and much, much more!
---
The sheet does not take any results after Saturday, April 24, 2021, 1:10 PM.
"Isabel" Heats Sign-Up
Sat, Apr 24 @ 11:00 AM
"Isabel" Heats Sign-Up
Sat, Apr 24 @ 11:10 AM
"Isabel" Heats Sign-Up
Sat, Apr 24 @ 11:20 AM
"Isabel" Heats Sign-Up
Sat, Apr 24 @ 11:30 AM
"Isabel" Heats Sign-Up
Sat, Apr 24 @ 11:40 AM
"Isabel" Heats Sign-Up
Sat, Apr 24 @ 11:50 AM
"Isabel" Heats Sign-Up
Sat, Apr 24 @ 12:00 PM
Closed
Laura Cabrwra, Chris, Whitney Gorsegner
"Isabel" Heats Sign-Up
Sat, Apr 24 @ 12:10 PM
"Isabel" Heats Sign-Up
Sat, Apr 24 @ 12:20 PM
"Isabel" Heats Sign-Up
Sat, Apr 24 @ 12:30 PM
"Isabel" Heats Sign-Up
Sat, Apr 24 @ 12:40 PM
"Isabel" Heats Sign-Up
Sat, Apr 24 @ 12:50 PM