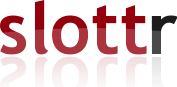 The Mix 2021 - OFFSITE Prayer Watch
The Mix 21 will be held at Athens Church (February 26-27). There will be an onsite and offsite prayer covering for this important gathering of Middle School & High School students and their leaders from churches across the greater Athens area. This year, in light of COVID, we are preparing for a significantly smaller crowd from a few less churches, but nevertheless, this is a very significant opportunity the Kingdom advancement. We are still looking for some 1500 students and leaders to participate! In light of our current reality, students are hungry and desperately need to hear the gospel message, now! That's why we want to saturate it in prayer. This year there is two options to participate in prayer for The Mix.
ONSITE...
Churches participating and ministry teams in Athens are invited to come worship and pray during any of the hours the prayer room is open (Friday 6 to 9pm, and Saturday 9am to 9pm). This will be held in the Gallery, which is the room closest to the big green open space (new Starbucks). The room is large enough to easily have 50 or more (with COVID protocols) folks wandering around praying over the poster boards with all the names of the students and leaders listed. You do not need to sign up to come in person to The Mix Prayer Watch.
OFFSITE...
If you are not able to come in person, you can still pray with us from wherever you are! Please sign up here for one or more ONE HOUR slots. Once every hour is filled, more will be opened up. You will receive a confirmation email with more information once you sign up. A prayer guide will be emailed the week of The Mix.
Thanks for praying for The Mix 2021!!!
---
The sheet does not take any results after Sunday, February 28, 2021, 2:45 PM.
The Mix 21 Pray OFFSITE - 01
Fri, Feb 26 @ 12:00 PM
The Mix 21 Pray OFFSITE - 02
Fri, Feb 26 @ 1:00 PM
The Mix 21 Pray OFFSITE - 03
Fri, Feb 26 @ 2:00 PM
The Mix 21 Pray OFFSITE - 04
Fri, Feb 26 @ 3:00 PM
The Mix 21 Pray OFFSITE - 05
Fri, Feb 26 @ 4:00 PM
The Mix 21 Pray OFFSITE - 06
Fri, Feb 26 @ 5:00 PM
The Mix 21 Pray OFFSITE - 07
Fri, Feb 26 @ 6:00 PM
The Mix 21 Pray OFFSITE - 08
Fri, Feb 26 @ 7:00 PM
The Mix 21 Pray OFFSITE - 09
Fri, Feb 26 @ 8:00 PM
The Mix 21 Pray OFFSITE - 10
Fri, Feb 26 @ 9:00 PM
The Mix 21 Pray OFFSITE - 11
Fri, Feb 26 @ 10:00 PM
The Mix 21 Pray OFFSITE - 12
Fri, Feb 26 @ 11:00 PM
The Mix 21 Pray OFFSITE - 13
Sat, Feb 27 @ 12:00 AM
The Mix 21 Pray OFFSITE - 14
Sat, Feb 27 @ 1:00 AM
The Mix 21 Pray OFFSITE - 15
Sat, Feb 27 @ 2:00 AM
The Mix 21 Pray OFFSITE - 16
Sat, Feb 27 @ 3:00 AM
The Mix 21 Pray OFFSITE - 17
Sat, Feb 27 @ 4:00 AM
The Mix 21 Pray OFFSITE - 18
Sat, Feb 27 @ 5:00 AM
The Mix 21 Pray OFFSITE - 19
Sat, Feb 27 @ 6:00 AM
The Mix 21 Pray OFFSITE - 20
Sat, Feb 27 @ 7:00 AM
The Mix 21 Pray OFFSITE - 21
Sat, Feb 27 @ 8:00 AM
The Mix 21 Pray OFFSITE - 22
Sat, Feb 27 @ 9:00 AM
The Mix 21 Pray OFFSITE - 23
Sat, Feb 27 @ 10:00 AM
The Mix 21 Pray OFFSITE - 24
Sat, Feb 27 @ 11:00 AM
The Mix 21 Pray OFFSITE - 25
Sat, Feb 27 @ 12:00 PM
The Mix 21 Pray OFFSITE - 26
Sat, Feb 27 @ 1:00 PM
The Mix 21 Pray OFFSITE - 27
Sat, Feb 27 @ 2:00 PM
The Mix 21 Pray OFFSITE - 28
Sat, Feb 27 @ 3:00 PM
The Mix 21 Pray OFFSITE - 29
Sat, Feb 27 @ 4:00 PM
The Mix 21 Pray OFFSITE - 30
Sat, Feb 27 @ 5:00 PM
The Mix 21 Pray OFFSITE - 31
Sat, Feb 27 @ 6:00 PM
The Mix 21 Pray OFFSITE - 32
Sat, Feb 27 @ 7:00 PM
The Mix 21 Pray OFFSITE - 33
Sat, Feb 27 @ 8:00 PM
The Mix 21 Pray OFFSITE - 34
Sat, Feb 27 @ 9:00 PM
The Mix 21 Pray OFFSITE - 35
Sat, Feb 27 @ 10:00 PM
The Mix 21 Pray OFFSITE - 36
Sat, Feb 27 @ 11:00 PM