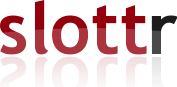 Summer 2020 Certificates - Collection Appointments
Please book an appointment time to collect your Summer 2020 certificates. To ensure the smooth running of the certificate collection period, please arrive on time for your appointment. All certificates should be collected from the main reception. Ex-students are required to bring valid photo ID when collecting. You may nominate someone to collect your certificates on your behalf, but must advise the Exams Office in advance (in writing using the form available on the exams page of the website). The nominated individual must also bring photo ID.
You will be asked to check and sign for your certificates.
All visitors must adhere to the COVID safety regulations in place on site. You must wear a face covering at all times whilst on site. Only one person will be permitted into reception at any one time. Please use the hand sanitiser on entry and exit to reception.
---
The sheet does not take any results after Tuesday, December 15, 2020, 12:00 PM.
Certificate Collection Monday 07 December - session 1
Mon, Dec 7 @ 8:00 AM
Certificate Collection Monday 07 December - session 1
Mon, Dec 7 @ 8:05 AM
Certificate Collection Monday 07 December - session 1
Mon, Dec 7 @ 8:10 AM
Certificate Collection Monday 07 December - session 1
Mon, Dec 7 @ 8:15 AM
Certificate Collection Monday 07 December - session 1
Mon, Dec 7 @ 8:20 AM
Certificate Collection Monday 07 December - session 1
Mon, Dec 7 @ 8:25 AM
Certificate Collection Monday 07 December - session 1
Mon, Dec 7 @ 8:30 AM
Certificate Collection Monday 07 December - session 1
Mon, Dec 7 @ 8:35 AM
Certificate Collection Monday 07 December - session 1
Mon, Dec 7 @ 8:40 AM
Certificate Collection Monday 07 December - session 1
Mon, Dec 7 @ 8:45 AM
Certificate Collection Monday 07 December - session 1
Mon, Dec 7 @ 8:50 AM
Certificate Collection Monday 07 December - session 1
Mon, Dec 7 @ 8:55 AM
Certificate Collection Monday 07 December - session 1
Mon, Dec 7 @ 9:00 AM
Certificate Collection Monday 07 December - session 1
Mon, Dec 7 @ 9:05 AM
Certificate Collection Monday 07 December - session 1
Mon, Dec 7 @ 9:10 AM
Certificate Collection Monday 07 December - session 1
Mon, Dec 7 @ 9:15 AM
Certificate Collection Monday 07 December - session 1
Mon, Dec 7 @ 9:20 AM
Certificate Collection Monday 07 December - session 1
Mon, Dec 7 @ 9:25 AM
Certificate Collection Monday 07 December - session 1
Mon, Dec 7 @ 9:30 AM
Certificate Collection Monday 07 December - session 1
Mon, Dec 7 @ 9:35 AM
Certificate Collection Monday 07 December - session 1
Mon, Dec 7 @ 9:40 AM
Certificate Collection Monday 07 December - session 1
Mon, Dec 7 @ 9:45 AM
Certificate Collection Monday 07 December - session 1
Mon, Dec 7 @ 9:50 AM
Certificate Collection Monday 07 December - session 1
Mon, Dec 7 @ 9:55 AM
Certificate Collection Monday 07 December - session 2
Mon, Dec 7 @ 11:30 AM
Certificate Collection Monday 07 December - session 2
Mon, Dec 7 @ 11:35 AM
Certificate Collection Monday 07 December - session 2
Mon, Dec 7 @ 11:40 AM
Certificate Collection Monday 07 December - session 2
Mon, Dec 7 @ 11:45 AM
Certificate Collection Monday 07 December - session 2
Mon, Dec 7 @ 11:50 AM
Certificate Collection Monday 07 December - session 2
Mon, Dec 7 @ 11:55 AM
Certificate Collection Monday 07 December - session 2
Mon, Dec 7 @ 12:00 PM
Certificate Collection Monday 07 December - session 2
Mon, Dec 7 @ 12:05 PM
Certificate Collection Monday 07 December - session 2
Mon, Dec 7 @ 12:10 PM
Certificate Collection Monday 07 December - session 2
Mon, Dec 7 @ 12:15 PM
Certificate Collection Monday 07 December - session 2
Mon, Dec 7 @ 12:20 PM
Certificate Collection Monday 07 December - session 2
Mon, Dec 7 @ 12:25 PM
Certificate Collection Monday 07 December - session 2
Mon, Dec 7 @ 12:30 PM
Certificate Collection Monday 07 December - session 2
Mon, Dec 7 @ 12:35 PM
Certificate Collection Monday 07 December - session 2
Mon, Dec 7 @ 12:40 PM
Certificate Collection Monday 07 December - session 2
Mon, Dec 7 @ 12:45 PM
Certificate Collection Monday 07 December - session 2
Mon, Dec 7 @ 12:50 PM
Certificate Collection Monday 07 December - session 2
Mon, Dec 7 @ 12:55 PM
Certificate Collection Monday 07 December - session 2
Mon, Dec 7 @ 1:00 PM
Certificate Collection Monday 07 December - session 2
Mon, Dec 7 @ 1:05 PM
Certificate Collection Monday 07 December - session 2
Mon, Dec 7 @ 1:10 PM
Certificate Collection Monday 07 December - session 2
Mon, Dec 7 @ 1:15 PM
Certificate Collection Monday 07 December - session 2
Mon, Dec 7 @ 1:20 PM
Certificate Collection Monday 07 December - session 2
Mon, Dec 7 @ 1:25 PM
Certificate Collection Monday 07 December - session 2
Mon, Dec 7 @ 1:30 PM
Certificate Collection Monday 07 December - session 2
Mon, Dec 7 @ 1:35 PM
Certificate Collection Monday 07 December - session 2
Mon, Dec 7 @ 1:40 PM
Certificate Collection Monday 07 December - session 2
Mon, Dec 7 @ 1:45 PM
Certificate Collection Monday 07 December - session 2
Mon, Dec 7 @ 1:50 PM
Certificate Collection Monday 07 December - session 2
Mon, Dec 7 @ 1:55 PM
Certificate Collection Monday 07 December - session 2
Mon, Dec 7 @ 2:00 PM
Certificate Collection Monday 07 December - session 2
Mon, Dec 7 @ 2:05 PM
Certificate Collection Monday 07 December - session 2
Mon, Dec 7 @ 2:10 PM
Certificate Collection Monday 07 December - session 2
Mon, Dec 7 @ 2:15 PM
Certificate Collection Monday 07 December - session 2
Mon, Dec 7 @ 2:20 PM
Certificate Collection Monday 07 December - session 2
Mon, Dec 7 @ 2:25 PM
Certificate Collection Monday 07 December - session 2
Mon, Dec 7 @ 2:30 PM
Certificate Collection Monday 07 December - session 2
Mon, Dec 7 @ 2:35 PM
Certificate Collection Monday 07 December - session 2
Mon, Dec 7 @ 2:40 PM
Certificate Collection Tuesday 08 December - session 1
Tue, Dec 8 @ 8:00 AM
Certificate Collection Tuesday 08 December - session 1
Tue, Dec 8 @ 8:05 AM
Certificate Collection Tuesday 08 December - session 1
Tue, Dec 8 @ 8:10 AM
Certificate Collection Tuesday 08 December - session 1
Tue, Dec 8 @ 8:15 AM
Certificate Collection Tuesday 08 December - session 1
Tue, Dec 8 @ 8:20 AM
Certificate Collection Tuesday 08 December - session 1
Tue, Dec 8 @ 8:25 AM
Certificate Collection Tuesday 08 December - session 1
Tue, Dec 8 @ 8:30 AM
Certificate Collection Tuesday 08 December - session 1
Tue, Dec 8 @ 8:35 AM
Certificate Collection Tuesday 08 December - session 1
Tue, Dec 8 @ 8:40 AM
Certificate Collection Tuesday 08 December - session 1
Tue, Dec 8 @ 8:45 AM
Certificate Collection Tuesday 08 December - session 1
Tue, Dec 8 @ 8:50 AM
Certificate Collection Tuesday 08 December - session 1
Tue, Dec 8 @ 8:55 AM
Certificate Collection Tuesday 08 December - session 1
Tue, Dec 8 @ 9:00 AM
Certificate Collection Tuesday 08 December - session 1
Tue, Dec 8 @ 9:05 AM
Certificate Collection Tuesday 08 December - session 1
Tue, Dec 8 @ 9:10 AM
Certificate Collection Tuesday 08 December - session 1
Tue, Dec 8 @ 9:15 AM
Certificate Collection Tuesday 08 December - session 1
Tue, Dec 8 @ 9:20 AM
Certificate Collection Tuesday 08 December - session 1
Tue, Dec 8 @ 9:25 AM
Certificate Collection Tuesday 08 December - session 1
Tue, Dec 8 @ 9:30 AM
Certificate Collection Tuesday 08 December - session 1
Tue, Dec 8 @ 9:35 AM
Certificate Collection Tuesday 08 December - session 1
Tue, Dec 8 @ 9:40 AM
Certificate Collection Tuesday 08 December - session 1
Tue, Dec 8 @ 9:45 AM
Certificate Collection Tuesday 08 December - session 1
Tue, Dec 8 @ 9:50 AM
Certificate Collection Tuesday 08 December - session 1
Tue, Dec 8 @ 9:55 AM
Certificate Collection Tuesday 08 December - session 2
Tue, Dec 8 @ 11:30 AM
Certificate Collection Tuesday 08 December - session 2
Tue, Dec 8 @ 11:35 AM
Certificate Collection Tuesday 08 December - session 2
Tue, Dec 8 @ 11:40 AM
Certificate Collection Tuesday 08 December - session 2
Tue, Dec 8 @ 11:45 AM
Certificate Collection Tuesday 08 December - session 2
Tue, Dec 8 @ 11:50 AM
Certificate Collection Tuesday 08 December - session 2
Tue, Dec 8 @ 11:55 AM
Certificate Collection Tuesday 08 December - session 2
Tue, Dec 8 @ 12:00 PM
Certificate Collection Tuesday 08 December - session 2
Tue, Dec 8 @ 12:05 PM
Certificate Collection Tuesday 08 December - session 2
Tue, Dec 8 @ 12:10 PM
Certificate Collection Tuesday 08 December - session 2
Tue, Dec 8 @ 12:15 PM
Certificate Collection Tuesday 08 December - session 2
Tue, Dec 8 @ 12:20 PM
Certificate Collection Tuesday 08 December - session 2
Tue, Dec 8 @ 12:25 PM
Certificate Collection Tuesday 08 December - session 2
Tue, Dec 8 @ 12:30 PM
Certificate Collection Tuesday 08 December - session 2
Tue, Dec 8 @ 12:35 PM
Certificate Collection Tuesday 08 December - session 2
Tue, Dec 8 @ 12:40 PM
Certificate Collection Tuesday 08 December - session 2
Tue, Dec 8 @ 12:45 PM
Certificate Collection Tuesday 08 December - session 2
Tue, Dec 8 @ 12:50 PM
Certificate Collection Tuesday 08 December - session 2
Tue, Dec 8 @ 12:55 PM
Certificate Collection Tuesday 08 December - session 2
Tue, Dec 8 @ 1:00 PM
Certificate Collection Tuesday 08 December - session 2
Tue, Dec 8 @ 1:05 PM
Certificate Collection Tuesday 08 December - session 2
Tue, Dec 8 @ 1:10 PM
Certificate Collection Tuesday 08 December - session 2
Tue, Dec 8 @ 1:15 PM
Certificate Collection Tuesday 08 December - session 2
Tue, Dec 8 @ 1:20 PM
Certificate Collection Tuesday 08 December - session 2
Tue, Dec 8 @ 1:25 PM
Certificate Collection Tuesday 08 December - session 2
Tue, Dec 8 @ 1:30 PM
Certificate Collection Tuesday 08 December - session 2
Tue, Dec 8 @ 1:35 PM
Certificate Collection Tuesday 08 December - session 2
Tue, Dec 8 @ 1:40 PM
Certificate Collection Tuesday 08 December - session 2
Tue, Dec 8 @ 1:45 PM
Certificate Collection Tuesday 08 December - session 2
Tue, Dec 8 @ 1:50 PM
Certificate Collection Tuesday 08 December - session 2
Tue, Dec 8 @ 1:55 PM
Certificate Collection Tuesday 08 December - session 2
Tue, Dec 8 @ 2:00 PM
Certificate Collection Tuesday 08 December - session 2
Tue, Dec 8 @ 2:05 PM
Certificate Collection Tuesday 08 December - session 2
Tue, Dec 8 @ 2:10 PM
Certificate Collection Tuesday 08 December - session 2
Tue, Dec 8 @ 2:15 PM
Certificate Collection Tuesday 08 December - session 2
Tue, Dec 8 @ 2:20 PM
Certificate Collection Tuesday 08 December - session 2
Tue, Dec 8 @ 2:25 PM
Certificate Collection Tuesday 08 December - session 2
Tue, Dec 8 @ 2:30 PM
Certificate Collection Tuesday 08 December - session 2
Tue, Dec 8 @ 2:35 PM
Certificate Collection Tuesday 08 December - session 2
Tue, Dec 8 @ 2:40 PM
Certificate Collection Wednesday 09 December - session 1
Wed, Dec 9 @ 8:00 AM
Certificate Collection Wednesday 09 December - session 1
Wed, Dec 9 @ 8:05 AM
Certificate Collection Wednesday 09 December - session 1
Wed, Dec 9 @ 8:10 AM
Certificate Collection Wednesday 09 December - session 1
Wed, Dec 9 @ 8:15 AM
Certificate Collection Wednesday 09 December - session 1
Wed, Dec 9 @ 8:20 AM
Certificate Collection Wednesday 09 December - session 1
Wed, Dec 9 @ 8:25 AM
Certificate Collection Wednesday 09 December - session 1
Wed, Dec 9 @ 8:30 AM
Certificate Collection Wednesday 09 December - session 1
Wed, Dec 9 @ 8:35 AM
Certificate Collection Wednesday 09 December - session 1
Wed, Dec 9 @ 8:40 AM
Certificate Collection Wednesday 09 December - session 1
Wed, Dec 9 @ 8:45 AM
Certificate Collection Wednesday 09 December - session 1
Wed, Dec 9 @ 8:50 AM
Certificate Collection Wednesday 09 December - session 1
Wed, Dec 9 @ 8:55 AM
Certificate Collection Wednesday 09 December - session 1
Wed, Dec 9 @ 9:00 AM
Certificate Collection Wednesday 09 December - session 1
Wed, Dec 9 @ 9:05 AM
Certificate Collection Wednesday 09 December - session 1
Wed, Dec 9 @ 9:10 AM
Certificate Collection Wednesday 09 December - session 1
Wed, Dec 9 @ 9:15 AM
Certificate Collection Wednesday 09 December - session 1
Wed, Dec 9 @ 9:20 AM
Certificate Collection Wednesday 09 December - session 1
Wed, Dec 9 @ 9:25 AM
Certificate Collection Wednesday 09 December - session 1
Wed, Dec 9 @ 9:30 AM
Certificate Collection Wednesday 09 December - session 1
Wed, Dec 9 @ 9:35 AM
Certificate Collection Wednesday 09 December - session 1
Wed, Dec 9 @ 9:40 AM
Certificate Collection Wednesday 09 December - session 1
Wed, Dec 9 @ 9:45 AM
Certificate Collection Wednesday 09 December - session 1
Wed, Dec 9 @ 9:50 AM
Certificate Collection Wednesday 09 December - session 1
Wed, Dec 9 @ 9:55 AM
Certificate Collection Wednesday 09 December - session 2
Wed, Dec 9 @ 11:30 AM
Certificate Collection Wednesday 09 December - session 2
Wed, Dec 9 @ 11:35 AM
Certificate Collection Wednesday 09 December - session 2
Wed, Dec 9 @ 11:40 AM
Certificate Collection Wednesday 09 December - session 2
Wed, Dec 9 @ 11:45 AM
Certificate Collection Wednesday 09 December - session 2
Wed, Dec 9 @ 11:50 AM
Certificate Collection Wednesday 09 December - session 2
Wed, Dec 9 @ 11:55 AM
Certificate Collection Wednesday 09 December - session 2
Wed, Dec 9 @ 12:00 PM
Certificate Collection Wednesday 09 December - session 2
Wed, Dec 9 @ 12:05 PM
Certificate Collection Wednesday 09 December - session 2
Wed, Dec 9 @ 12:10 PM
Certificate Collection Wednesday 09 December - session 2
Wed, Dec 9 @ 12:15 PM
Certificate Collection Wednesday 09 December - session 2
Wed, Dec 9 @ 12:20 PM
Certificate Collection Wednesday 09 December - session 2
Wed, Dec 9 @ 12:25 PM
Certificate Collection Wednesday 09 December - session 2
Wed, Dec 9 @ 12:30 PM
Certificate Collection Wednesday 09 December - session 2
Wed, Dec 9 @ 12:35 PM
Certificate Collection Wednesday 09 December - session 2
Wed, Dec 9 @ 12:40 PM
Certificate Collection Wednesday 09 December - session 2
Wed, Dec 9 @ 12:45 PM
Certificate Collection Wednesday 09 December - session 2
Wed, Dec 9 @ 12:50 PM
Certificate Collection Wednesday 09 December - session 2
Wed, Dec 9 @ 12:55 PM
Certificate Collection Wednesday 09 December - session 2
Wed, Dec 9 @ 1:00 PM
Certificate Collection Wednesday 09 December - session 2
Wed, Dec 9 @ 1:05 PM
Certificate Collection Wednesday 09 December - session 2
Wed, Dec 9 @ 1:10 PM
Certificate Collection Wednesday 09 December - session 2
Wed, Dec 9 @ 1:15 PM
Certificate Collection Wednesday 09 December - session 2
Wed, Dec 9 @ 1:20 PM
Certificate Collection Wednesday 09 December - session 2
Wed, Dec 9 @ 1:25 PM
Certificate Collection Wednesday 09 December - session 2
Wed, Dec 9 @ 1:30 PM
Certificate Collection Wednesday 09 December - session 2
Wed, Dec 9 @ 1:35 PM
Certificate Collection Wednesday 09 December - session 2
Wed, Dec 9 @ 1:40 PM
Certificate Collection Wednesday 09 December - session 2
Wed, Dec 9 @ 1:45 PM
Certificate Collection Wednesday 09 December - session 2
Wed, Dec 9 @ 1:50 PM
Certificate Collection Wednesday 09 December - session 2
Wed, Dec 9 @ 1:55 PM
Certificate Collection Wednesday 09 December - session 2
Wed, Dec 9 @ 2:00 PM
Certificate Collection Wednesday 09 December - session 2
Wed, Dec 9 @ 2:05 PM
Certificate Collection Wednesday 09 December - session 2
Wed, Dec 9 @ 2:10 PM
Certificate Collection Wednesday 09 December - session 2
Wed, Dec 9 @ 2:15 PM
Certificate Collection Wednesday 09 December - session 2
Wed, Dec 9 @ 2:20 PM
Certificate Collection Wednesday 09 December - session 2
Wed, Dec 9 @ 2:25 PM
Certificate Collection Wednesday 09 December - session 2
Wed, Dec 9 @ 2:30 PM
Certificate Collection Wednesday 09 December - session 2
Wed, Dec 9 @ 2:35 PM
Certificate Collection Wednesday 09 December - session 2
Wed, Dec 9 @ 2:40 PM
Certificate Collection Thursday 10 December - session 1
Thu, Dec 10 @ 8:00 AM
Certificate Collection Thursday 10 December - session 1
Thu, Dec 10 @ 8:05 AM
Certificate Collection Thursday 10 December - session 1
Thu, Dec 10 @ 8:10 AM
Certificate Collection Thursday 10 December - session 1
Thu, Dec 10 @ 8:15 AM
Certificate Collection Thursday 10 December - session 1
Thu, Dec 10 @ 8:20 AM
Certificate Collection Thursday 10 December - session 1
Thu, Dec 10 @ 8:25 AM
Certificate Collection Thursday 10 December - session 1
Thu, Dec 10 @ 8:30 AM
Certificate Collection Thursday 10 December - session 1
Thu, Dec 10 @ 8:35 AM
Certificate Collection Thursday 10 December - session 1
Thu, Dec 10 @ 8:40 AM
Certificate Collection Thursday 10 December - session 1
Thu, Dec 10 @ 8:45 AM
Certificate Collection Thursday 10 December - session 1
Thu, Dec 10 @ 8:50 AM
Certificate Collection Thursday 10 December - session 1
Thu, Dec 10 @ 8:55 AM
Certificate Collection Thursday 10 December - session 1
Thu, Dec 10 @ 9:00 AM
Certificate Collection Thursday 10 December - session 1
Thu, Dec 10 @ 9:05 AM
Certificate Collection Thursday 10 December - session 1
Thu, Dec 10 @ 9:10 AM
Certificate Collection Thursday 10 December - session 1
Thu, Dec 10 @ 9:15 AM
Certificate Collection Thursday 10 December - session 1
Thu, Dec 10 @ 9:20 AM
Certificate Collection Thursday 10 December - session 1
Thu, Dec 10 @ 9:25 AM
Certificate Collection Thursday 10 December - session 1
Thu, Dec 10 @ 9:30 AM
Certificate Collection Thursday 10 December - session 1
Thu, Dec 10 @ 9:35 AM
Certificate Collection Thursday 10 December - session 1
Thu, Dec 10 @ 9:40 AM
Certificate Collection Thursday 10 December - session 1
Thu, Dec 10 @ 9:45 AM
Certificate Collection Thursday 10 December - session 1
Thu, Dec 10 @ 9:50 AM
Certificate Collection Thursday 10 December - session 1
Thu, Dec 10 @ 9:55 AM
Certificate Collection Thursday 10 December - session 2
Thu, Dec 10 @ 11:30 AM
Certificate Collection Thursday 10 December - session 2
Thu, Dec 10 @ 11:35 AM
Certificate Collection Thursday 10 December - session 2
Thu, Dec 10 @ 11:40 AM
Certificate Collection Thursday 10 December - session 2
Thu, Dec 10 @ 11:45 AM
Certificate Collection Thursday 10 December - session 2
Thu, Dec 10 @ 11:50 AM
Certificate Collection Thursday 10 December - session 2
Thu, Dec 10 @ 11:55 AM
Certificate Collection Thursday 10 December - session 2
Thu, Dec 10 @ 12:00 PM
Certificate Collection Thursday 10 December - session 2
Thu, Dec 10 @ 12:05 PM
Certificate Collection Thursday 10 December - session 2
Thu, Dec 10 @ 12:10 PM
Certificate Collection Thursday 10 December - session 2
Thu, Dec 10 @ 12:15 PM
Certificate Collection Thursday 10 December - session 2
Thu, Dec 10 @ 12:20 PM
Certificate Collection Thursday 10 December - session 2
Thu, Dec 10 @ 12:25 PM
Certificate Collection Thursday 10 December - session 2
Thu, Dec 10 @ 12:30 PM
Certificate Collection Thursday 10 December - session 2
Thu, Dec 10 @ 12:35 PM
Certificate Collection Thursday 10 December - session 2
Thu, Dec 10 @ 12:40 PM
Certificate Collection Thursday 10 December - session 2
Thu, Dec 10 @ 12:45 PM
Certificate Collection Thursday 10 December - session 2
Thu, Dec 10 @ 12:50 PM
Certificate Collection Thursday 10 December - session 2
Thu, Dec 10 @ 12:55 PM
Certificate Collection Thursday 10 December - session 2
Thu, Dec 10 @ 1:00 PM
Certificate Collection Thursday 10 December - session 2
Thu, Dec 10 @ 1:05 PM
Certificate Collection Thursday 10 December - session 2
Thu, Dec 10 @ 1:10 PM
Certificate Collection Thursday 10 December - session 2
Thu, Dec 10 @ 1:15 PM
Certificate Collection Thursday 10 December - session 2
Thu, Dec 10 @ 1:20 PM
Certificate Collection Thursday 10 December - session 2
Thu, Dec 10 @ 1:25 PM
Certificate Collection Thursday 10 December - session 2
Thu, Dec 10 @ 1:30 PM
Certificate Collection Thursday 10 December - session 2
Thu, Dec 10 @ 1:35 PM
Certificate Collection Thursday 10 December - session 2
Thu, Dec 10 @ 1:40 PM
Certificate Collection Thursday 10 December - session 2
Thu, Dec 10 @ 1:45 PM
Certificate Collection Thursday 10 December - session 2
Thu, Dec 10 @ 1:50 PM
Certificate Collection Thursday 10 December - session 2
Thu, Dec 10 @ 1:55 PM
Certificate Collection Thursday 10 December - session 2
Thu, Dec 10 @ 2:00 PM
Certificate Collection Thursday 10 December - session 2
Thu, Dec 10 @ 2:05 PM
Certificate Collection Thursday 10 December - session 2
Thu, Dec 10 @ 2:10 PM
Certificate Collection Thursday 10 December - session 2
Thu, Dec 10 @ 2:15 PM
Certificate Collection Thursday 10 December - session 2
Thu, Dec 10 @ 2:20 PM
Certificate Collection Thursday 10 December - session 2
Thu, Dec 10 @ 2:25 PM
Certificate Collection Thursday 10 December - session 2
Thu, Dec 10 @ 2:30 PM
Certificate Collection Thursday 10 December - session 2
Thu, Dec 10 @ 2:35 PM
Certificate Collection Thursday 10 December - session 2
Thu, Dec 10 @ 2:40 PM
Certificate Collection Friday 11 December - session 1
Fri, Dec 11 @ 8:00 AM
Certificate Collection Friday 11 December - session 1
Fri, Dec 11 @ 8:05 AM
Certificate Collection Friday 11 December - session 1
Fri, Dec 11 @ 8:10 AM
Certificate Collection Friday 11 December - session 1
Fri, Dec 11 @ 8:15 AM
Certificate Collection Friday 11 December - session 1
Fri, Dec 11 @ 8:20 AM
Certificate Collection Friday 11 December - session 1
Fri, Dec 11 @ 8:25 AM
Certificate Collection Friday 11 December - session 1
Fri, Dec 11 @ 8:30 AM
Certificate Collection Friday 11 December - session 1
Fri, Dec 11 @ 8:35 AM
Certificate Collection Friday 11 December - session 1
Fri, Dec 11 @ 8:40 AM
Certificate Collection Friday 11 December - session 1
Fri, Dec 11 @ 8:45 AM
Certificate Collection Friday 11 December - session 1
Fri, Dec 11 @ 8:50 AM
Certificate Collection Friday 11 December - session 1
Fri, Dec 11 @ 8:55 AM
Certificate Collection Friday 11 December - session 1
Fri, Dec 11 @ 9:00 AM
Certificate Collection Friday 11 December - session 1
Fri, Dec 11 @ 9:05 AM
Certificate Collection Friday 11 December - session 1
Fri, Dec 11 @ 9:10 AM
Certificate Collection Friday 11 December - session 1
Fri, Dec 11 @ 9:15 AM
Certificate Collection Friday 11 December - session 1
Fri, Dec 11 @ 9:20 AM
Certificate Collection Friday 11 December - session 1
Fri, Dec 11 @ 9:25 AM
Certificate Collection Friday 11 December - session 1
Fri, Dec 11 @ 9:30 AM
Certificate Collection Friday 11 December - session 1
Fri, Dec 11 @ 9:35 AM
Certificate Collection Friday 11 December - session 1
Fri, Dec 11 @ 9:40 AM
Certificate Collection Friday 11 December - session 1
Fri, Dec 11 @ 9:45 AM
Certificate Collection Friday 11 December - session 1
Fri, Dec 11 @ 9:50 AM
Certificate Collection Friday 11 December - session 1
Fri, Dec 11 @ 9:55 AM
Certificate Collection Friday 11 December - session 2
Fri, Dec 11 @ 11:30 AM
Certificate Collection Friday 11 December - session 2
Fri, Dec 11 @ 11:35 AM
Certificate Collection Friday 11 December - session 2
Fri, Dec 11 @ 11:40 AM
Certificate Collection Friday 11 December - session 2
Fri, Dec 11 @ 11:45 AM
Certificate Collection Friday 11 December - session 2
Fri, Dec 11 @ 11:50 AM
Certificate Collection Friday 11 December - session 2
Fri, Dec 11 @ 11:55 AM
Certificate Collection Friday 11 December - session 2
Fri, Dec 11 @ 12:00 PM
Certificate Collection Friday 11 December - session 2
Fri, Dec 11 @ 12:05 PM
Certificate Collection Friday 11 December - session 2
Fri, Dec 11 @ 12:10 PM
Certificate Collection Friday 11 December - session 2
Fri, Dec 11 @ 12:15 PM
Certificate Collection Friday 11 December - session 2
Fri, Dec 11 @ 12:20 PM
Certificate Collection Friday 11 December - session 2
Fri, Dec 11 @ 12:25 PM
Certificate Collection Friday 11 December - session 2
Fri, Dec 11 @ 12:30 PM
Certificate Collection Friday 11 December - session 2
Fri, Dec 11 @ 12:35 PM
Certificate Collection Friday 11 December - session 2
Fri, Dec 11 @ 12:40 PM
Certificate Collection Friday 11 December - session 2
Fri, Dec 11 @ 12:45 PM
Certificate Collection Friday 11 December - session 2
Fri, Dec 11 @ 12:50 PM
Certificate Collection Friday 11 December - session 2
Fri, Dec 11 @ 12:55 PM
Certificate Collection Friday 11 December - session 2
Fri, Dec 11 @ 1:00 PM
Certificate Collection Friday 11 December - session 2
Fri, Dec 11 @ 1:05 PM
Certificate Collection Friday 11 December - session 2
Fri, Dec 11 @ 1:10 PM
Certificate Collection Friday 11 December - session 2
Fri, Dec 11 @ 1:15 PM
Certificate Collection Friday 11 December - session 2
Fri, Dec 11 @ 1:20 PM
Certificate Collection Friday 11 December - session 2
Fri, Dec 11 @ 1:25 PM
Certificate Collection Friday 11 December - session 2
Fri, Dec 11 @ 1:30 PM
Certificate Collection Friday 11 December - session 2
Fri, Dec 11 @ 1:35 PM
Certificate Collection Friday 11 December - session 2
Fri, Dec 11 @ 1:40 PM
Certificate Collection Friday 11 December - session 2
Fri, Dec 11 @ 1:45 PM
Certificate Collection Friday 11 December - session 2
Fri, Dec 11 @ 1:50 PM
Certificate Collection Friday 11 December - session 2
Fri, Dec 11 @ 1:55 PM
Certificate Collection Friday 11 December - session 2
Fri, Dec 11 @ 2:00 PM
Certificate Collection Friday 11 December - session 2
Fri, Dec 11 @ 2:05 PM
Certificate Collection Friday 11 December - session 2
Fri, Dec 11 @ 2:10 PM
Certificate Collection Friday 11 December - session 2
Fri, Dec 11 @ 2:15 PM
Certificate Collection Friday 11 December - session 2
Fri, Dec 11 @ 2:20 PM
Certificate Collection Friday 11 December - session 2
Fri, Dec 11 @ 2:25 PM
Certificate Collection Friday 11 December - session 2
Fri, Dec 11 @ 2:30 PM
Certificate Collection Friday 11 December - session 2
Fri, Dec 11 @ 2:35 PM
Certificate Collection Friday 11 December - session 2
Fri, Dec 11 @ 2:40 PM
Certificate Collection Monday 14 December - session 1
Mon, Dec 14 @ 8:00 AM
Certificate Collection Monday 14 December - session 1
Mon, Dec 14 @ 8:05 AM
Certificate Collection Monday 14 December - session 1
Mon, Dec 14 @ 8:10 AM
Certificate Collection Monday 14 December - session 1
Mon, Dec 14 @ 8:15 AM
Certificate Collection Monday 14 December - session 1
Mon, Dec 14 @ 8:20 AM
Certificate Collection Monday 14 December - session 1
Mon, Dec 14 @ 8:25 AM
Certificate Collection Monday 14 December - session 1
Mon, Dec 14 @ 8:30 AM
Certificate Collection Monday 14 December - session 1
Mon, Dec 14 @ 8:35 AM
Certificate Collection Monday 14 December - session 1
Mon, Dec 14 @ 8:40 AM
Certificate Collection Monday 14 December - session 1
Mon, Dec 14 @ 8:45 AM
Certificate Collection Monday 14 December - session 1
Mon, Dec 14 @ 8:50 AM
Certificate Collection Monday 14 December - session 1
Mon, Dec 14 @ 8:55 AM
Certificate Collection Monday 14 December - session 1
Mon, Dec 14 @ 9:00 AM
Certificate Collection Monday 14 December - session 1
Mon, Dec 14 @ 9:05 AM
Certificate Collection Monday 14 December - session 1
Mon, Dec 14 @ 9:10 AM
Certificate Collection Monday 14 December - session 1
Mon, Dec 14 @ 9:15 AM
Certificate Collection Monday 14 December - session 1
Mon, Dec 14 @ 9:20 AM
Certificate Collection Monday 14 December - session 1
Mon, Dec 14 @ 9:25 AM
Certificate Collection Monday 14 December - session 1
Mon, Dec 14 @ 9:30 AM
Certificate Collection Monday 14 December - session 1
Mon, Dec 14 @ 9:35 AM
Certificate Collection Monday 14 December - session 1
Mon, Dec 14 @ 9:40 AM
Certificate Collection Monday 14 December - session 1
Mon, Dec 14 @ 9:45 AM
Certificate Collection Monday 14 December - session 1
Mon, Dec 14 @ 9:50 AM
Certificate Collection Monday 14 December - session 1
Mon, Dec 14 @ 9:55 AM
Certificate Collection Monday 14 December - session 2
Mon, Dec 14 @ 11:30 AM
Certificate Collection Monday 14 December - session 2
Mon, Dec 14 @ 11:35 AM
Certificate Collection Monday 14 December - session 2
Mon, Dec 14 @ 11:40 AM
Certificate Collection Monday 14 December - session 2
Mon, Dec 14 @ 11:45 AM
Certificate Collection Monday 14 December - session 2
Mon, Dec 14 @ 11:50 AM
Certificate Collection Monday 14 December - session 2
Mon, Dec 14 @ 11:55 AM
Certificate Collection Monday 14 December - session 2
Mon, Dec 14 @ 12:00 PM
Certificate Collection Monday 14 December - session 2
Mon, Dec 14 @ 12:05 PM
Certificate Collection Monday 14 December - session 2
Mon, Dec 14 @ 12:10 PM
Certificate Collection Monday 14 December - session 2
Mon, Dec 14 @ 12:15 PM
Certificate Collection Monday 14 December - session 2
Mon, Dec 14 @ 12:20 PM
Certificate Collection Monday 14 December - session 2
Mon, Dec 14 @ 12:25 PM
Certificate Collection Monday 14 December - session 2
Mon, Dec 14 @ 12:30 PM
Certificate Collection Monday 14 December - session 2
Mon, Dec 14 @ 12:35 PM
Certificate Collection Monday 14 December - session 2
Mon, Dec 14 @ 12:40 PM
Certificate Collection Monday 14 December - session 2
Mon, Dec 14 @ 12:45 PM
Certificate Collection Monday 14 December - session 2
Mon, Dec 14 @ 12:50 PM
Certificate Collection Monday 14 December - session 2
Mon, Dec 14 @ 12:55 PM
Certificate Collection Monday 14 December - session 2
Mon, Dec 14 @ 1:00 PM
Certificate Collection Monday 14 December - session 2
Mon, Dec 14 @ 1:05 PM
Certificate Collection Monday 14 December - session 2
Mon, Dec 14 @ 1:10 PM
Certificate Collection Monday 14 December - session 2
Mon, Dec 14 @ 1:15 PM
Certificate Collection Monday 14 December - session 2
Mon, Dec 14 @ 1:20 PM
Certificate Collection Monday 14 December - session 2
Mon, Dec 14 @ 1:25 PM
Certificate Collection Monday 14 December - session 2
Mon, Dec 14 @ 1:30 PM
Certificate Collection Monday 14 December - session 2
Mon, Dec 14 @ 1:35 PM
Certificate Collection Monday 14 December - session 2
Mon, Dec 14 @ 1:40 PM
Certificate Collection Monday 14 December - session 2
Mon, Dec 14 @ 1:45 PM
Certificate Collection Monday 14 December - session 2
Mon, Dec 14 @ 1:50 PM
Certificate Collection Monday 14 December - session 2
Mon, Dec 14 @ 1:55 PM
Certificate Collection Monday 14 December - session 2
Mon, Dec 14 @ 2:00 PM
Certificate Collection Monday 14 December - session 2
Mon, Dec 14 @ 2:05 PM
Certificate Collection Monday 14 December - session 2
Mon, Dec 14 @ 2:10 PM
Certificate Collection Monday 14 December - session 2
Mon, Dec 14 @ 2:15 PM
Certificate Collection Monday 14 December - session 2
Mon, Dec 14 @ 2:20 PM
Certificate Collection Monday 14 December - session 2
Mon, Dec 14 @ 2:25 PM
Certificate Collection Monday 14 December - session 2
Mon, Dec 14 @ 2:30 PM
Certificate Collection Monday 14 December - session 2
Mon, Dec 14 @ 2:35 PM
Certificate Collection Monday 14 December - session 2
Mon, Dec 14 @ 2:40 PM
Certificate Collection Tuesday 15 December - session 1
Tue, Dec 15 @ 8:00 AM
Certificate Collection Tuesday 15 December - session 1
Tue, Dec 15 @ 8:05 AM
Certificate Collection Tuesday 15 December - session 1
Tue, Dec 15 @ 8:10 AM
Certificate Collection Tuesday 15 December - session 1
Tue, Dec 15 @ 8:15 AM
Certificate Collection Tuesday 15 December - session 1
Tue, Dec 15 @ 8:20 AM
Certificate Collection Tuesday 15 December - session 1
Tue, Dec 15 @ 8:25 AM
Certificate Collection Tuesday 15 December - session 1
Tue, Dec 15 @ 8:30 AM
Certificate Collection Tuesday 15 December - session 1
Tue, Dec 15 @ 8:35 AM
Certificate Collection Tuesday 15 December - session 1
Tue, Dec 15 @ 8:40 AM
Certificate Collection Tuesday 15 December - session 1
Tue, Dec 15 @ 8:45 AM
Certificate Collection Tuesday 15 December - session 1
Tue, Dec 15 @ 8:50 AM
Certificate Collection Tuesday 15 December - session 1
Tue, Dec 15 @ 8:55 AM
Certificate Collection Tuesday 15 December - session 1
Tue, Dec 15 @ 9:00 AM
Certificate Collection Tuesday 15 December - session 1
Tue, Dec 15 @ 9:05 AM
Certificate Collection Tuesday 15 December - session 1
Tue, Dec 15 @ 9:10 AM
Certificate Collection Tuesday 15 December - session 1
Tue, Dec 15 @ 9:15 AM
Certificate Collection Tuesday 15 December - session 1
Tue, Dec 15 @ 9:20 AM
Certificate Collection Tuesday 15 December - session 1
Tue, Dec 15 @ 9:25 AM
Certificate Collection Tuesday 15 December - session 1
Tue, Dec 15 @ 9:30 AM
Certificate Collection Tuesday 15 December - session 1
Tue, Dec 15 @ 9:35 AM
Certificate Collection Tuesday 15 December - session 1
Tue, Dec 15 @ 9:40 AM
Certificate Collection Tuesday 15 December - session 1
Tue, Dec 15 @ 9:45 AM
Certificate Collection Tuesday 15 December - session 1
Tue, Dec 15 @ 9:50 AM
Certificate Collection Tuesday 15 December - session 1
Tue, Dec 15 @ 9:55 AM
Certificate Collection Tuesday 15 December - session 2
Tue, Dec 15 @ 11:30 AM
Certificate Collection Tuesday 15 December - session 2
Tue, Dec 15 @ 11:35 AM
Certificate Collection Tuesday 15 December - session 2
Tue, Dec 15 @ 11:40 AM
Certificate Collection Tuesday 15 December - session 2
Tue, Dec 15 @ 11:45 AM
Certificate Collection Tuesday 15 December - session 2
Tue, Dec 15 @ 11:50 AM
Certificate Collection Tuesday 15 December - session 2
Tue, Dec 15 @ 11:55 AM
Certificate Collection Tuesday 15 December - session 2
Tue, Dec 15 @ 12:00 PM
Certificate Collection Tuesday 15 December - session 2
Tue, Dec 15 @ 12:05 PM
Certificate Collection Tuesday 15 December - session 2
Tue, Dec 15 @ 12:10 PM
Certificate Collection Tuesday 15 December - session 2
Tue, Dec 15 @ 12:15 PM
Certificate Collection Tuesday 15 December - session 2
Tue, Dec 15 @ 12:20 PM
Certificate Collection Tuesday 15 December - session 2
Tue, Dec 15 @ 12:25 PM
Certificate Collection Tuesday 15 December - session 2
Tue, Dec 15 @ 12:30 PM
Certificate Collection Tuesday 15 December - session 2
Tue, Dec 15 @ 12:35 PM
Certificate Collection Tuesday 15 December - session 2
Tue, Dec 15 @ 12:40 PM
Certificate Collection Tuesday 15 December - session 2
Tue, Dec 15 @ 12:45 PM
Certificate Collection Tuesday 15 December - session 2
Tue, Dec 15 @ 12:50 PM
Certificate Collection Tuesday 15 December - session 2
Tue, Dec 15 @ 12:55 PM
Certificate Collection Tuesday 15 December - session 2
Tue, Dec 15 @ 1:00 PM
Certificate Collection Tuesday 15 December - session 2
Tue, Dec 15 @ 1:05 PM
Certificate Collection Tuesday 15 December - session 2
Tue, Dec 15 @ 1:10 PM
Certificate Collection Tuesday 15 December - session 2
Tue, Dec 15 @ 1:15 PM
Certificate Collection Tuesday 15 December - session 2
Tue, Dec 15 @ 1:20 PM
Certificate Collection Tuesday 15 December - session 2
Tue, Dec 15 @ 1:25 PM
Certificate Collection Tuesday 15 December - session 2
Tue, Dec 15 @ 1:30 PM
Certificate Collection Tuesday 15 December - session 2
Tue, Dec 15 @ 1:35 PM
Certificate Collection Tuesday 15 December - session 2
Tue, Dec 15 @ 1:40 PM
Certificate Collection Tuesday 15 December - session 2
Tue, Dec 15 @ 1:45 PM
Certificate Collection Tuesday 15 December - session 2
Tue, Dec 15 @ 1:50 PM
Certificate Collection Tuesday 15 December - session 2
Tue, Dec 15 @ 1:55 PM
Certificate Collection Tuesday 15 December - session 2
Tue, Dec 15 @ 2:00 PM
Certificate Collection Tuesday 15 December - session 2
Tue, Dec 15 @ 2:05 PM
Certificate Collection Tuesday 15 December - session 2
Tue, Dec 15 @ 2:10 PM
Certificate Collection Tuesday 15 December - session 2
Tue, Dec 15 @ 2:15 PM
Certificate Collection Tuesday 15 December - session 2
Tue, Dec 15 @ 2:20 PM
Certificate Collection Tuesday 15 December - session 2
Tue, Dec 15 @ 2:25 PM
Certificate Collection Tuesday 15 December - session 2
Tue, Dec 15 @ 2:30 PM
Certificate Collection Tuesday 15 December - session 2
Tue, Dec 15 @ 2:35 PM
Certificate Collection Tuesday 15 December - session 2
Tue, Dec 15 @ 2:40 PM
Certificate Collection Wednesday 16 December - session 1
Wed, Dec 16 @ 8:00 AM
Certificate Collection Wednesday 16 December - session 1
Wed, Dec 16 @ 8:05 AM
Certificate Collection Wednesday 16 December - session 1
Wed, Dec 16 @ 8:10 AM
Certificate Collection Wednesday 16 December - session 1
Wed, Dec 16 @ 8:15 AM
Certificate Collection Wednesday 16 December - session 1
Wed, Dec 16 @ 8:20 AM
Certificate Collection Wednesday 16 December - session 1
Wed, Dec 16 @ 8:25 AM
Certificate Collection Wednesday 16 December - session 1
Wed, Dec 16 @ 8:30 AM
Certificate Collection Wednesday 16 December - session 1
Wed, Dec 16 @ 8:35 AM
Certificate Collection Wednesday 16 December - session 1
Wed, Dec 16 @ 8:40 AM
Certificate Collection Wednesday 16 December - session 1
Wed, Dec 16 @ 8:45 AM
Certificate Collection Wednesday 16 December - session 1
Wed, Dec 16 @ 8:50 AM
Certificate Collection Wednesday 16 December - session 1
Wed, Dec 16 @ 8:55 AM
Certificate Collection Wednesday 16 December - session 1
Wed, Dec 16 @ 9:00 AM
Certificate Collection Wednesday 16 December - session 1
Wed, Dec 16 @ 9:05 AM
Certificate Collection Wednesday 16 December - session 1
Wed, Dec 16 @ 9:10 AM
Certificate Collection Wednesday 16 December - session 1
Wed, Dec 16 @ 9:15 AM
Certificate Collection Wednesday 16 December - session 1
Wed, Dec 16 @ 9:20 AM
Certificate Collection Wednesday 16 December - session 1
Wed, Dec 16 @ 9:25 AM
Certificate Collection Wednesday 16 December - session 1
Wed, Dec 16 @ 9:30 AM
Certificate Collection Wednesday 16 December - session 1
Wed, Dec 16 @ 9:35 AM
Certificate Collection Wednesday 16 December - session 1
Wed, Dec 16 @ 9:40 AM
Certificate Collection Wednesday 16 December - session 1
Wed, Dec 16 @ 9:45 AM
Certificate Collection Wednesday 16 December - session 1
Wed, Dec 16 @ 9:50 AM
Certificate Collection Wednesday 16 December - session 1
Wed, Dec 16 @ 9:55 AM