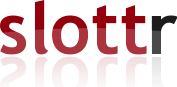 AUDITIONS - GRADS production of The Comedy of Errors
What would Shakepeare's comedies have looked like if he was a Monty Python fan?
Come and join GRADS production of The Comedy of Errors to be performed in the New Fortune Theatre in late February/early March 2020. Audtions will be held in the Bradley Studio on Saturday 7th November and the New Fortune Theater on Sunday 8th November and Monday 9th November.
Synopsis
The Comedy of Errors is one of Shakespeare's early plays, it is also his shortest. It is one of his most farcical comedies containing slapstick humour, mistaken identity, puns and word play.
The Comedy of Errors is set in the Greek city of Ephesus and tells the story of two sets of identical twins who were accidentally separated at birth.
Antipholus of Syracuse and his servant, Dromio of Syracuse, arrive in Ephesus, which is also the home of their twin brothers, Antipholus of Ephesus and his servant, Dromio of Ephesus. When the Syracusans encounter the friends and families of their twins, a series of wild mishaps based on mistaken identities lead to wrongful beatings, a near seduction, the arrest of Antipholus of Ephesus, and false accusations of infidelity, theft, madness, and demonic possession.
Cast of Characters
• Solina – Duchess of Ephesus
• Egeon – A merchant of Syracuse – father of the Antipholus twins
• Emilia – Antipholus' lost mother – wife to Egeon
• Antipholus of Ephesus and Antipholus of Syracuse – twin brothers, sons of Egeon and Emilia
• Dromio of Ephesus and Dromio of Syracuse – twin brothers, bondmen, each serving his respective Antipholus
• Adriana – wife of Antipholus of Ephesus
• Luciana – Adriana's sister
• Nell/Luce – kitchen wench/maid to Adriana
• Balthazar – a merchant
• Angelo – a Goldsmith
• Courtesan
• First merchant – friend to Antipholus of Syracuse
• Second merchant – to whom Angelo is in debt
• Doctor Pinch – a conjuring schoolmaster
• Gaoler, Headsman, Officers, and other Attendants
I see the Dromios as genderless so anyone may audition for these (they do have the lion's share of the laughs in the play).
AUDITIONS:
Saturday 7th November 2020
Audition Venue: The Bradley Studio, behind the Octagon Theatre, University of Western Australia
Sunday 8th November 2020 and Monday 9th November 2020
Audition venue: The New Fortune Theatre, Arts Building University of Western Australia.
Please prepare the following:
A Shakespeare monologue from your repertoire. It can be anything but you'll need to deliver it fast AND make it funny at the same time.
OR
A prepared reading of one of the following:
Antipholus' speech (male)
Adriana's speech (female)
Dromio's scene (non-gender)
If you would like to download these speeches please cut and paste the following link :
https://www.dropbox.com/sh/c1uijao2jhc6zfx/AABKaVreKj8tnxPlj4WEqWFHa?dl=0
Depending on availability rehearsals will be on Monday and Wednesday evenings, and Saturday afternoons, commencing on Monday 30 November. Sundays may be added in the February 2020 due to a shorter rehearsal period than normal.
If you have any questions please contact the Director at dcotgreave@iinet.net.au
This is unpaid community theatre
About the Author
A guy named William Shakespeare, you may have heard of him.
About the Director
David Cotgreave is a versatile professional of the highest calibre boasting a career spanning thirty years across every artform. Born in Cheshire in the UK and raised in Victoria and Western Australia, David's passion for the arts lead him to study every aspect of his craft and his industry with a Diploma of Performing Arts – Theatre (WAAPA), Graduate Diploma of Performing Arts – Arts Management (WAAPA) and Bachelor of Arts – English: Theatre and Film (Curtin University).
David is a very experienced performer having created over sixty-two roles. Highlights have been Alfieri (A View from the Bridge), Malcolm (Macbeth) and Bassario (Merchant of Venice) for GRADS, Jake (Jake's Women) for the Old Mill Theatre, Uncle Louis (Lost in Yonkers) for Playlovers, Presley Stray (The Pitchfork Disney) for The Gordian Theatre Company, Tom Hackford (The Accrington Pals) @ WAAPA and Derek (Derek) for the Hayman Theatre Company. David has also received two performance awards, best actor in a play (Lost in Yonkers) and best actor in a short film (The Pacifist).
David's passion extends to all aspects of his arts and events career having been the Production Manager at the highest level in the Arts industry. His credits include; the Sydney Theatre Company; WA Academy of Performing Arts; the Sydney 2000 Olympic Games; Festival of Perth and the West Australian Symphony Orchestra. In addition, David is also highly skilled Sport Producer, creating thrilling audience experiences for three Olympic Games (Sydney, Beijing and London), Pan American Games 2015, Melbourne Commonwealth Games 2006, the Asian Games 2006; Goodwill Games 2001 and many other sporting events.
The Comedy of Errors will be David's directorial debut with Shakespeare.
---
Audition Time
Sat, Nov 7 @ 1:00 PM
Rosie Moana Pickett
Audition Time
Sat, Nov 7 @ 1:15 PM
Julie Holmshaw
Audition Time
Sat, Nov 7 @ 1:30 PM
OJ Voerhuis
Audition Time
Sat, Nov 7 @ 1:45 PM
William Everett-Knight
Audition Time
Sat, Nov 7 @ 2:00 PM
Kaitlin Okely
Audition Time
Sat, Nov 7 @ 2:15 PM
Sarah-Susanne Jackson
Audition Time
Sat, Nov 7 @ 2:30 PM
Audition Time
Sat, Nov 7 @ 2:45 PM
Audition Time
Sat, Nov 7 @ 3:00 PM
Tarryn McGrath
Audition Time
Sat, Nov 7 @ 3:15 PM
Audition Time
Sat, Nov 7 @ 3:30 PM
Audition Time
Sat, Nov 7 @ 3:45 PM
Audition Time
Sat, Nov 7 @ 4:00 PM
Adam Blackheart
Audition Time
Sat, Nov 7 @ 4:15 PM
Ron Arthurs
Audition Time
Sat, Nov 7 @ 4:30 PM
Riti Smith
Audition Time
Sat, Nov 7 @ 4:45 PM
Nichola Renton