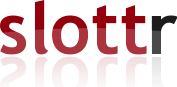 The Return - Athens (at Cornerstone)
We are desperate! Without a move of God in our nation, it really doesn't matter how the elections go in November. Our nation is being torn apart by racial division, fear, a pandemic and a fight between right and wrong, light and darkness. The government is not going to save us, but God can!!! Please join us this month as we intentionally press into God on behalf of our city and nation! We are calling all believers to pray, to fast, to humble themselves and repent. We are asking God for a grace to do these things.
The Return is a 12 hour gathering in Washington DC, on Saturday, September 26, that is going to be simulcast around our nation. They are expecting tens of thousands to gather on the National Mall for a day of fasting, humility, prayer and repentance. It starts at 9am and concludes at 9pm. We will be participating here in Athens, via simulcast.
We will be gathering at Cornerstone's Prayer Center (4680 Lexington Road, Athens 30605). You'll need to register as space is limited (because of Covid restrictions, only 30 people allowed in the room at any given time). Sign up for 1 to 12 hours.
Please note, we have no expectation that everyone joins in for the whole thing. Though you definitely may! Seek the Lord as to how much He wants you there. If/once Cornerstone fills up, we hope to open up another venue. Masks and social distancing is requested of all who attend.
You can also sign up and host it in your home with family and friends. For more information on the event itself, and/or to register to host a group in your home please check out https://thereturn.org/.
---
The sheet does not take any results after Sunday, September 27, 2020, 2:00 PM.
The Return Athens Gathering Slot 01
Sat, Sep 26 @ 9:00 AM
Closed
Helen Zeagler, Sharla Eley, Shellie Smith, Emily Helton, Angel Davis, Steve Smith
The Return Athens Gathering Slot 02
Sat, Sep 26 @ 10:00 AM
Closed
Leigh Renn, Jeff Renn, Helen Zeagler, Sharla Eley, Steve Smith, Shellie Smith, Emily Helton, Kelsey Parham, Angel Davis
The Return Athens Gathering Slot 03
Sat, Sep 26 @ 11:00 AM
Closed
Ed & Pat McConnell, hzeagler@gmail.com, Sharla Eley, Teri J Fearon, Debbie Melnik, carla hammett, Leigh Renn, Jeff Renn, Steve Smith, Shellie Smith, Emily Helton, Angel Davis
The Return Athens Gathering Slot 04
Sat, Sep 26 @ 12:00 PM
Closed
Sharla Eley, Steve Smith, Shellie Smith, Emily Helton, Cindy L Schulman
The Return Athens Gathering Slot 05
Sat, Sep 26 @ 1:00 PM
Closed
Sharla Eley, Christina Morris, Steve Smith, Shellie Smith, Emily Helton, Cindy L Schulman, Brittany Gokalp
The Return Athens Gathering Slot 06
Sat, Sep 26 @ 2:00 PM
Closed
Sharla Eley, Steve Smith, Shellie Smith, Cindy L Schulman
The Return Athens Gathering Slot 07
Sat, Sep 26 @ 3:00 PM
Closed
Sharla Eley, Steve Smith, Shellie Smith, Cindy L Schulman
The Return Athens Gathering Slot 08
Sat, Sep 26 @ 4:00 PM
Closed
Sharla Eley, Steve Smith, Shellie Smith, Cindy L Schulman
The Return Athens Gathering Slot 09
Sat, Sep 26 @ 5:00 PM
Closed
Sharla Eley, Steve Smith, Shellie Smith, Debbie Jones
The Return Athens Gathering Slot 10
Sat, Sep 26 @ 6:00 PM
Closed
Sharla Eley, Berny Schulman, Steve Smith, Shellie Smith
The Return Athens Gathering Slot 11
Sat, Sep 26 @ 7:00 PM
Closed
Sharla Eley, Berny Schulman, Steve Smith, Shellie Smith
The Return Athens Gathering Slot 12
Sat, Sep 26 @ 8:00 PM
Closed
Sharla Eley, Berny Schulman, Steve Smith, Shellie Smith