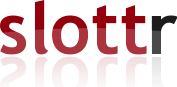 Back to School Prayer Vigil 2020
This has been a crazy season, facing many things we've never faced before. As such we will be having our annual Back to School Prayer Vigil (Friday, July 31 through Saturday, August 1 / 6pm to 6pm at the UGA Wesley Prayer Chapel), but not quite as usual! Prayer is definitely needed, now more than ever! At this point, each team that signs up for their ONE HOUR slot will be the only ones allowed to come during that hour (except for the prayer assistants who will be running the prayer room). In other words, each team can control how many people are in the room and adhere to the social distancing protocols. Each team will be asked to bring their own pens and highlighters to mark up the prayer posters that will be all around the room. We will be praying for all kids going back to school from k through college. A prayer guide will be available (via Athens Prayer Network website). Once you sign up for your slot, please begin to promote it amongst your praying people and parents who would want to come and pray for their children. If there are open slots (that is, where no one signs up for them) these will be open for individuals to come and pray. The schedule will be posted on Facebook and the APN website.
---
The sheet does not take any results after Sunday, August 2, 2020, 12:10 PM.
Back to School Prayer Vigil Slot 01
Fri, Jul 31 @ 6:00 PM
Closed
The Awakening (Travis Gay)
Back to School Prayer Vigil Slot 02
Fri, Jul 31 @ 7:00 PM
Closed
Faith Presbyterian Church (Steven Brooks)
Back to School Prayer Vigil Slot 03
Fri, Jul 31 @ 8:00 PM
Closed
Prince Avenue Baptist (Joe Campbell)
Back to School Prayer Vigil Slot 04
Fri, Jul 31 @ 9:00 PM
Back to School Prayer Vigil Slot 05
Fri, Jul 31 @ 10:00 PM
Closed
Grace Fellowship (Dave Ham)
Back to School Prayer Vigil Slot 06
Fri, Jul 31 @ 11:00 PM
Back to School Prayer Vigil Slot 07
Sat, Aug 1 @ 12:00 AM
Closed
BCM (Jerry Johnson)
Back to School Prayer Vigil Slot 08
Sat, Aug 1 @ 1:00 AM
Closed
UGA Wesley (Dustin Sosebee)
Back to School Prayer Vigil Slot 09
Sat, Aug 1 @ 2:00 AM
Closed
UGA Wesley (Dustin Sosebee)
Back to School Prayer Vigil Slot 10
Sat, Aug 1 @ 3:00 AM
Back to School Prayer Vigil Slot 11
Sat, Aug 1 @ 4:00 AM
Closed
FRVR FREE (Adam Kersh)
Back to School Prayer Vigil Slot 12
Sat, Aug 1 @ 5:00 AM
Back to School Prayer Vigil Slot 13
Sat, Aug 1 @ 6:00 AM
Closed
Upper Room (Doug & Carolyn Griffin)
Back to School Prayer Vigil Slot 14
Sat, Aug 1 @ 7:00 AM
Closed
Phoenix Community (Nate Platto & Steven Link)
Back to School Prayer Vigil Slot 15
Sat, Aug 1 @ 8:00 AM
Closed
Grace Athens (Jay Buskirk)
Back to School Prayer Vigil Slot 16
Sat, Aug 1 @ 9:00 AM
Closed
ReCreation Church (Pastors Bryan & Shannon Horne)
Back to School Prayer Vigil Slot 17
Sat, Aug 1 @ 10:00 AM
Closed
Westminster Christian Academy (Sharla Eley)
Back to School Prayer Vigil Slot 18
Sat, Aug 1 @ 11:00 AM
Closed
Classic City Church (Elizabeth Rogers)
Back to School Prayer Vigil Slot 19
Sat, Aug 1 @ 12:00 PM
Closed
Nations Church (Sharla Eley)
Back to School Prayer Vigil Slot 20
Sat, Aug 1 @ 1:00 PM
Closed
Cornerstone Church (Robert Sheppard)
Back to School Prayer Vigil Slot 21
Sat, Aug 1 @ 2:00 PM
Closed
Athens Church (Josh Bayne)
Back to School Prayer Vigil Slot 22
Sat, Aug 1 @ 3:00 PM
Closed
Calvary Bible (Aaron W Cavin)
Back to School Prayer Vigil Slot 23
Sat, Aug 1 @ 4:00 PM
Closed
Beech Haven Baptist (John Walker)
Back to School Prayer Vigil Slot 24
Sat, Aug 1 @ 5:00 PM
Closed
Athens Prayer Network (Kendall Crawford)