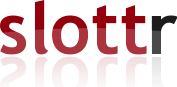 A People's Roundtable to End Homelessness
JOIN THE WAY HOME CAMPAIGN ON JUNE 22 FOR A PEOPLE'S BUDGET ROUNDTABLE TO END HOMELESSNESS!
We need you to raise your voice to tell the DC Council that investing in housing is investing in health, and more must be done to end homelessness this budget season. Due to COVID-19, we are taking our advocacy online and will be hosting an online roundtable to ensure that the DC Council hears from people with lived experience of homelessness and all people who believe that DC can and must end homelessness. Sign up for your spot to speak below!
Additional details:
While this is not an official roundtable or hearing, we will be recording the session and accepting written remarks and hope to have your testimony submitted to the public record.
Each participant will be given 3 minutes to speak. Please sign up for a time block below. *Please note that these times are estimates. * You will be able to join this session either via zoom or by telephone. If you are unable to join us, but would like to submit written remarks, please email them to jesse.rabinowitz@miriamskitchen.org By signing up, you consent to having your remarks recorded and used by The Way Home Campaign.
Some things your testimony might focus on are:

-Why you think DC should end homelessness
-How housing has impacted your life
-The importance of creating more low-income housing
-The connection between ending homelessness and racial equity
-Ways that DC's budget can be used as a tool for housing justice
If you need any assistance signing up, please email jesse.rabinowitz@miriamskitchen.org or by calling 202.656.8447
---
I'd like to testify between 3:00-3:30 (note, all times are estimates)
Kimberly Perry, JUANITA DILL, Robert Dolan Jr, Su-Lin Nichols, Kate Coventry, Julianne Weis, Armand Cuevas, Kevin M. Norris
I'd like to testify between 3:30-4:00 (note, all times are estimates)
Colin Fink White, Chander Jayaraman, Ed lazere, Angie Whitehurst, Tazra Mitchell, James Nash, Cynthia Folcarelli, Keri Thomas
I'd like to testify between 4:00-4:30 (note, all times are estimates)
Shiri Yadlin, Nicholas DelleDonne, Adam Maier, Marni Loffman, Melissa Millar, Jaclyn Verner, Tony Burns, Kim Lehmkuhl
I'd like to testify between 4:30-5:00 (note, all times are estimates)
Slot me in
Erin Palmer, Brad Brooks-Rubin, Qaadir El-Amin, Jessie Henry, Shaista Ahmed, Renana Fox
I'd like to testify between 5:00-5:30 (note, all times are estimates)
Slot me in
Sharon Jarvis-Young, Wondimu G Deyasso, Leah Muskin-Pierret, Sabiha Zainulbhai, Rev. Ben Roberts, Joanne Garlow, Marcia Rucker
I'd like to testify between 5:30-6:00 (note, all times are estimates)
Cynthia , Maurice Pittman, Divya Makkapati, Brendan Rempert, Daniel Michelson-Horowitz, Robyn Russell, Madeleine Stirling, Shaista Ahmed