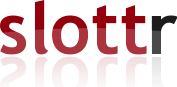 Athens Pre-Pentecost Watch 2020
There is much chatter in spiritual circles that God is about to do something awesome! Many are believing that Pentecost 2020 is hugely significant! As such we are wanting to do everything we can to help prepare the way. We are inviting everyone to do a Daniel Fast with us from May 21 through May 30. Then from Friday, May 29 at 7pm through Saturday at 7pm, we will be having a Citywide Pre-Pentecost Prayer Watch, focusing on preparing our hearts and homes for Pentecost 2020, which is Sunday May 31.
We are inviting praying people to sign up for ONE HOUR slots. You can do more than one slot and there are no limit on how many people can do any given slot. Folks can join up with others via FaceTime or Zoom, or simply pray during the hour on their own. There will be a prayer guide available to help focus the praying.
Please be asking God to prepare you to stand in the gap on behalf of our city throughout this month.
---
The sheet does not take any results after Monday, June 1, 2020, 1:42 PM.
Athens Pre-Pentecost Watch Slot 01
Fri, May 29 @ 7:00 PM
Closed
Rachel Simms, Jared Robb, Heather, Shellie Smith, Steve Smith
Athens Pre-Pentecost Watch Slot 02
Fri, May 29 @ 8:00 PM
Closed
Aurelia Duncan, Angela Patterson, Kelsey Parham, Tiffany Allen
Athens Pre-Pentecost Watch Slot 03
Fri, May 29 @ 9:00 PM
Closed
Johanna, Amelia Butler, Starr Campbell, Angela Eni, Joan Brown, Amelia Butler, Judy Childs
Athens Pre-Pentecost Watch Slot 04
Fri, May 29 @ 10:00 PM
Closed
Johanna, Cindy L Schulman, Doug Griffin
Athens Pre-Pentecost Watch Slot 05
Fri, May 29 @ 11:00 PM
Closed
Andy Hines, Julia Hines, Carolyn Griffin
Athens Pre-Pentecost Watch Slot 06
Sat, May 30 @ 12:00 AM
Closed
Nate Platto - Phoenix Athens
Athens Pre-Pentecost Watch Slot 07
Sat, May 30 @ 1:00 AM
Closed
Peggy Lowery, Debbie Jones
Athens Pre-Pentecost Watch Slot 08
Sat, May 30 @ 2:00 AM
Athens Pre-Pentecost Watch Slot 09
Sat, May 30 @ 3:00 AM
Athens Pre-Pentecost Watch Slot 10
Sat, May 30 @ 4:00 AM
Athens Pre-Pentecost Watch Slot 11
Sat, May 30 @ 5:00 AM
Closed
Lynn Campbell, Joe Campbell, Cindy L Schulman, Brooke DeLoach
Athens Pre-Pentecost Watch Slot 12
Sat, May 30 @ 6:00 AM
Closed
Josh Stewart, Travis Gay, Janice Himmelsbach
Athens Pre-Pentecost Watch Slot 13
Sat, May 30 @ 7:00 AM
Closed
Johanna, Mary A Langford, David Holt, Claire Willis
Athens Pre-Pentecost Watch Slot 14
Sat, May 30 @ 8:00 AM
Closed
Jennifer Malcolm, Jane Kilgo
Athens Pre-Pentecost Watch Slot 15
Sat, May 30 @ 9:00 AM
Closed
Stacy Grace, Emily Helton
Athens Pre-Pentecost Watch Slot 16
Sat, May 30 @ 10:00 AM
Closed
Laurie Scott, Megan Nicole McGahee, Angel Davis
Athens Pre-Pentecost Watch Slot 17
Sat, May 30 @ 11:00 AM
Closed
Laura, Jennifer Wood
Athens Pre-Pentecost Watch Slot 18
Sat, May 30 @ 12:00 PM
Athens Pre-Pentecost Watch Slot 19
Sat, May 30 @ 1:00 PM
Athens Pre-Pentecost Watch Slot 20
Sat, May 30 @ 2:00 PM
Closed
Sharla Eley, Brigitte Renée Shewbridge
Athens Pre-Pentecost Watch Slot 21
Sat, May 30 @ 3:00 PM
Closed
Kathy Waldner-Gourash, Steve Pierce
Athens Pre-Pentecost Watch Slot 22
Sat, May 30 @ 4:00 PM
Athens Pre-Pentecost Watch Slot 23
Sat, May 30 @ 5:00 PM
Closed
Anne McKelvy, Stephanie Roberts
Athens Pre-Pentecost Watch Slot 24
Sat, May 30 @ 6:00 PM
Closed
Heather, Shellie Smith, Steve Smith