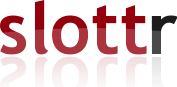 ALES Fall Photo Fundraiser
PTO is partnering with Mrs. Autumn Stacy, who is also the photographer/owner of Your Story Creations, for a photography fundraiser. 15 minute sessions are $20 and include an online gallery for you to download and share photos.
---
The sheet does not take any results after Thursday, November 7, 2019, 12:00 PM.
ALES Fall Photo Fundraiser Saturday Morning
Sat, Nov 9 @ 9:00 AM
ALES Fall Photo Fundraiser Saturday Morning
Sat, Nov 9 @ 9:15 AM
ALES Fall Photo Fundraiser Saturday Morning
Sat, Nov 9 @ 9:30 AM
ALES Fall Photo Fundraiser Saturday Morning
Sat, Nov 9 @ 9:45 AM
ALES Fall Photo Fundraiser Saturday Morning
Sat, Nov 9 @ 10:00 AM
ALES Fall Photo Fundraiser Saturday Morning
Sat, Nov 9 @ 10:15 AM
ALES Fall Photo Fundraiser Saturday Morning
Sat, Nov 9 @ 10:30 AM
ALES Fall Photo Fundraiser Saturday Morning
Sat, Nov 9 @ 10:45 AM
Saturday Afternoon
Sat, Nov 9 @ 2:00 PM
Saturday Afternoon
Sat, Nov 9 @ 2:15 PM
Saturday Afternoon
Sat, Nov 9 @ 2:30 PM
Saturday Afternoon
Sat, Nov 9 @ 2:45 PM
Saturday Afternoon
Sat, Nov 9 @ 3:00 PM
Saturday Afternoon
Sat, Nov 9 @ 3:15 PM
Saturday Afternoon
Sat, Nov 9 @ 3:30 PM
Saturday Afternoon
Sat, Nov 9 @ 3:45 PM
Saturday Afternoon
Sat, Nov 9 @ 4:00 PM
Saturday Afternoon
Sat, Nov 9 @ 4:15 PM
Saturday Afternoon
Sat, Nov 9 @ 4:30 PM
Saturday Afternoon
Sat, Nov 9 @ 4:45 PM
Sunday Afternoon
Sun, Nov 10 @ 2:00 PM
Sunday Afternoon
Sun, Nov 10 @ 2:15 PM
Sunday Afternoon
Sun, Nov 10 @ 2:30 PM
Sunday Afternoon
Sun, Nov 10 @ 2:45 PM
Sunday Afternoon
Sun, Nov 10 @ 3:00 PM
Sunday Afternoon
Sun, Nov 10 @ 3:15 PM
Sunday Afternoon
Sun, Nov 10 @ 3:30 PM
Sunday Afternoon
Sun, Nov 10 @ 3:45 PM
Sunday Afternoon
Sun, Nov 10 @ 4:00 PM
Sunday Afternoon
Sun, Nov 10 @ 4:15 PM
Sunday Afternoon
Sun, Nov 10 @ 4:30 PM
Sunday Afternoon
Sun, Nov 10 @ 4:45 PM