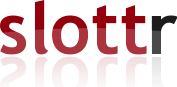 Birth-to-Three April 25th Call-In Action
Help us flood the phones in Chair Mendelson's office to call for full funding for the Birth-to-Three for All Act. This year, funding for the bill will primarily raise salaries for teachers who work with infants and toddlers, but it will also increase important health supports for parents and kids.
Sign up for a time slot below! If the time slots are all taken, please call whenever you are free.
Instructions are below.
At your designated time on 4/25, please dial (202) 724-8032 to connect with Chair Mendelson's office.
Sample message below, but feel free to share your own reasons for supporting funding for Birth to Three:
"Hello, I would like to leave a message for Chair Mendelson. My name is _________, I live in Ward _____, and I'm calling to urge the Chair to allocate the additional $25 million necessary to fully fund the Birth to Three for All Act. I hope the Chair will support this opportunity to close the gap left by Mayor Bowser's budget so that the District can provide high-quality early childhood education, health supports for parents and kids, and strong careers for educators."
---
The sheet does not take any results after Friday, April 26, 2019, 10:00 AM.
Call-In Action
Mon, Apr 22 @ 1:00 PM
Call-In Action
Mon, Apr 22 @ 1:30 PM
Call-In Action
Mon, Apr 22 @ 2:00 PM
Call-In Action
Thu, Apr 25 @ 8:00 AM
Call-In Action
Thu, Apr 25 @ 8:30 AM
Call-In Action
Thu, Apr 25 @ 9:00 AM
Call-In Action
Thu, Apr 25 @ 9:30 AM
Call-In Action
Thu, Apr 25 @ 10:00 AM
Call-In Action
Thu, Apr 25 @ 10:30 AM
Call-In Action
Thu, Apr 25 @ 11:00 AM
Call-In Action
Thu, Apr 25 @ 11:30 AM
Call-In Action
Thu, Apr 25 @ 12:00 PM
Call-In Action
Thu, Apr 25 @ 12:30 PM
Call-In Action
Thu, Apr 25 @ 2:30 PM
Call-In Action
Thu, Apr 25 @ 3:00 PM
Call-In Action
Thu, Apr 25 @ 3:30 PM
Call-In Action
Thu, Apr 25 @ 4:00 PM
Call-In Action
Thu, Apr 25 @ 4:30 PM
Call-In Action
Thu, Apr 25 @ 5:00 PM