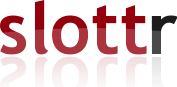 Call the Mayor to support Birth-to-Three on 3/7
On Thursday, March 7th, help us flood the phones in Mayor Bowser's office to call for full funding for the Birth-to-Three for All Act. This bill provides a blueprint to give every child a strong start beginning at birth. The median cost of child care in DC is more than $23,000, and child care providers who educate children in low-income families are not paid enough by DC's child care subsidy program to fully cover the costs of high-quality early care and education, compounding DC's deep racial and economic inequities. This year, funding for the bill will raise salaries for teachers who work with infants and toddlers, increase home visiting for expecting parents, and increase health supports for mothers and newborns.
Sign up for a time slot below! If the time slots are all taken, please call whenever you are free.
Instructions are below.
Instructions:
At your designated time on 3/7, please dial (202) 442-8150 to connect with Mayor Bowser's office of community affairs.
Sample message below, but feel free to share your own reasons for supporting funding for Birth to Three:
Use the script below as a guide, but feel free to share any personal reasons for why you are making this phone call:
"Hello, I would like to leave a message for Mayor Bowser. My name is _________, I live in Ward _____, and I'm calling to urge the Mayor to allocate the $30 million necessary to fund the Birth to Three for All Act in her budget. The first 1,000 days of a child's life are critical for social, emotional, and cognitive development, and every child deserves a strong start beginning at birth. I hope that Mayor Bowser will support this opportunity to provide high quality early childhood education, health supports for parents and kids, and strong careers for educators."
---
The sheet does not take any results after Thursday, March 7, 2019, 4:00 PM.
Closed
Sujata Bhat, Shannon Salzman, Matthew Hanson
Closed
Carrie Thornhill, Kamolika Das
Closed
Delvone, Zach Weinstein
Closed
Beverly R Jackson, Zachary Libow
Closed
Harold Maupin, Katy Bidwell
Closed
Alana Eichner, James Harnett
Closed
Durie O, Hannah Weilbacher
Closed
Sia Barbara Kamara, Alexandros Taliadoros
Closed
Lia Weintraub, Ariel Drehobl
Closed
Jayme Epstein, Dani Schneider