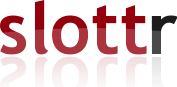 Pike Place Market Public Art Sign Up 2.0
Join the Market Foundation and local Seattle artist John Fleming to create the next major installation of public art in Pike Place Market. The public is invited to add black and white brush strokes to brightly-colored panels that will then be cut and reassembled to create Western Tapestry.
You must RSVP for a 1-hour painting session below to participate.
Each session can accommodate up to 8 participants per hour. Location of the painting parties in the Market and further details to be confirmed with your reservation.
When finished, the 250 foot long public art installation will consist of over 671 four-inch aluminum strips varying in height from 6 feet to 22 feet and will be suspended in front of the historic wall on Western Avenue.
Learn more: pikeup.org
---
---
The sheet does not take any results after Wednesday, July 13, 2016, 9:00 AM.
Wednesday
Wed, Jul 20 @ 6:00 PM
Closed
Christine Winkel Grienauer, Jackson Grienauer, AJ Grienauer, michael grienauer, Joel Carsley, Nikki Carsley
Thursday
Thu, Jul 21 @ 12:00 PM
Closed
Cindy Aguirre, Cindy Aguirre, Annie Nguyen, Jill Huesgen, Delaney Huesgen, Lydia Huesgen
Thursday
Thu, Jul 21 @ 4:00 PM
Closed
Kary Addison, Jayne Simmons , Marc Fendel, Leigh Newman-Bell, Anne Retterer, Maggie McComb, Jennifer Thornton
Thursday
Thu, Jul 21 @ 5:00 PM
Closed
Fritzie, Cindy Biles, Raymond look, Jane Herriott, Danielle and Ousman Dibba, Kim Brooke, Eric Muilenburg, Scott Thornton
Friday
Fri, Jul 22 @ 4:00 PM
Closed
Lauren Rudeck, Matt Longest, Paul Rudeckc, Janet Longest, Roger Longest, Lynn Munson, Jason Munson, Errynne Bell