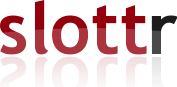 The Mix Prayer Watch 2019
We are expecting God to do amazing things at The Mix 2019. According to Psalm 65:5a (NLT) "God faithfully answers our prayer with awesome deeds." So this year, we are saturating The Mix with even more prayer than last year. Besides having 30 days of prayer in the build up to The Mix, we are going to have 36 hours of non-stop, onsite prayer during The Mix at The Classic Center. From Friday, February 22 at 11am till Saturday at 11pm, we will be focusing prayer on the 2500+ middle school, high school students and leaders coming together from nearly 40 Athens churches.
This is the sign up for the The Mix Prayer Watch. As a leader/representative from your church, go ahead and grab a ONE HOUR slot during The Mix, then begin to stir prayer for The mix and recruit your team to come to pray for the students during that hour. We are crying out for God to shake our city and all the campuses! There is only ONE church per ONE HOUR slot, but there is no limit to the number of people who can come during a specific slot. Other people (and churches) can and will come at anytime during The Mix to pray for students.
A more info and prayer guide will be emailed to you when it closer. When you sign up, PLEASE include the church you are a part of in your name - for example: Steve Smith (Athens Prayer Network). Thank you so much for joining us in this mighty work of God for our city!!!
For more info on The Mix please go to http://www.themixathens.com/
---
---
The sheet does not take any results after Sunday, February 24, 2019.
Set up
Fri, Feb 22 @ 9:00 AM
Closed
Steve & Shellie Smith (APN)
The Mix Prayer Slot 1
Fri, Feb 22 @ 11:00 AM
Closed
Larry Chapman (Calvary Bible)
The Mix Prayer Slot 2
Fri, Feb 22 @ 12:00 PM
Closed
Caleb Barnes (Prince Ave Baptist)
The Mix Prayer Slot 3
Fri, Feb 22 @ 1:00 PM
Closed
Deana Bringolf (WFBC)
The Mix Prayer Slot 4
Fri, Feb 22 @ 2:00 PM
Closed
Joshua Garner (Tuckston)
The Mix Prayer Slot 5
Fri, Feb 22 @ 3:00 PM
Closed
Iris Walker (Salem Baptist)
The Mix Prayer Slot 6
Fri, Feb 22 @ 4:00 PM
Closed
Parker James (Lord of Glory)
The Mix Prayer Slot 7
Fri, Feb 22 @ 5:00 PM
Closed
Robin Hammond (Cornerstone)
The Mix Prayer Slot 8
Fri, Feb 22 @ 6:00 PM
Closed
Gina Lonnee (Alps Road Pres)
The Mix Prayer Slot 9
Fri, Feb 22 @ 7:00 PM
Closed
Kevin Stout (Living Hope)
The Mix Prayer Slot 10
Fri, Feb 22 @ 8:00 PM
Closed
Laurie Curtis (Athens Church)
The Mix Prayer Slot 11
Fri, Feb 22 @ 9:00 PM
Closed
Marcia Wilbur (Athens College of Ministry)
The Mix Prayer Slot 12
Fri, Feb 22 @ 10:00 PM
Closed
Kelley Losinger (Athens Church)
The Mix Prayer Slot 13
Fri, Feb 22 @ 11:00 PM
The Mix Prayer Slot 14
Sat, Feb 23 @ 12:00 AM
Closed
Rob Ray (Campus Prayer)
The Mix Prayer Slot 15
Sat, Feb 23 @ 1:00 AM
Closed
Dustin Sosebee (Wesley)
The Mix Prayer Slot 16
Sat, Feb 23 @ 2:00 AM
Closed
Dustin Sosebee (Wesley)
The Mix Prayer Slot 17
Sat, Feb 23 @ 3:00 AM
The Mix Prayer Slot 18
Sat, Feb 23 @ 4:00 AM
Closed
Clarence Smith (World Changers Athens)
The Mix Prayer Slot 19
Sat, Feb 23 @ 5:00 AM
Closed
Doug & Carolyn Griffin (Living Hope)
The Mix Prayer Slot 20
Sat, Feb 23 @ 6:00 AM
Closed
Blaine Seagraves (Colbert Baptist)
The Mix Prayer Slot 21
Sat, Feb 23 @ 7:00 AM
Closed
Rob Munro (Antioch Christian Church)
The Mix Prayer Slot 22
Sat, Feb 23 @ 8:00 AM
Closed
Cameron Adkins (Briarwood Baptist)
The Mix Prayer Slot 23
Sat, Feb 23 @ 9:00 AM
Closed
Steven Brooks (Faith Pres)
The Mix Prayer Slot 24
Sat, Feb 23 @ 10:00 AM
Closed
Josh Rogers (Classic City Church)
The Mix Prayer Slot 25
Sat, Feb 23 @ 11:00 AM
Closed
Steven Day (Life Church)
The Mix Prayer Slot 26
Sat, Feb 23 @ 12:00 PM
Closed
Deana Bringolf (WFBC)
The Mix Prayer Slot 27
Sat, Feb 23 @ 1:00 PM
Closed
Cameron Adkins (Briarwood Baptist)
The Mix Prayer Slot 28
Sat, Feb 23 @ 2:00 PM
Closed
Sandy Blount (St James)
The Mix Prayer Slot 29
Sat, Feb 23 @ 3:00 PM
Closed
Thomas Hartley (Watkinsville FUMC)
The Mix Prayer Slot 30
Sat, Feb 23 @ 4:00 PM
Closed
Robert Sheppard (Cornerstone)
The Mix Prayer Slot 31
Sat, Feb 23 @ 5:00 PM
Closed
Sarah Williamson (NCWC)
The Mix Prayer Slot 32
Sat, Feb 23 @ 6:00 PM
Closed
Joe Campbell (Prince Ave Baptist)
The Mix Prayer Slot 33
Sat, Feb 23 @ 7:00 PM
Closed
April Legg (Comer Baptist)
The Mix Prayer Slot 34
Sat, Feb 23 @ 8:00 PM
Closed
Chris Blanton (Winder FBC)
The Mix Prayer Slot 35
Sat, Feb 23 @ 9:00 PM
The Mix Prayer Slot 36
Sat, Feb 23 @ 10:00 PM
Clean up
Sat, Feb 23 @ 11:00 PM
Closed
Steve & Shellie Smith (APN)