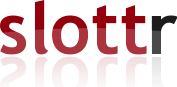 Athens Worship & Prayer Vigil - June 24, 2016
This summer we are having four all nights of worship and prayer, each at different locations, each starting at 8pm Friday and concluding at 8am Saturday. This second one will be held at Living Hope in their newly opened House of Prayer (2150 Lexington Road, Athens). Worship and prayer leaders will be flowing together for this long and lingering worship time. Come for one hour or stay the whole time. Because of limited space sign ups are required. Sign up if you are able to join us.
The third Vigil will be held at Athens Prayer Center (Cornerstone) on July 15-16. The fourth and final Vigil in the summer series will be held at the Wesley Prayer Chapel on August 26-27.
---
The sheet does not take any results after Sunday, June 26, 2016, 12:00 PM.
First Hour
Fri, Jun 24 @ 8:00 PM
Closed
Anne McKelvy, Jeff Renn (WL), Rachel Simms, Leigh Renn, Michelle McQuien, Steve Smith, Jordan B., David Stiles, Jared Armstrong, Matheus Soares, Jimmy and Susan Bamberg
Second Hour
Fri, Jun 24 @ 9:00 PM
Closed
Anne McKelvy, Jeff Renn (WL), David Holt, Rachel Simms, Leigh Renn, Michelle McQuien, Tabatha Busby, Daniel Dunnam, Steve Smith, Jordan B., David Stiles, Jared Armstrong, Matheus Soares
Third Hour
Fri, Jun 24 @ 10:00 PM
Closed
Marilena Fillingim, Rebekah Mobley (WL), Rachel Simms, John Gaultney (PL), Cindy Gaultney (PL), Lisa Abbott, Tabatha Busby, Daniel Dunnam, Steve Smith, Jared Armstrong, Drew Mobley (WL)
Fourth Hour
Fri, Jun 24 @ 11:00 PM
Closed
Alex Erbeck, Alf worship team (WL), Rachel Simms, John Gaultney (PL), Cindy Gaultney (PL), Lisa Abbott, Steve Smith, Chastity Machen, Lora Smothers, Joonghee Lee , Song Aeri, Pat bates
Fifth Hour
Sat, Jun 25 @ 12:00 AM
Closed
Angel Davis (PL), John Manack (WL), Alex Erbeck, Rachel Simms, Steve Smith
Sixth Hour
Sat, Jun 25 @ 1:00 AM
Closed
Angel Davis (PL), John Manack (WL), Rachel Simms, Steve Smith
Seventh Hour
Sat, Jun 25 @ 2:00 AM
Closed
Bobby Forrestor (WL), Rachel Simms, Steve Smith
Eighth Hour
Sat, Jun 25 @ 3:00 AM
Closed
Bobby Forrestor (WL), Rachel Simms, Steve Smith
Ninth Hour
Sat, Jun 25 @ 4:00 AM
Closed
Matt Wetmiller (WL), Rachel Simms, Steve Smith, Greg Gokalp (PL)
Tenth Hour
Sat, Jun 25 @ 5:00 AM
Closed
Keith Walker (WL), Rachel Simms, Christen Richardson, Steve Smith, Heather Bowersox, Dolores Partin, Claire Frost
Eleventh Hour
Sat, Jun 25 @ 6:00 AM
Closed
Stephen Sowell (WL), Rachel Simms, Whit Smith (PL), Christen Richardson, Steve Smith, Claire Frost
Twelfth Hour
Sat, Jun 25 @ 7:00 AM
Closed
Stephen Sowell (WL), Rachel Simms, Whit Smith (PL), Steve Smith