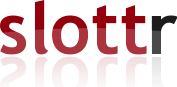 Athens Worship & Prayer Vigil - May 20, 2016
This summer we are having at least three all nights of worship and prayer, each at different locations, each starting at 8pm Friday and concluding at 8pm Saturday. This first one will be held at Athens Link (1050 Baxter Street, Athens). Come for one hour or stay the whole time. Sign ups are not required but we would like to make sure that we have folks with us the entire time. Worship leaders and prayer leaders will be flowing together for this long and lingering worship time. There is no hurry to get on to the next part of the service. Please join us (sign up if you can).
The Second Vigil will be held at the House of Prayer (Living Hope) on June 24 and the Third Vigil will be held at the Athens Prayer Center (Cornerstone) on July 15.
---
The sheet does not take any results after Saturday, May 21, 2016.
First Hour
Fri, May 20 @ 8:00 PM
Second Hour
Fri, May 20 @ 9:00 PM
Third Hour
Fri, May 20 @ 10:00 PM
Fourth Hour
Fri, May 20 @ 11:00 PM
Fifth Hour
Sat, May 21 @ 12:00 AM
Closed
Lora and Solomon Smothers
Sixth Hour
Sat, May 21 @ 1:00 AM
Closed
Lora and Solomon Smothers
Seventh Hour
Sat, May 21 @ 2:00 AM
Eighth Hour
Sat, May 21 @ 3:00 AM
Ninth Hour
Sat, May 21 @ 4:00 AM
Closed
Drew, Matt, Greg, Rebekah
Tenth Hour
Sat, May 21 @ 5:00 AM
Closed
Drew, Rebekah, Greg, Matt, Haley Walters
Eleventh Hour
Sat, May 21 @ 6:00 AM
Twelfth Hour
Sat, May 21 @ 7:00 AM