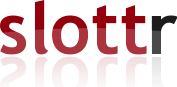 May Mini Session Special
$150 mini sessions include your 30 minute session and 8 edited, digital images with print release. The May mini sessions are offered on May 6, 20 & 27 with three spots available each day. The full $150 session fee must be paid in full at the time of booking.
---
The sheet does not take any results after Monday, May 28, 2018, 1:00 PM.
Mini Session
Sun, May 6 @ 5:30 PM
Mini Session
Sun, May 6 @ 6:10 PM
Mini Session
Sun, May 6 @ 6:50 PM
Mini Session
Sun, May 20 @ 5:45 PM
Mini Session
Sun, May 20 @ 6:25 PM
Mini Session
Sun, May 20 @ 7:10 PM
Mini Session
Sun, May 27 @ 5:45 PM
Mini Session
Sun, May 27 @ 6:25 PM
Mini Session
Sun, May 27 @ 7:10 PM