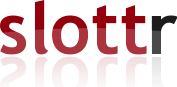 Parcours semis-à-l'assiette/Seed-to-Table Series
Lundi, 17 mai, 14h-18h, jardin Evangel, 2205 rue Tupper
Le parcours Semis-à-l'assiette est un projet communautaire d'agriculture urbaine. Ensemble, nous apprenons à faire pousser nos légumes, afin de nous rapprocher de la source de notre alimentation tout en rencontrant nos voisins. Nous fournirons les matériaux nécessaires pour les citoyen-les de Peter-McGill pour faire pousser les semis chez vous. Nous assisterons à plusieurs ateliers virtuels sur comment faire pousser les semis. En automne, dépendant des directives gouvernementales, nous ferons une fête ensemble pour célébrer la récolte!
Monday, May 17th, 2-6 pm, Evangel garden, 2205 Tupper
The Seed to Table series is a community initiative focused on urban agriculture. Together we will learn to grow veggies, bringing us closer to the source of our food while getting to know our neighbours. We will provide residents from Peter-McGill with the required materials to grow seeds at home. We will take part in several online educational workshops. In the fall, pending government health directives, we hope to host a community meal where we can bring dishes using the plants we grow..
---
The sheet does not take any results after Monday, May 10, 2021, 5:00 PM.
Materials pick up/Ramassage de matériaux
Mon, May 17 @ 2:00 PM
Closed
Claire Adamson , Janice Wong , Markus
Materials pick up/Ramassage de matériaux
Mon, May 17 @ 2:10 PM
Closed
Foroutan Fami, May, Emimal
Materials pick up/Ramassage de matériaux
Mon, May 17 @ 2:20 PM
Materials pick up/Ramassage de matériaux
Mon, May 17 @ 2:30 PM
Materials pick up/Ramassage de matériaux
Mon, May 17 @ 2:40 PM
Materials pick up/Ramassage de matériaux
Mon, May 17 @ 2:50 PM
Materials pick up/Ramassage de matériaux
Mon, May 17 @ 3:00 PM
Materials pick up/Ramassage de matériaux
Mon, May 17 @ 3:10 PM
Materials pick up/Ramassage de matériaux
Mon, May 17 @ 3:20 PM
Materials pick up/Ramassage de matériaux
Mon, May 17 @ 3:30 PM
Materials pick up/Ramassage de matériaux
Mon, May 17 @ 3:40 PM
Materials pick up/Ramassage de matériaux
Mon, May 17 @ 3:50 PM
Materials pick up/Ramassage de matériaux
Mon, May 17 @ 4:00 PM
Closed
Niem Huynh, Radhika Majmudar
Materials pick up/Ramassage de matériaux
Mon, May 17 @ 4:10 PM
Materials pick up/Ramassage de matériaux
Mon, May 17 @ 4:20 PM
Materials pick up/Ramassage de matériaux
Mon, May 17 @ 4:30 PM
Materials pick up/Ramassage de matériaux
Mon, May 17 @ 4:40 PM
Closed
Maria Yordanova, LITHUN SARKER
Materials pick up/Ramassage de matériaux
Mon, May 17 @ 4:50 PM
Materials pick up/Ramassage de matériaux
Mon, May 17 @ 5:00 PM
Materials pick up/Ramassage de matériaux
Mon, May 17 @ 5:10 PM
Materials pick up/Ramassage de matériaux
Mon, May 17 @ 5:20 PM
Materials pick up/Ramassage de matériaux
Mon, May 17 @ 5:30 PM
Closed
Ruonan Hao, Ramy Mikati, Leo
Materials pick up/Ramassage de matériaux
Mon, May 17 @ 5:40 PM
Closed
Alina D., Craig S., Duong Phung
Materials pick up/Ramassage de matériaux
Mon, May 17 @ 5:50 PM
Closed
Flore Nguyen, Christa Smith-Kingston, Viviane Cottle