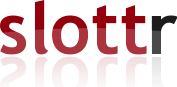 Steve-O's 100x100 Swim Challenge Dec 19th- Elkhart Beacon Health & Aquatics 7:30 am-12 noon Benefitting: Racing For Steve-O Foundation
Feel free to join us to wrap up your challenge or do the entire challenge in 1 day! Time slots are created in 4.5 hour, 2 hour or 1 hour shifts depending on how long you think you need to swim. Pick from available location and time slots. Feel free to sign up for multiple time slots if needed. Be sure to bring your own nutrition and water. $10 minimum donation to join us and pledges / online donations to Racing For Steve-O Foundation are greatly appreciated! All proceeds benefit our Michiana special needs community by providing scholarships for camps, sports and recreational activities! Event is open to everyone regardless if you're a Beacon Member or not. Non-members will need to sign a waiver upon arrival at front desk.
3 Levels of Challenges:
BIG HONU Challenge:
Swim all 100x100's in one day!
Raising Phoenix:
Swim 100x100's in 1 week
Turtle Speed:
Swim 100x100's in 1 month
---
---
Lane 1 (4.5 Hours) Big Honu: All 100's in 1 Day
7:30 AM
Sandy Zielinski
Lane 2 (4.5 Hours) Big Honu: All 100's in 1 Day
7:30 AM
Curtis Harris
Lane 3 (4.5 Hours) Big Honu: All 100's in 1 Day
7:30 AM
Danny Balos
Lane 4 (4.5 Hours) Big Honu: All 100's in 1 Day
7:30 AM