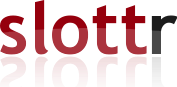 Burns Park Players Mary Poppins Child Lead Audition Sign-Up
This is the sign-up form for the auditions for the Burns Park Players 2020 production of Mary Poppins. Please note that, in order to audition, you must follow the guidelines below:
According to its by-laws, the Players consists of adult members (parents, teachers, other residents) who live in the Burns Park Elementary School community (as defined by the boundaries of the school attendance area), who have a child who attends the school, or who work for the school. Each year we join together to produce one musical show each year. The elementary school age children (grades one through five) of Players members may appear in the musical production. Also according to its by-laws, the Players must donate their proceeds to school or school district needs.
To be a member of the Burns Park Players, several requirements and duties must be met:
- Be an adult 18 years or older;
- Reside in the Burns Park School attendance area, or have a child who attends the school, or be employed by the school, or be a former member of a BPP production;
- Pay annual family dues of dues of $35 for the first adult member, plus $15 for each additional adult;
- Participate as a cast or crew member of the annual musical production, including selling ads for the musical's program.
---