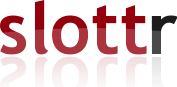 March Wine Club Drive Thru Pick Up - Members only!
Make your Drive Thru reservation below. When you make your reservation, you are also reserving your drive thru on-the-go-pairing. Please also put your full name in the sheet. These pairings consist of your wine club weekend tasting, vegan/gluten free chef bite and tasting notes. The drive thru on-the-go-pairing is ONLY available by making this reservation and is ONLY available in the drive thru in our alleyway. Drive over to Revolution Winery & Kitchen's back roll-up door at the time of your reservation and we will have your wine club package, on-the-go-pairing, and online order ready to go. Pull in to Rice Alley from 29th Street (it's the alley between Rev and the Coop).
Don't forget about our virtual Sip N' Shop for exclusive wine club merch and library wines!
revolution-wines.vinesos.com/virtual-sip-n-shop
---
The sheet does not take any results after Sunday, March 7, 2021, 4:00 PM.
Saturday, March 6th, 3:00-6:00 PM
Sat, Mar 6 @ 3:00 PM
Sunday, March 7th, 3:00-6:00 PM
Sun, Mar 7 @ 3:00 PM