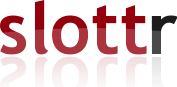 Garden Volunteer Week - Semaine des bénévoles jardiniers
Join us in the Innovation Youth gardens to get them ready for the season! Sign up for a time slot and the location will be sent to you, all gardens are in Peter-McGill. If you have trowels and garden gloves, bring them! If not, we will supply tools. You may sign up for more than one time slot :) No skill required!
Joignez-vous à nous dans les jardins d'Innovation jeunes pour les préparer pour la saison! Inscrivez-vous et l'adresse du jardin vous sera envoyé (tous les jardins se trouve à Peter-McGill). Si vous avez une truelle et des gants de jardinage, amenez-les! Sinon, on vous en fournira. Vous pouvez vous inscrire à plus qu'une plage horaire :) Aucune habileté nécessaire!
---
The sheet does not take any results after Friday, May 28, 2021, 3:00 PM.
Gardening - Jardinage
Tue, May 25 @ 9:00 AM
Gardening - Jardinage
Tue, May 25 @ 10:00 AM
Gardening - Jardinage
Tue, May 25 @ 11:00 AM
Gardening - Jardinage
Tue, May 25 @ 12:00 PM
Gardening - Jardinage
Tue, May 25 @ 1:00 PM
Gardening - Jardinage
Tue, May 25 @ 2:00 PM
Gardening - jardinage
Wed, May 26 @ 9:00 AM
Gardening - jardinage
Wed, May 26 @ 10:00 AM
Gardening - jardinage
Wed, May 26 @ 11:00 AM
Gardening - jardinage
Wed, May 26 @ 12:00 PM
Gardening - jardinage
Wed, May 26 @ 1:00 PM
Gardening - jardinage
Wed, May 26 @ 2:00 PM
Gardening - jardinage
Wed, May 26 @ 3:00 PM
Gardening - jardinage
Wed, May 26 @ 4:00 PM
Gardening - jardinage
Wed, May 26 @ 5:00 PM
Gardening - jardinage
Wed, May 26 @ 6:00 PM
Gardening - Jardinage
Thu, May 27 @ 9:00 AM
Gardening - Jardinage
Thu, May 27 @ 10:00 AM
Gardening - Jardinage
Thu, May 27 @ 11:00 AM
Gardening - Jardinage
Thu, May 27 @ 12:00 PM
Gardening - Jardinage
Thu, May 27 @ 1:00 PM
Gardening - Jardinage
Thu, May 27 @ 2:00 PM
Gardening - jardinage
Fri, May 28 @ 9:00 AM
Gardening - jardinage
Fri, May 28 @ 10:00 AM
Gardening - jardinage
Fri, May 28 @ 11:00 AM
Gardening - jardinage
Fri, May 28 @ 12:00 PM
Gardening - jardinage
Fri, May 28 @ 1:00 PM
Gardening - jardinage
Fri, May 28 @ 2:00 PM