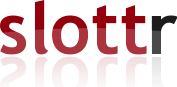 Call Mayor Bowser & the Council to demand swift and immediate action to prevent evictions!
I am a D.C. resident, and to address the looming eviction crisis I request that the following steps be taken:
Keep the STAY DC portal open so there is an accurate record of tenants and landlords monetary requests for rental assistance.
[For Council] Vote for the "sense of the council" resolution to demand the Mayor set aside $100 million from the surplus of contingency reserves in order to put more money into the Emergency Rental Assistance Program (ERAP), prioritizing cases with active writs.
[For Mayor] Please use reserves, underspending from government agencies, and/or other funds (not already dedicated to DC residents living on low incomes) to provide eviction prevention funding.
Reinstate the eviction moratoriums to halt eviction filings and actual evictions in all cases alleging nonpayment of rent between March 11th, 2020 - March, 2022 until more federal funds are available for rental assistance.
Stop the eviction of homeless encampments, as recommended by The Way Home DC.
Ensure that sufficient funding exists to prevent homelessness. Project Reconnect must be retooled to prevent homelessness for single adults in addition to serving as a diversion and rapid-exit from shelter programs.
---
The sheet does not take any results after Thursday, November 11, 2021, 5:00 PM.
Call CM Elissa Silverman 202-724-7772
Wed, Nov 10 @ 8:00 AM
Call CM Janeese Lewis George 202-724-8052
Wed, Nov 10 @ 8:00 AM
Call Chairman Phil Mendelson 202-724-8032
Wed, Nov 10 @ 8:00 AM
Call Mayor Muriel Bowser 202-727-2643
Wed, Nov 10 @ 8:00 AM
Call CM Elissa Silverman 202-724-7772
Wed, Nov 10 @ 8:10 AM
Call CM Janeese Lewis George 202-724-8052
Wed, Nov 10 @ 8:10 AM
Call Chairman Phil Mendelson 202-724-8032
Wed, Nov 10 @ 8:10 AM
Call Mayor Muriel Bowser 202-727-2643
Wed, Nov 10 @ 8:10 AM
Call CM Elissa Silverman 202-724-7772
Wed, Nov 10 @ 8:20 AM
Call CM Janeese Lewis George 202-724-8052
Wed, Nov 10 @ 8:20 AM
Call Chairman Phil Mendelson 202-724-8032
Wed, Nov 10 @ 8:20 AM
Call Mayor Muriel Bowser 202-727-2643
Wed, Nov 10 @ 8:20 AM
Call CM Elissa Silverman 202-724-7772
Wed, Nov 10 @ 8:30 AM
Call CM Janeese Lewis George 202-724-8052
Wed, Nov 10 @ 8:30 AM
Call Chairman Phil Mendelson 202-724-8032
Wed, Nov 10 @ 8:30 AM
Call Mayor Muriel Bowser 202-727-2643
Wed, Nov 10 @ 8:30 AM
Call CM Elissa Silverman 202-724-7772
Wed, Nov 10 @ 8:40 AM
Call CM Janeese Lewis George 202-724-8052
Wed, Nov 10 @ 8:40 AM
Call Chairman Phil Mendelson 202-724-8032
Wed, Nov 10 @ 8:40 AM
Call Mayor Muriel Bowser 202-727-2643
Wed, Nov 10 @ 8:40 AM
Call CM Elissa Silverman 202-724-7772
Wed, Nov 10 @ 8:50 AM
Call CM Janeese Lewis George 202-724-8052
Wed, Nov 10 @ 8:50 AM
Call Chairman Phil Mendelson 202-724-8032
Wed, Nov 10 @ 8:50 AM
Call Mayor Muriel Bowser 202-727-2643
Wed, Nov 10 @ 8:50 AM
Call CM Elissa Silverman 202-724-7772
Wed, Nov 10 @ 9:00 AM
Call CM Janeese Lewis George 202-724-8052
Wed, Nov 10 @ 9:00 AM
Call Chairman Phil Mendelson 202-724-8032
Wed, Nov 10 @ 9:00 AM
Call Mayor Muriel Bowser 202-727-2643
Wed, Nov 10 @ 9:00 AM
Call CM Elissa Silverman 202-724-7772
Wed, Nov 10 @ 9:10 AM
Call CM Janeese Lewis George 202-724-8052
Wed, Nov 10 @ 9:10 AM
Call Chairman Phil Mendelson 202-724-8032
Wed, Nov 10 @ 9:10 AM
Call Mayor Muriel Bowser 202-727-2643
Wed, Nov 10 @ 9:10 AM
Call CM Elissa Silverman 202-724-7772
Wed, Nov 10 @ 9:20 AM
Call CM Janeese Lewis George 202-724-8052
Wed, Nov 10 @ 9:20 AM
Call Chairman Phil Mendelson 202-724-8032
Wed, Nov 10 @ 9:20 AM
Call Mayor Muriel Bowser 202-727-2643
Wed, Nov 10 @ 9:20 AM
Call CM Elissa Silverman 202-724-7772
Wed, Nov 10 @ 9:30 AM
Call CM Janeese Lewis George 202-724-8052
Wed, Nov 10 @ 9:30 AM
Call Chairman Phil Mendelson 202-724-8032
Wed, Nov 10 @ 9:30 AM
Call Mayor Muriel Bowser 202-727-2643
Wed, Nov 10 @ 9:30 AM
Call CM Elissa Silverman 202-724-7772
Wed, Nov 10 @ 9:40 AM
Call CM Janeese Lewis George 202-724-8052
Wed, Nov 10 @ 9:40 AM
Call Chairman Phil Mendelson 202-724-8032
Wed, Nov 10 @ 9:40 AM
Call Mayor Muriel Bowser 202-727-2643
Wed, Nov 10 @ 9:40 AM
Call CM Elissa Silverman 202-724-7772
Wed, Nov 10 @ 9:50 AM
Call CM Janeese Lewis George 202-724-8052
Wed, Nov 10 @ 9:50 AM
Call Chairman Phil Mendelson 202-724-8032
Wed, Nov 10 @ 9:50 AM
Call Mayor Muriel Bowser 202-727-2643
Wed, Nov 10 @ 9:50 AM
Call CM Elissa Silverman 202-724-7772
Wed, Nov 10 @ 10:00 AM
Call CM Janeese Lewis George 202-724-8052
Wed, Nov 10 @ 10:00 AM
Call Chairman Phil Mendelson 202-724-8032
Wed, Nov 10 @ 10:00 AM
Call Mayor Muriel Bowser 202-727-2643
Wed, Nov 10 @ 10:00 AM
Call CM Elissa Silverman 202-724-7772
Wed, Nov 10 @ 10:10 AM
Call CM Janeese Lewis George 202-724-8052
Wed, Nov 10 @ 10:10 AM
Call Chairman Phil Mendelson 202-724-8032
Wed, Nov 10 @ 10:10 AM
Call Mayor Muriel Bowser 202-727-2643
Wed, Nov 10 @ 10:10 AM
Call CM Elissa Silverman 202-724-7772
Wed, Nov 10 @ 10:20 AM
Call CM Janeese Lewis George 202-724-8052
Wed, Nov 10 @ 10:20 AM
Call Chairman Phil Mendelson 202-724-8032
Wed, Nov 10 @ 10:20 AM
Call Mayor Muriel Bowser 202-727-2643
Wed, Nov 10 @ 10:20 AM
Call CM Elissa Silverman 202-724-7772
Wed, Nov 10 @ 10:30 AM
Call CM Janeese Lewis George 202-724-8052
Wed, Nov 10 @ 10:30 AM
Call Chairman Phil Mendelson 202-724-8032
Wed, Nov 10 @ 10:30 AM
Call Mayor Muriel Bowser 202-727-2643
Wed, Nov 10 @ 10:30 AM
Call CM Elissa Silverman 202-724-7772
Wed, Nov 10 @ 10:40 AM
Call CM Janeese Lewis George 202-724-8052
Wed, Nov 10 @ 10:40 AM
Call Chairman Phil Mendelson 202-724-8032
Wed, Nov 10 @ 10:40 AM
Call Mayor Muriel Bowser 202-727-2643
Wed, Nov 10 @ 10:40 AM
Call CM Elissa Silverman 202-724-7772
Wed, Nov 10 @ 10:50 AM
Call CM Janeese Lewis George 202-724-8052
Wed, Nov 10 @ 10:50 AM
Call Chairman Phil Mendelson 202-724-8032
Wed, Nov 10 @ 10:50 AM
Call Mayor Muriel Bowser 202-727-2643
Wed, Nov 10 @ 10:50 AM
Call CM Elissa Silverman 202-724-7772
Wed, Nov 10 @ 11:00 AM
Call CM Janeese Lewis George 202-724-8052
Wed, Nov 10 @ 11:00 AM
Call Chairman Phil Mendelson 202-724-8032
Wed, Nov 10 @ 11:00 AM
Call Mayor Muriel Bowser 202-727-2643
Wed, Nov 10 @ 11:00 AM
Call CM Elissa Silverman 202-724-7772
Wed, Nov 10 @ 11:10 AM
Call CM Janeese Lewis George 202-724-8052
Wed, Nov 10 @ 11:10 AM
Call Chairman Phil Mendelson 202-724-8032
Wed, Nov 10 @ 11:10 AM
Call Mayor Muriel Bowser 202-727-2643
Wed, Nov 10 @ 11:10 AM
Call CM Elissa Silverman 202-724-7772
Wed, Nov 10 @ 11:20 AM
Call CM Janeese Lewis George 202-724-8052
Wed, Nov 10 @ 11:20 AM
Call Chairman Phil Mendelson 202-724-8032
Wed, Nov 10 @ 11:20 AM
Call Mayor Muriel Bowser 202-727-2643
Wed, Nov 10 @ 11:20 AM
Call CM Elissa Silverman 202-724-7772
Wed, Nov 10 @ 11:30 AM
Call CM Janeese Lewis George 202-724-8052
Wed, Nov 10 @ 11:30 AM
Call Chairman Phil Mendelson 202-724-8032
Wed, Nov 10 @ 11:30 AM
Call Mayor Muriel Bowser 202-727-2643
Wed, Nov 10 @ 11:30 AM
Call CM Elissa Silverman 202-724-7772
Wed, Nov 10 @ 11:40 AM
Call CM Janeese Lewis George 202-724-8052
Wed, Nov 10 @ 11:40 AM
Call Chairman Phil Mendelson 202-724-8032
Wed, Nov 10 @ 11:40 AM
Call Mayor Muriel Bowser 202-727-2643
Wed, Nov 10 @ 11:40 AM
Call CM Elissa Silverman 202-724-7772
Wed, Nov 10 @ 11:50 AM
Call CM Janeese Lewis George 202-724-8052
Wed, Nov 10 @ 11:50 AM
Call Chairman Phil Mendelson 202-724-8032
Wed, Nov 10 @ 11:50 AM
Call Mayor Muriel Bowser 202-727-2643
Wed, Nov 10 @ 11:50 AM
Call CM Elissa Silverman 202-724-7772
Wed, Nov 10 @ 12:00 PM
Call CM Janeese Lewis George 202-724-8052
Wed, Nov 10 @ 12:00 PM
Call Chairman Phil Mendelson 202-724-8032
Wed, Nov 10 @ 12:00 PM
Call Mayor Muriel Bowser 202-727-2643
Wed, Nov 10 @ 12:00 PM
Call CM Elissa Silverman 202-724-7772
Wed, Nov 10 @ 12:10 PM
Call CM Janeese Lewis George 202-724-8052
Wed, Nov 10 @ 12:10 PM
Call Chairman Phil Mendelson 202-724-8032
Wed, Nov 10 @ 12:10 PM
Call Mayor Muriel Bowser 202-727-2643
Wed, Nov 10 @ 12:10 PM
Call CM Elissa Silverman 202-724-7772
Wed, Nov 10 @ 12:20 PM
Call CM Janeese Lewis George 202-724-8052
Wed, Nov 10 @ 12:20 PM
Call Chairman Phil Mendelson 202-724-8032
Wed, Nov 10 @ 12:20 PM
Call Mayor Muriel Bowser 202-727-2643
Wed, Nov 10 @ 12:20 PM
Call CM Elissa Silverman 202-724-7772
Wed, Nov 10 @ 12:30 PM
Call CM Janeese Lewis George 202-724-8052
Wed, Nov 10 @ 12:30 PM
Call Chairman Phil Mendelson 202-724-8032
Wed, Nov 10 @ 12:30 PM
Call Mayor Muriel Bowser 202-727-2643
Wed, Nov 10 @ 12:30 PM
Call CM Elissa Silverman 202-724-7772
Wed, Nov 10 @ 12:40 PM
Call CM Janeese Lewis George 202-724-8052
Wed, Nov 10 @ 12:40 PM
Call Chairman Phil Mendelson 202-724-8032
Wed, Nov 10 @ 12:40 PM
Call Mayor Muriel Bowser 202-727-2643
Wed, Nov 10 @ 12:40 PM
Call CM Elissa Silverman 202-724-7772
Wed, Nov 10 @ 12:50 PM
Call CM Janeese Lewis George 202-724-8052
Wed, Nov 10 @ 12:50 PM
Call Chairman Phil Mendelson 202-724-8032
Wed, Nov 10 @ 12:50 PM
Call Mayor Muriel Bowser 202-727-2643
Wed, Nov 10 @ 12:50 PM
Call CM Elissa Silverman 202-724-7772
Wed, Nov 10 @ 1:00 PM
Call CM Janeese Lewis George 202-724-8052
Wed, Nov 10 @ 1:00 PM
Call Chairman Phil Mendelson 202-724-8032
Wed, Nov 10 @ 1:00 PM
Call Mayor Muriel Bowser 202-727-2643
Wed, Nov 10 @ 1:00 PM
Call CM Elissa Silverman 202-724-7772
Wed, Nov 10 @ 1:10 PM
Call CM Janeese Lewis George 202-724-8052
Wed, Nov 10 @ 1:10 PM
Call Chairman Phil Mendelson 202-724-8032
Wed, Nov 10 @ 1:10 PM
Call Mayor Muriel Bowser 202-727-2643
Wed, Nov 10 @ 1:10 PM
Call CM Elissa Silverman 202-724-7772
Wed, Nov 10 @ 1:20 PM
Call CM Janeese Lewis George 202-724-8052
Wed, Nov 10 @ 1:20 PM
Call Chairman Phil Mendelson 202-724-8032
Wed, Nov 10 @ 1:20 PM
Call Mayor Muriel Bowser 202-727-2643
Wed, Nov 10 @ 1:20 PM
Call CM Elissa Silverman 202-724-7772
Wed, Nov 10 @ 1:30 PM
Call CM Janeese Lewis George 202-724-8052
Wed, Nov 10 @ 1:30 PM
Call Chairman Phil Mendelson 202-724-8032
Wed, Nov 10 @ 1:30 PM
Call Mayor Muriel Bowser 202-727-2643
Wed, Nov 10 @ 1:30 PM
Call CM Elissa Silverman 202-724-7772
Wed, Nov 10 @ 1:40 PM
Call CM Janeese Lewis George 202-724-8052
Wed, Nov 10 @ 1:40 PM
Call Chairman Phil Mendelson 202-724-8032
Wed, Nov 10 @ 1:40 PM
Call Mayor Muriel Bowser 202-727-2643
Wed, Nov 10 @ 1:40 PM
Call CM Elissa Silverman 202-724-7772
Wed, Nov 10 @ 1:50 PM
Call CM Janeese Lewis George 202-724-8052
Wed, Nov 10 @ 1:50 PM
Call Chairman Phil Mendelson 202-724-8032
Wed, Nov 10 @ 1:50 PM
Call Mayor Muriel Bowser 202-727-2643
Wed, Nov 10 @ 1:50 PM
Call CM Elissa Silverman 202-724-7772
Wed, Nov 10 @ 2:00 PM
Call CM Janeese Lewis George 202-724-8052
Wed, Nov 10 @ 2:00 PM
Call Chairman Phil Mendelson 202-724-8032
Wed, Nov 10 @ 2:00 PM
Call Mayor Muriel Bowser 202-727-2643
Wed, Nov 10 @ 2:00 PM
Call CM Elissa Silverman 202-724-7772
Wed, Nov 10 @ 2:10 PM
Call CM Janeese Lewis George 202-724-8052
Wed, Nov 10 @ 2:10 PM
Call Chairman Phil Mendelson 202-724-8032
Wed, Nov 10 @ 2:10 PM
Call Mayor Muriel Bowser 202-727-2643
Wed, Nov 10 @ 2:10 PM
Call CM Elissa Silverman 202-724-7772
Wed, Nov 10 @ 2:20 PM
Call CM Janeese Lewis George 202-724-8052
Wed, Nov 10 @ 2:20 PM
Call Chairman Phil Mendelson 202-724-8032
Wed, Nov 10 @ 2:20 PM
Call Mayor Muriel Bowser 202-727-2643
Wed, Nov 10 @ 2:20 PM
Call CM Elissa Silverman 202-724-7772
Wed, Nov 10 @ 2:30 PM
Call CM Janeese Lewis George 202-724-8052
Wed, Nov 10 @ 2:30 PM
Call Chairman Phil Mendelson 202-724-8032
Wed, Nov 10 @ 2:30 PM
Call Mayor Muriel Bowser 202-727-2643
Wed, Nov 10 @ 2:30 PM
Call CM Elissa Silverman 202-724-7772
Wed, Nov 10 @ 2:40 PM
Call CM Janeese Lewis George 202-724-8052
Wed, Nov 10 @ 2:40 PM
Call Chairman Phil Mendelson 202-724-8032
Wed, Nov 10 @ 2:40 PM
Call Mayor Muriel Bowser 202-727-2643
Wed, Nov 10 @ 2:40 PM
Call CM Elissa Silverman 202-724-7772
Wed, Nov 10 @ 2:50 PM
Call CM Janeese Lewis George 202-724-8052
Wed, Nov 10 @ 2:50 PM
Call Chairman Phil Mendelson 202-724-8032
Wed, Nov 10 @ 2:50 PM
Call Mayor Muriel Bowser 202-727-2643
Wed, Nov 10 @ 2:50 PM
Call CM Elissa Silverman 202-724-7772
Wed, Nov 10 @ 3:00 PM
Call CM Janeese Lewis George 202-724-8052
Wed, Nov 10 @ 3:00 PM
Call Chairman Phil Mendelson 202-724-8032
Wed, Nov 10 @ 3:00 PM
Call Mayor Muriel Bowser 202-727-2643
Wed, Nov 10 @ 3:00 PM
Call CM Elissa Silverman 202-724-7772
Wed, Nov 10 @ 3:10 PM
Call CM Janeese Lewis George 202-724-8052
Wed, Nov 10 @ 3:10 PM
Call Chairman Phil Mendelson 202-724-8032
Wed, Nov 10 @ 3:10 PM
Call Mayor Muriel Bowser 202-727-2643
Wed, Nov 10 @ 3:10 PM
Call CM Elissa Silverman 202-724-7772
Wed, Nov 10 @ 3:20 PM
Call CM Janeese Lewis George 202-724-8052
Wed, Nov 10 @ 3:20 PM
Call Chairman Phil Mendelson 202-724-8032
Wed, Nov 10 @ 3:20 PM
Call Mayor Muriel Bowser 202-727-2643
Wed, Nov 10 @ 3:20 PM
Call CM Elissa Silverman 202-724-7772
Wed, Nov 10 @ 3:30 PM
Call CM Janeese Lewis George 202-724-8052
Wed, Nov 10 @ 3:30 PM
Call Chairman Phil Mendelson 202-724-8032
Wed, Nov 10 @ 3:30 PM
Call Mayor Muriel Bowser 202-727-2643
Wed, Nov 10 @ 3:30 PM
Call CM Elissa Silverman 202-724-7772
Wed, Nov 10 @ 3:40 PM
Call CM Janeese Lewis George 202-724-8052
Wed, Nov 10 @ 3:40 PM
Call Chairman Phil Mendelson 202-724-8032
Wed, Nov 10 @ 3:40 PM
Call Mayor Muriel Bowser 202-727-2643
Wed, Nov 10 @ 3:40 PM
Call CM Elissa Silverman 202-724-7772
Wed, Nov 10 @ 3:50 PM
Call CM Janeese Lewis George 202-724-8052
Wed, Nov 10 @ 3:50 PM
Call Chairman Phil Mendelson 202-724-8032
Wed, Nov 10 @ 3:50 PM
Call Mayor Muriel Bowser 202-727-2643
Wed, Nov 10 @ 3:50 PM
Call CM Elissa Silverman 202-724-7772
Wed, Nov 10 @ 4:00 PM
Call CM Janeese Lewis George 202-724-8052
Wed, Nov 10 @ 4:00 PM
Call Chairman Phil Mendelson 202-724-8032
Wed, Nov 10 @ 4:00 PM
Call Mayor Muriel Bowser 202-727-2643
Wed, Nov 10 @ 4:00 PM
Call CM Elissa Silverman 202-724-7772
Wed, Nov 10 @ 4:10 PM
Call CM Janeese Lewis George 202-724-8052
Wed, Nov 10 @ 4:10 PM
Call Chairman Phil Mendelson 202-724-8032
Wed, Nov 10 @ 4:10 PM
Call Mayor Muriel Bowser 202-727-2643
Wed, Nov 10 @ 4:10 PM
Call CM Elissa Silverman 202-724-7772
Wed, Nov 10 @ 4:20 PM
Call CM Janeese Lewis George 202-724-8052
Wed, Nov 10 @ 4:20 PM
Call Chairman Phil Mendelson 202-724-8032
Wed, Nov 10 @ 4:20 PM
Call Mayor Muriel Bowser 202-727-2643
Wed, Nov 10 @ 4:20 PM
Call CM Elissa Silverman 202-724-7772
Wed, Nov 10 @ 4:30 PM
Call CM Janeese Lewis George 202-724-8052
Wed, Nov 10 @ 4:30 PM
Call Chairman Phil Mendelson 202-724-8032
Wed, Nov 10 @ 4:30 PM
Call Mayor Muriel Bowser 202-727-2643
Wed, Nov 10 @ 4:30 PM
Call CM Elissa Silverman 202-724-7772
Wed, Nov 10 @ 4:40 PM
Call CM Janeese Lewis George 202-724-8052
Wed, Nov 10 @ 4:40 PM
Call Chairman Phil Mendelson 202-724-8032
Wed, Nov 10 @ 4:40 PM
Call Mayor Muriel Bowser 202-727-2643
Wed, Nov 10 @ 4:40 PM
Call CM Elissa Silverman 202-724-7772
Wed, Nov 10 @ 4:50 PM
Call CM Janeese Lewis George 202-724-8052
Wed, Nov 10 @ 4:50 PM
Call Chairman Phil Mendelson 202-724-8032
Wed, Nov 10 @ 4:50 PM
Call Mayor Muriel Bowser 202-727-2643
Wed, Nov 10 @ 4:50 PM