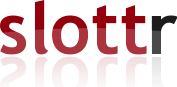 National Running Day with FitOne - June 3, 2015
Sign me up! Please reserve my spot to help celebrate National Running Day! You can walk or run on the treadmills or spin on the bikes, as your "pledge to be healthy" this summer! If you'd like to reserve 30 or more minutes, please reserve those consecutive time slots with your name.
WHEN: Wednesday, June 3, 2015 from 12:01 AM to 11:59 PM*
WHERE: The Village at Meridian in Fountain Square (3600 E. Fairview Ave. in Meridian, ID)
Join us as we kick-off registration for the FitOne 5K, 10K & Half Marathon - $15 any distance plus a "Fit For Summer Package" including a free 30-day membership to Axiom Fitness and $10 off at Shu's Idaho Running Company - but only if you register on June 3rd. Plus – enter to win prize drawings every hour on the hour!
*NOTE: Time slots begin on June 3rd at 12:00 AM and run for 24 straight hours through the last 15-minute slot beginning at 11:45 PM. Please be sure to reserve the correct time slot(s) (AM or PM) during the 24-hour period. There are 3 treadmill and 2 bike slots per time slot. Time slot will show "FULL" once all slots are taken.
Visit www.FitOneBoise.org to learn more.
---
The sheet does not take any results after Tuesday, June 2, 2015, 12:00 PM.