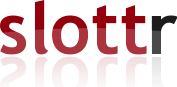 Breakout EDU @UTECH18
BreakoutEDU takes the appeal of the "escape room," a recreational team sport in which a group of people use their wits to break out of a locked room, and turns it inside out. Instead of a locked room, teams must figure out how to unlock a series of various types of locks using their prior knowledge, investigation and research skills. Teams of 5 will be required to sign up for a time slot. Teams must make sure to report to the BreakoutEDU area (Willacy Room) at least 5 minutes prior to their scheduled time. Each team will have 20 minutes to complete the task. The team who broke-out with the best time by the end of the day will get 5 FREE registrations to the 2019 STEM Summit happening at the Isla Grand, SPI, on February 21 & 22, 2019. Good luck!
---
The sheet does not take any results after Thursday, November 8, 2018, 3:00 PM.