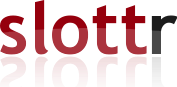 SURJ Chicago 1 on 1 meetings for new(er) members
We use 1 on 1s as an organizing tool to build relationships, share stories, and move toward collective action. We get to know you, you get to know us, and we build the power needed to support people of color led-movements.
You'll meet a SURJ member at a public location and have a conversation about you, about them, and about SURJ! Then, you'll follow up with each other on resources, events, and opportunities for collective action toward racial justice.
Please provide contact information so that we may confirm your signup!
---
What
When
Who
Rachel L (Artopolis, Halsted & Jackson)
Mon, Apr 3 @ 9:00 AM
Slot me in
Rachel L (Artopolis, Halsted & Jackson)
Mon, Apr 3 @ 10:00 AM
Slot me in
Rachel L (Artopolis, Halsted & Jackson)
Sun, Apr 9 @ 1:30 PM
Full
Rachel L (Artopolis, Halsted & Jackson)
Sun, Apr 9 @ 2:30 PM
Full
Rachel L (Artopolis, Halsted & Jackson)
Mon, Apr 10 @ 9:00 AM
Full
Rachel L (Artopolis, Halsted & Jackson)
Mon, Apr 10 @ 10:00 AM
Full
Byron Durham (Cafe Press, Clark & Polk)
Sat, Apr 15 @ 2:00 PM
Full
Rachel L (Filter Cafe, Milwaukee)
Sat, Apr 15 @ 2:00 PM
Full
Byron Durham (Cafe Press, Clark & Polk)
Sat, Apr 15 @ 3:00 PM
Slot me in
Rachel L (Filter Cafe, Milwaukee)
Sat, Apr 15 @ 3:00 PM
Slot me in
Rachel L (Filter Cafe, Milwaukee)
Sat, Apr 15 @ 4:00 PM
Full
Rachel L (Artopolis, Halsted & Jackson)
Mon, Apr 17 @ 9:00 AM
Slot me in
Rachel L (Artopolis, Halsted & Jackson)
Mon, Apr 17 @ 10:00 AM
Slot me in
Michelle B (Iguana Cafe (River West))
Tue, Apr 18 @ 4:00 PM
Full
Michelle B (Iguana Cafe (River West))
Tue, Apr 18 @ 4:45 PM
Slot me in

Michelle B (Iguana Cafe (River West))
Tue, Apr 18 @ 5:30 PM
Slot me in
Rachel L (Artopolis, Halsted & Jackson)
Wed, Apr 19 @ 9:00 AM
Slot me in
Rachel L (Artopolis, Halsted & Jackson)
Wed, Apr 19 @ 10:00 AM
Slot me in
Val H
Thu, Apr 20 @ 12:00 PM
Slot me in
Val H
Thu, Apr 20 @ 1:00 PM
Slot me in
Val H
Thu, Apr 20 @ 2:00 PM
Slot me in
Val H
Thu, Apr 20 @ 3:00 PM
Slot me in
Michelle B (La Catrina Cafe)
Fri, Apr 21 @ 10:00 AM
Slot me in
Michelle B (La Catrina Cafe)
Fri, Apr 21 @ 10:45 AM
Slot me in
Michelle B (La Catrina Cafe)
Fri, Apr 21 @ 11:30 AM
Slot me in
Val H
Fri, Apr 21 @ 12:00 PM
Slot me in
Val H
Fri, Apr 21 @ 1:00 PM
Slot me in
Val H
Fri, Apr 21 @ 2:00 PM
Slot me in
Val H
Fri, Apr 21 @ 3:00 PM
Slot me in
Michael R (Curts Cafe South)
Fri, Apr 21 @ 4:30 PM
Slot me in

Michael R (Curts Cafe South)
Sat, Apr 22 @ 1:00 PM
Slot me in
Michael R (Curts Cafe South)
Sat, Apr 22 @ 2:00 PM
Slot me in
Michael R (Curts Cafe South)
Sat, Apr 22 @ 3:00 PM
Slot me in
Michael R (Curts Cafe South)
Sun, Apr 23 @ 1:00 PM
Full
Michael R (Curts Cafe South)
Sun, Apr 23 @ 2:00 PM
Slot me in
Michael R (Curts Cafe South)
Wed, Apr 26 @ 4:45 PM
Slot me in
Michelle B (La Catrina Cafe)
Fri, Apr 28 @ 10:00 AM
Slot me in
Michelle B (La Catrina Cafe)
Fri, Apr 28 @ 10:30 AM
Slot me in
Michelle B (La Catrina Cafe)
Fri, Apr 28 @ 11:30 AM
Slot me in
Byron Durham (Cafe Press, Clark & Polk)
Sat, May 6 @ 2:00 PM
Slot me in
Byron Durham (Cafe Press, Clark & Polk)
Sat, May 6 @ 3:00 PM
Slot me in
Kevin (near Chicago Brown Line)
Wed, May 10 @ 6:00 PM
Slot me in
Kevin (near Chicago Brown Line)
Wed, May 10 @ 6:50 PM
Slot me in
Rachel (Artopolis, Halsted and Jackson)
Sun, May 14 @ 1:00 PM
Slot me in
Rachel (Artopolis, Halsted and Jackson)
Sun, May 14 @ 2:00 PM
Slot me in

Rachel (Artopolis, Halsted and Jackson)
Sun, May 14 @ 3:00 PM
Slot me in
Rachel (Green Tomato, Ogden/Central Park)
Thu, May 18 @ 9:00 AM
Slot me in
Rachel (Green Tomato, Ogden/Central Park)
Thu, May 18 @ 10:00 AM
Slot me in
Rachel (Artopolis, Halsted and Jackson)
Wed, May 24 @ 9:00 AM
Slot me in
Rachel (Artopolis, Halsted and Jackson)
Wed, May 24 @ 10:00 AM
Slot me in
Rachel (Artopolis, Halsted and Jackson)
Wed, May 24 @ 11:00 AM
Slot me in
Rachel (Artopolis, Halsted and Jackson)
Wed, May 24 @ 12:00 PM
Slot me in
Jess Weisbach (Cafe Mustache 2313 N Milwaukee)
Thu, Jun 1 @ 3:00 PM
Slot me in
Jess Weisbach (Cafe Mustache 2313 N Milwaukee)
Thu, Jun 1 @ 4:00 PM
Slot me in
Jess Weisbach (Cafe Mustache 2313 N Milwaukee)
Thu, Jun 1 @ 5:00 PM
Slot me in
Jess Weisbach (Cafe Mustache 2313 N Milwaukee)
Fri, Jun 2 @ 3:00 PM
Slot me in
Jess Weisbach (Cafe Mustache 2313 N Milwaukee)
Fri, Jun 2 @ 4:00 PM
Slot me in
Jess Weisbach (Cafe Mustache 2313 N Milwaukee)
Fri, Jun 2 @ 5:00 PM
Slot me in
Noah Moskowitz (Brew Brew 3832 W Diversey)
Sat, Jun 3 @ 11:00 AM
Slot me in
Noah Moskowitz (Brew Brew 3832 W Diversey)
Sat, Jun 3 @ 12:00 PM
Slot me in

Noah Moskowitz (Brew Brew 3832 W Diversey)
Sat, Jun 3 @ 1:00 PM
Slot me in
Noah Moskowitz (Golden House 4744 N Broadway)
Mon, Jun 5 @ 7:00 PM
Slot me in
Noah Moskowitz (Golden House 4744 N Broadway)
Mon, Jun 5 @ 8:00 PM
Slot me in
Noah Moskowitz (Golden House 4744 N Broadway)
Wed, Jun 7 @ 7:00 PM
Slot me in
Noah Moskowitz (Golden House 4744 N Broadway)
Wed, Jun 7 @ 8:00 PM
Slot me in