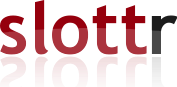 Sonnet Signups
Sign up here for a 30-minute block on Thursday, April 9, during which your Troupe will present a Shakespeare Sonnet in the Capitol Rotunda or on the Capitol Steps. Up to 10 groups/sonnets can sign up for a 30-mintue block.
Report to the Capitol Building at the beginning of your 30-minute slot. Each signup represents one sonnet, presented in whatever theatrical style you choose. Troupes may sign up more than once.
LIST YOUR SCHOOL NAME as "YOUR NAME"
IDENTIFY WHICH SONNET in the "NOTES"
Further information/instructions will be sent to the email address you provide, during the week prior to the Festival.
---
The sheet does not take any results after Wednesday, April 8, 2015.
Closed
Isabel Skene, Kane Reynolds, Natalie Doerfler, Selena Moreno, Justin McKillop, Celia Straub, Annabeth Kerr, Kianna Simmons, Nevin Wildermuth, Ruby Saltos
Closed
Academy of Arts and Academics, Clackamas High School, Clackamas High School, Lauren Hess, Lauren Hess, South Salem HS Board, South Salem HS Zach Stearns, South Salem HS Ally Chancellor, Kyle Gilmour, N. Salem HS- C. Read, B. Magnuson
Closed
N. Salem HS- U. Mejia, J. Salinas, N. Salem HS- H. Kutten, N. Salem HS- M. Rolens, Rex Putnam HS - Grant Luecke, Rex Putnam HS - Byron Gilmer, Rex Putnam HS - Riley Bova
Closed
Crook County High School, Rex Putnam HS - Gavin Schneider, Rex Putnam HS - Brandon Monge, Rex Putnam HS - Grace Voiles
Closed
Phoenix High School, Rex Putnam HS - Layla Campobasso, Rex Putnam HS - Hannah Benson, Rex Putnam HS - Elizabeth Rainville, Rex Putnam HS - CJ Arnce
Closed
Rex Putnam HS - Mason Vancil, Rex Putnam HS - Camden Fobert, Rex Putnam HS - Ellen Scharff
Closed
Beaverton High School