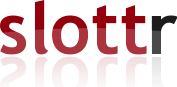 Chairman Phil Mendelson: Fund the Fair Budget Platform 5.26 Call in Day
On May 27th, the DC Council will vote on the city's budget for fiscal year 2016. We need to tell Chairman Mendelson that we need to devote more funding for programs that address poverty and meet human needs, not lower our sales tax.
On Tuesday May 26th, sign up for a slot to call the Chairman.
(202) 724-8032
Here's a sample script:
"I'm calling to leave a message for the Chairman. My name is _________ , and I'm calling in support of the Fair Budget Coalition Platform. I strongly support the Mayor's FY16 investments in human needs, including all of her investments in ending homelessness and income-support for low-income children. Unfortunately, the Mayor's proposed budget was not able to fully fund many critical needs. The DC Council should abstain from cutting any safety net services this budget cycle. Should the Chairman be able to identify any new revenue or savings, he should devote it to enhancing DC's efforts to end poverty and homelessness, not to undoing the sales tax increase."
Thanks for your participation!
---