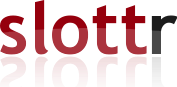 ZAPP® Refresh Sign-Up
Sign up for a one-on-one, 30 minute refreshers on the ZAPP® system! Learn how to run a report, create a coupon, set up your jury, and more. *Prior sign-up is required.
---
---
The sheet does not take any results after Friday, February 9, 2018, 2:59 PM.
One-on-One Mini Session
Thu, Feb 15 @ 11:00 AM
One-on-One Mini Session
Thu, Feb 15 @ 11:30 AM
One-on-One Mini Session
Thu, Feb 15 @ 1:00 PM
One-on-One Mini Session
Thu, Feb 15 @ 1:30 PM
One-on-One Mini Session
Thu, Feb 15 @ 2:00 PM
One-on-One Mini Session
Thu, Feb 15 @ 2:30 PM
One-on-One Mini Session
Thu, Feb 15 @ 3:00 PM
One-on-One Mini Session
Thu, Feb 15 @ 3:30 PM
One-on-One Mini Session
Fri, Feb 16 @ 9:00 AM
One-on-One Mini Session
Fri, Feb 16 @ 9:30 AM
One-on-One Mini Session
Fri, Feb 16 @ 1:00 PM
One-on-One Mini Session
Fri, Feb 16 @ 1:30 PM
One-on-One Mini Session
Fri, Feb 16 @ 2:00 PM
One-on-One Mini Session
Fri, Feb 16 @ 2:30 PM