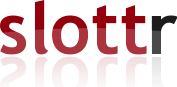 2017 Outdoor Fall Photos Toronto
Fall is one of the most popular times of year for family portraits.
The scenery is breathtaking and portraits make a wonderful gift for the holidays!
This year to accommodate the high demand for bookings we are offering Fall mini sessions.
All session times will be held for 48 hours pending payment.
---
The sheet does not take any results after Sunday, October 1, 2017, 10:00 PM.
Fall Mini Friday September 29th
Fri, Sep 29 @ 5:30 PM
Fall Mini Friday September 29th
Fri, Sep 29 @ 6:00 PM
Fall Mini Friday September 29th
Fri, Sep 29 @ 6:30 PM
Fall Mini Saturday September 30th
Sat, Sep 30 @ 5:00 PM
Fall Mini Saturday September 30th
Sat, Sep 30 @ 5:30 PM
Fall Mini Saturday September 30th
Sat, Sep 30 @ 6:00 PM
Fall Mini Saturday September 30th
Sat, Sep 30 @ 6:30 PM
Fall Mini Friday October 6th
Fri, Oct 6 @ 5:30 PM
Fall Mini Friday October 6th
Fri, Oct 6 @ 6:00 PM
Fall Mini Friday October 6th
Fri, Oct 6 @ 6:30 PM
Fall Mini Saturday October 6th
Sat, Oct 7 @ 8:00 AM
Fall Mini Saturday October 6th
Sat, Oct 7 @ 8:30 AM
Fall Mini Saturday October 6th
Sat, Oct 7 @ 9:00 AM
Fall Mini Saturday October 6th
Sat, Oct 7 @ 9:30 AM
Fall Mini Saturday October 6th
Sat, Oct 7 @ 10:00 AM