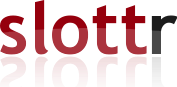 Film screening "On the track of Robert Van Gulik"
"On The Track Of Robert Van Gulik is a documentary about Dutch writer, diplomat, Chinese specialist and scholar, Robert van Gulik."
Watch the trailer here
When? Friday, September 15, 20:30-22:30
Where? Leiden University, Lipsius building, room 019
The director, Rob Rombout, will be present for a Q&A session.
---
The sheet does not take any results after Thursday, September 14, 2017, 8:59 AM.