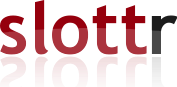 Clergy Directory Photo Sign-Up - Friday
It's time to renew your photos for the conference clergy directory. Depending on the number of people signed up for your time slot, you may experience a minimal waiting time of 1-5 minutes. Please take note of the time slot you registered for, as you will not receive a confirmation email of your preferred time slot. For your convenience, a printed list will be made available for your review when you pick up your name badge.
---
The sheet does not take any results after Friday, June 23, 2017, 11:00 PM.
Clergy Photo - Friday Afternoon
Fri, Jun 23 @ 12:00 PM
Clergy Photo - Friday Afternoon
Fri, Jun 23 @ 12:05 PM
Clergy Photo - Friday Afternoon
Fri, Jun 23 @ 12:10 PM
Clergy Photo - Friday Afternoon
Fri, Jun 23 @ 12:15 PM
Clergy Photo - Friday Afternoon
Fri, Jun 23 @ 12:20 PM
Clergy Photo - Friday Afternoon
Fri, Jun 23 @ 12:25 PM
Clergy Photo - Friday Afternoon
Fri, Jun 23 @ 12:30 PM
Clergy Photo - Friday Afternoon
Fri, Jun 23 @ 12:35 PM
Clergy Photo - Friday Afternoon
Fri, Jun 23 @ 12:40 PM
Clergy Photo - Friday Afternoon
Fri, Jun 23 @ 12:45 PM
Clergy Photo - Friday Afternoon
Fri, Jun 23 @ 12:50 PM
Clergy Photo - Friday Afternoon
Fri, Jun 23 @ 12:55 PM
Clergy Photo - Friday Afternoon
Fri, Jun 23 @ 1:00 PM
Clergy Photo - Friday Afternoon
Fri, Jun 23 @ 1:05 PM
Clergy Photo - Friday Afternoon
Fri, Jun 23 @ 1:10 PM
Clergy Photo - Friday Afternoon
Fri, Jun 23 @ 1:15 PM
Clergy Photo - Friday Afternoon
Fri, Jun 23 @ 1:20 PM
Clergy Photo - Friday Afternoon
Fri, Jun 23 @ 1:25 PM
Clergy Photo - Friday Afternoon
Fri, Jun 23 @ 1:30 PM
Clergy Photo - Friday Afternoon
Fri, Jun 23 @ 1:35 PM
Clergy Photo - Friday Afternoon
Fri, Jun 23 @ 1:40 PM
Clergy Photo - Friday Afternoon
Fri, Jun 23 @ 1:45 PM
Clergy Photo - Friday Afternoon
Fri, Jun 23 @ 1:50 PM
Clergy Photo - Friday Afternoon
Fri, Jun 23 @ 1:55 PM